The Meaning Behind Citrine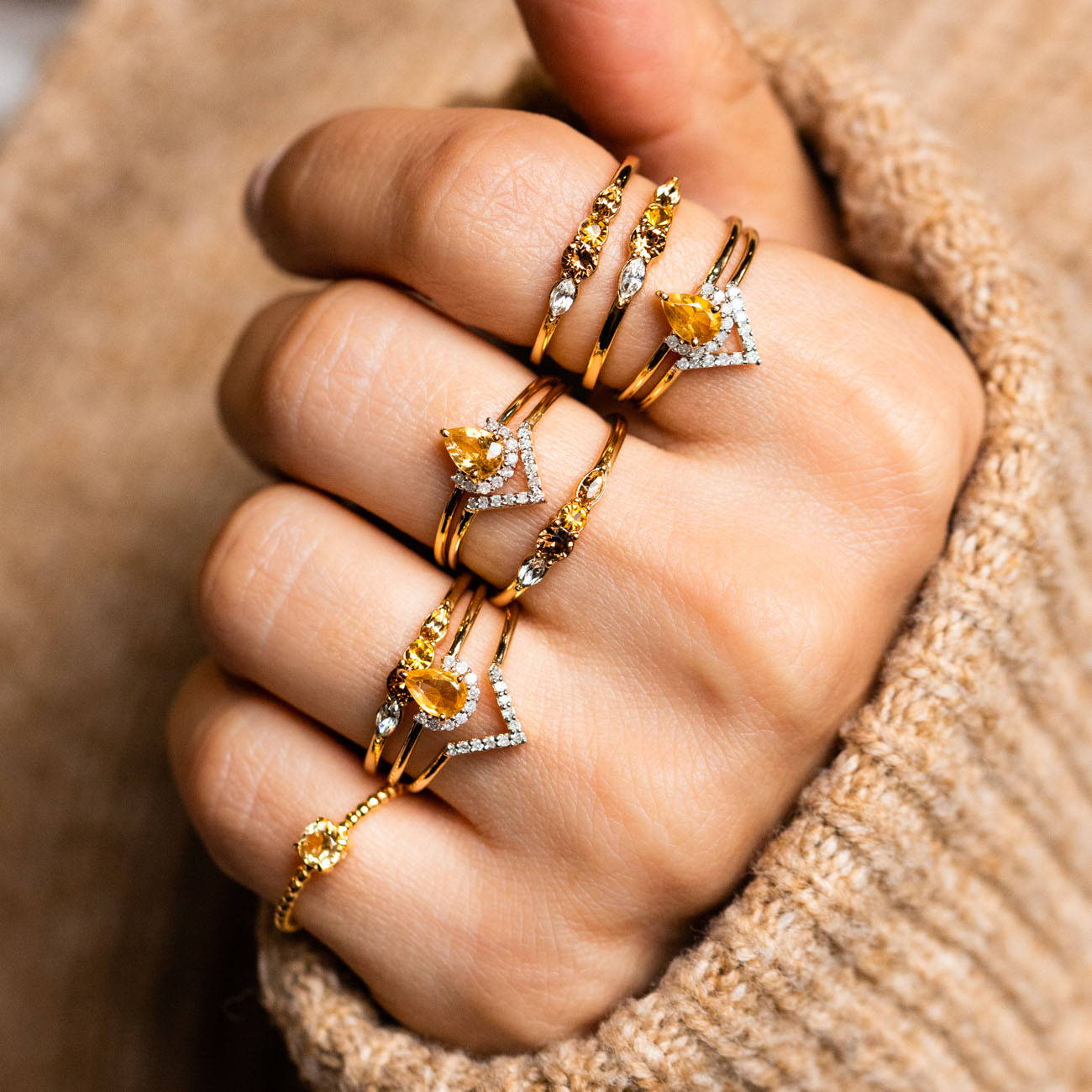 Citrine is a semi precious gem that has long been admired for its amber glow. A variety of quartz, this rich yellow to brownish colored stone has been documented as being used by the ancient Egyptians, Greeks, and Romans. People have used citrine quartz in jewelry and adornments for thousands of years.
Natural citrine is rare - today most citrine quartz is the product of heat treating amethyst and smokey quartz. With its pure yellow energy, citrine encourages fullness of life, fresh beginnings and new pursuits. Shop all November Birthstones here.
---