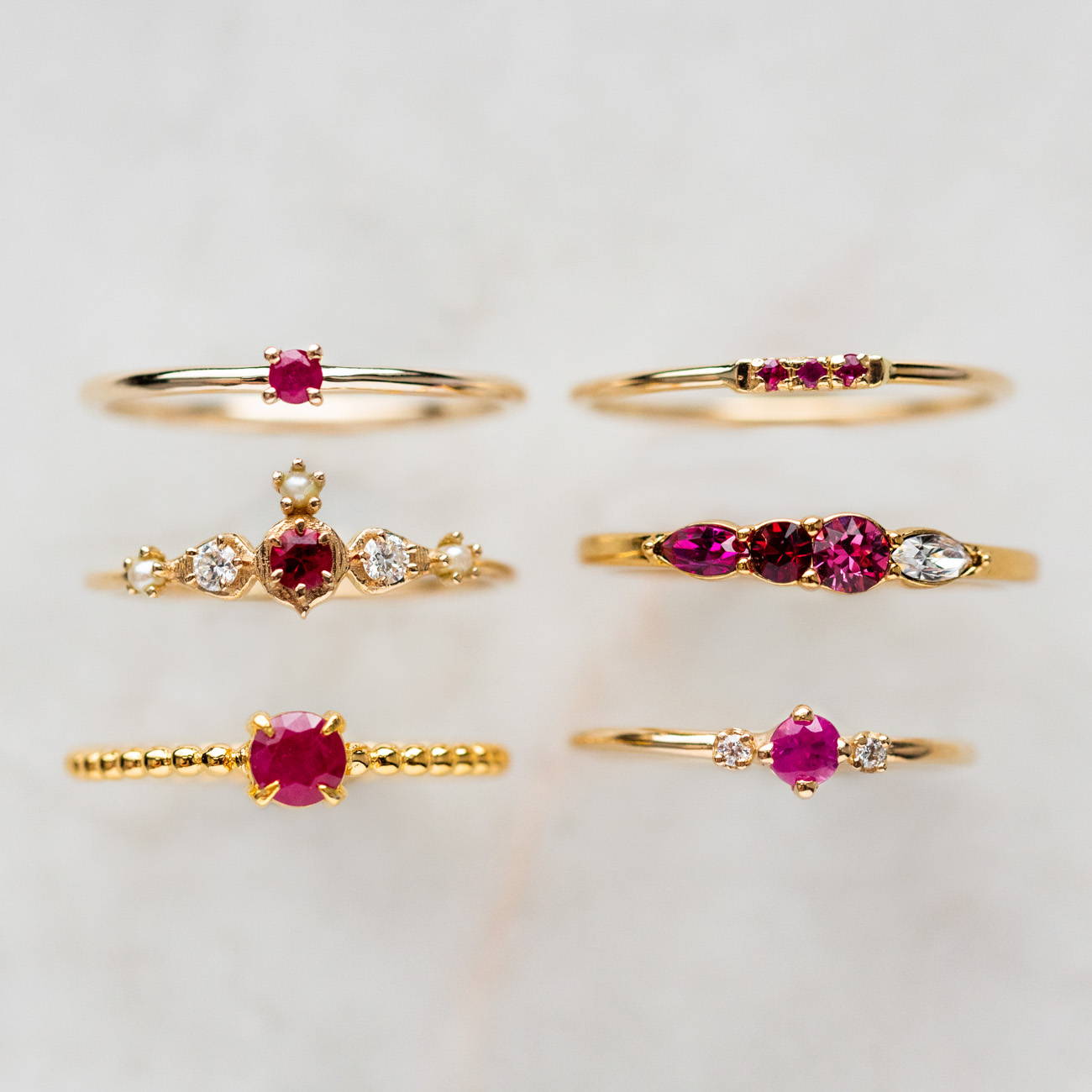 July is here and its finally starting to feel like summer is officially here! We are so excited for July, not just for warm temps and longer days, but also because this month's birthstone is one of the most captivating of the year: the Ruby! This juicy, rich gem can seem a little bit intimidating, but there are so many reasons to love rubies. Whether or not you are a July birthday babe, every jewelry lover should have a fierce and fiery crimson-hued gem in their jewelry collection. Rubies are not only incredibly beautiful, ancient cultures believed that rubies promoted passion, success, love, prosperity, and protection.
Rubies are one of the four precious gemstones (diamonds, sapphires, and emeralds, are the other three, in case you're curious), and they are a relatively hard 9 on the Mohs scale. Rubies are not prone to chipping or cracking, which make it a great choice if you're looking for a colored stone for heirloom-quality jewelry, like an engagement ring.
Natural rubies are relatively easy to care for. They are resistant to heat and household chemicals, however we always recommend taking off your jewelry when doing anything very dirty or physical. The safest way to clean your ruby is by hand with warm soapy water, but ultrasonic cleaning methods are also generally safe. Rubies have been loved for centuries for their lush, scarlet tones, so shop our full collection of Rubies and carmine-hued jewels!