Classic Shirley Temple with Torie Bliss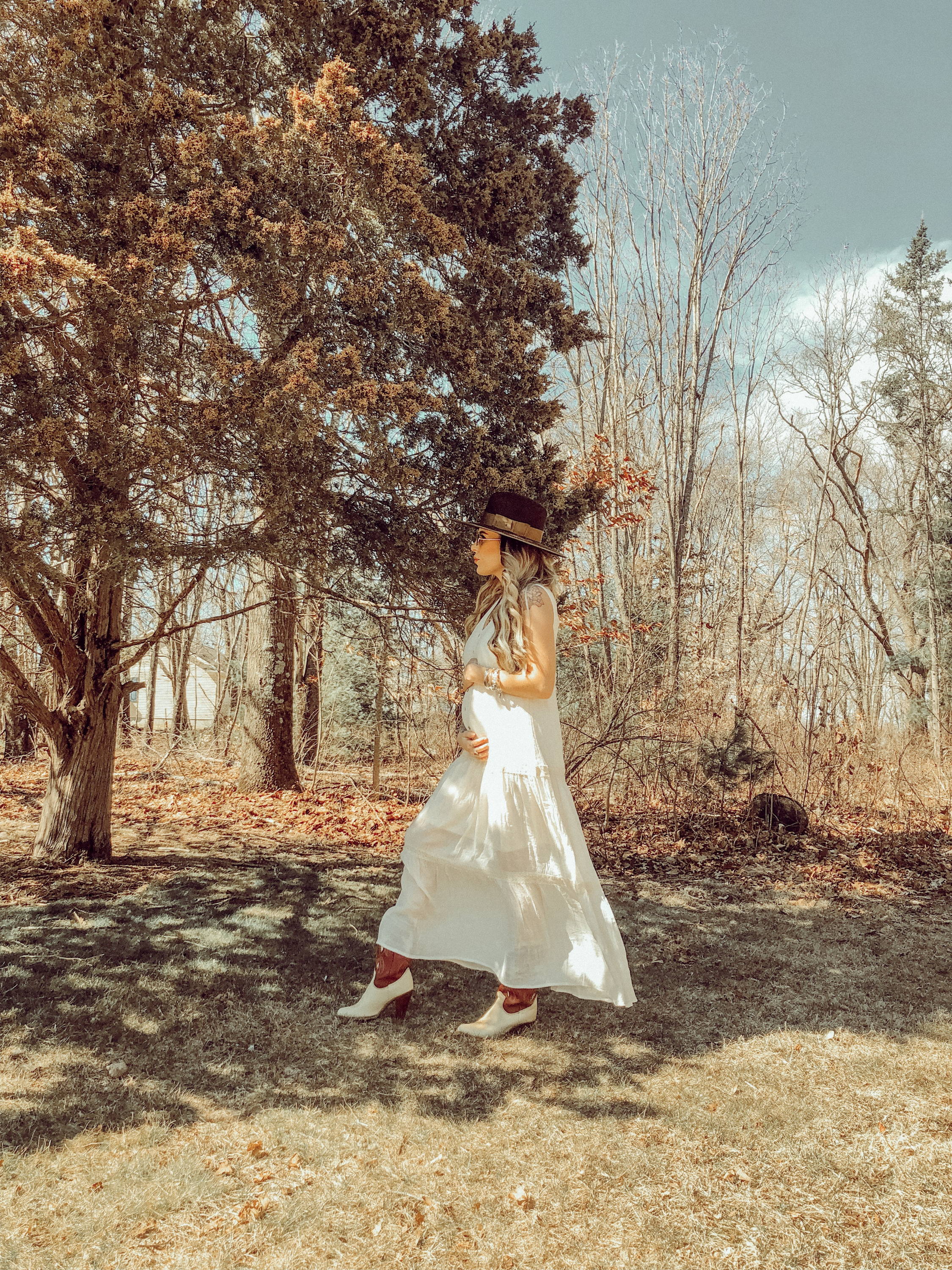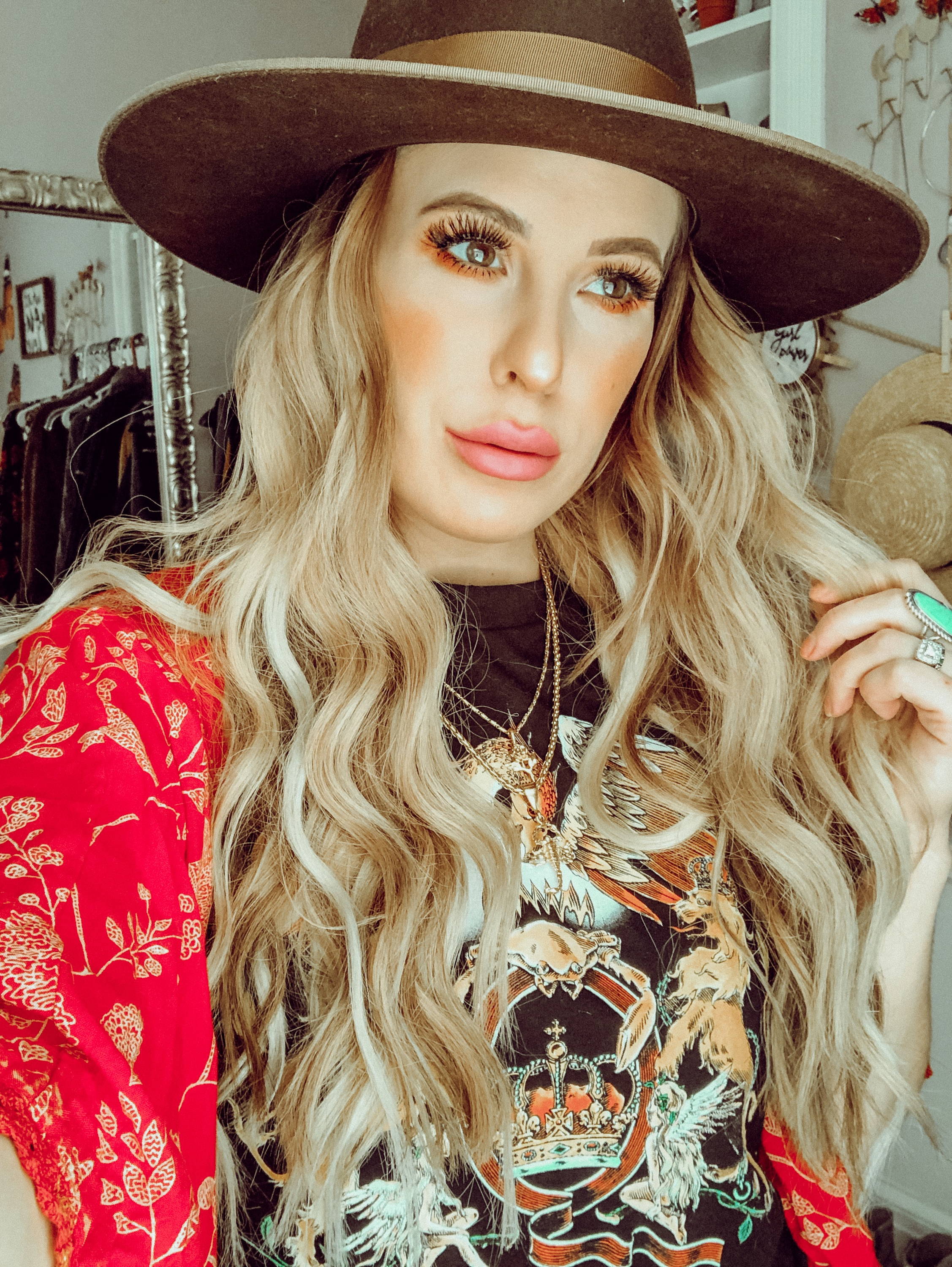 Torie Bliss, @torie.bliss, is doing life on the east coast with her husband, daughter and 2 pups in their 1800s farmhouse. She is currently 4 months pregnant and expecting another little girl. Torie has been a hairstylist for 11 years but has recently turned in her shears to be a stay at home mama and to homeschool her daughter. She considers herself a total homebody and loves nothing more than hanging out and laying low with her family.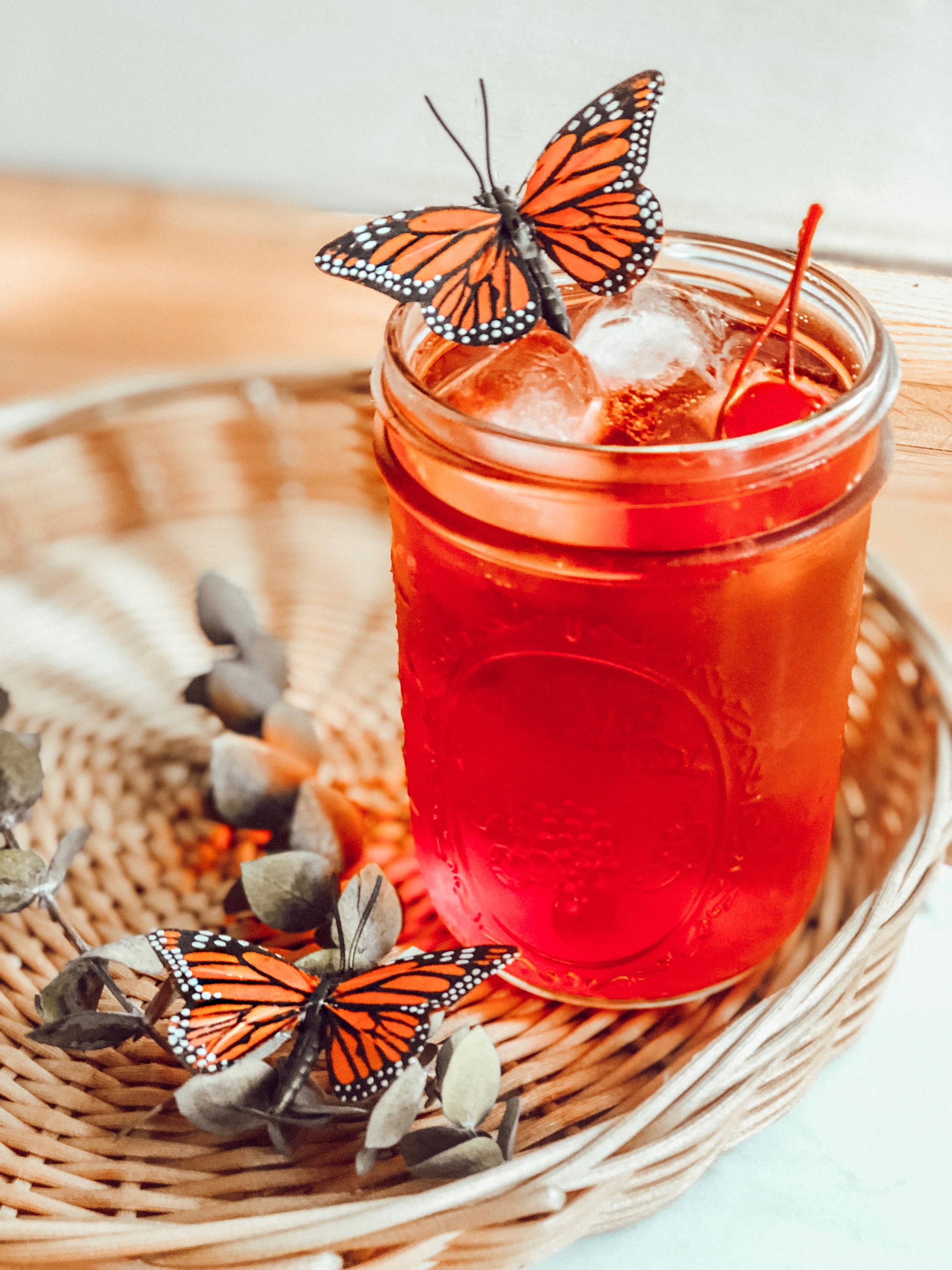 Shirley Temple Recipe 
Ice, 1 can of Sprite, 1 oz grenadine, maraschino cherries for garnishing
Pour Sprite over ice in your favorite glass, add grenadine syrup, and gently mix to combine. Top with a couple maraschino cherries, and enjoy!
Best drink spot... Not pregnant I would say anywhere with a delicious frozen mudslide! Pregnant, I'm all about a great smoothie!
Top trend of the moment... I'm going to go with a home decor trend and say anything wicker or rattan. I have been completely obsessed and thrifting baskets left and right!
Favorite travel destination... Honestly I haven't traveled to many places, but one of my favorites to date is Austin, Texas! My husband and I went for a mini getaway a couple years ago and we both loved it! South Congress street was our favorite, it was so chill and had the best food ever!
Hidden gem in your city... The Ice Cream Barn, but if you live around me and love ice cream as much as my family and I do it's not hidden. They make the most delicious homemade ice cream ever!
Thanks so much for sharing this classic mocktail recipe with us Torie! We love how Torie builds gorgeous, bohemian layered jewelry looks, shop some of our favorite statement rings to try it out yourself!
---