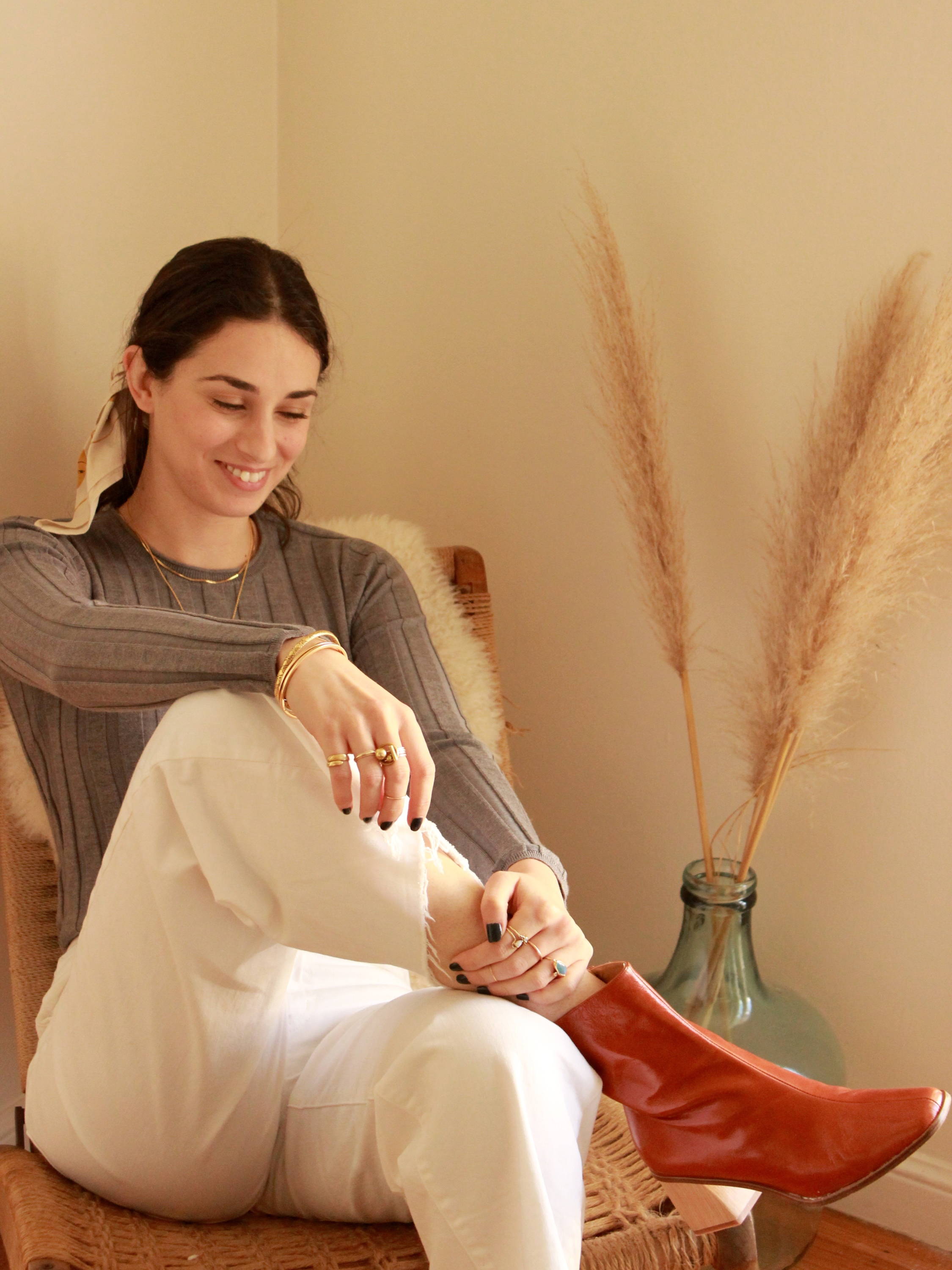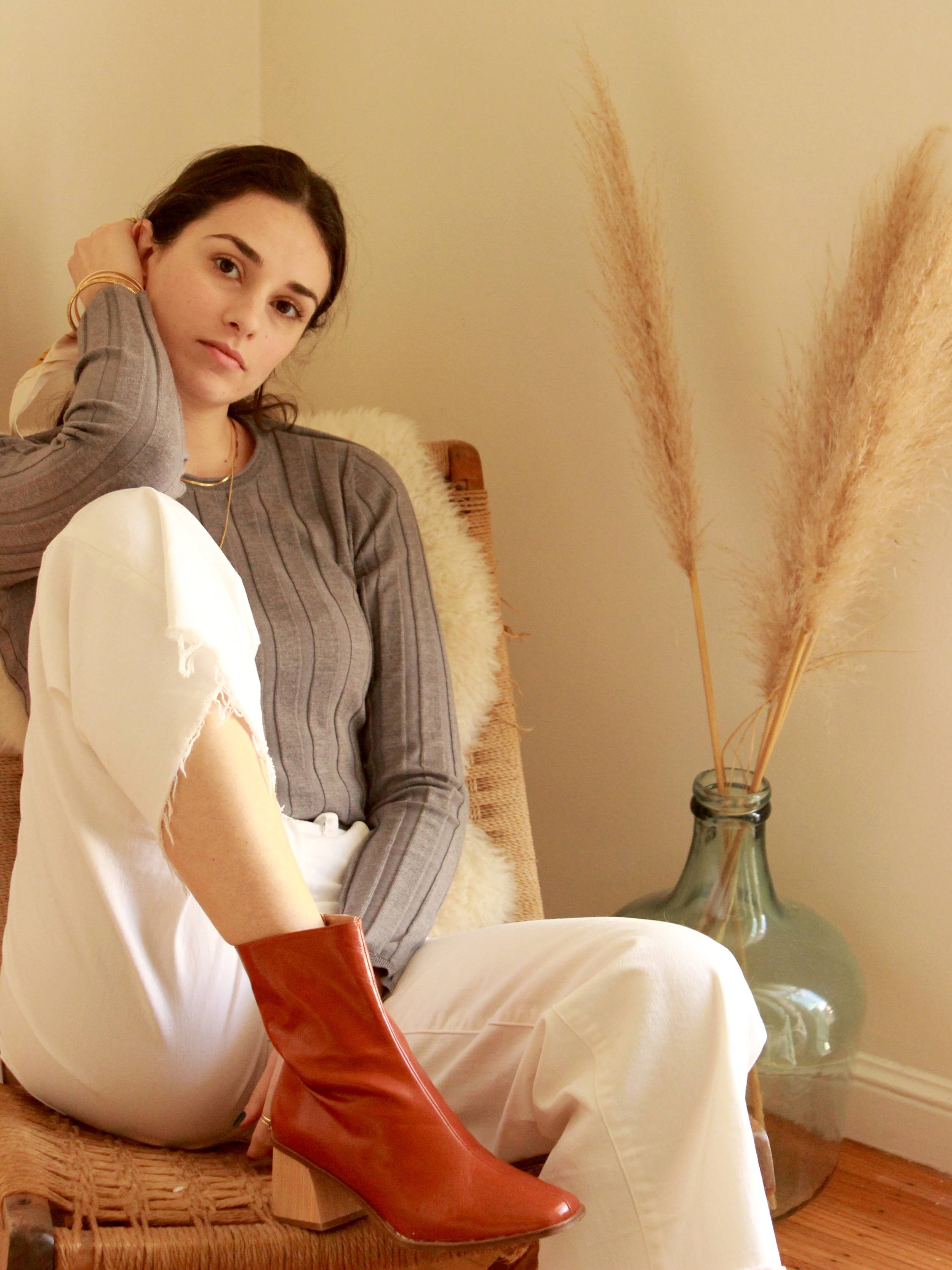 Shermineh @sherminehghane is a Product Manager and sustainable fashion enthusiast, living and working in San Francisco. At work she's passionate about using technology to make the product to market process more sustainable, and in her off-hours she's discovering and sharing up and coming sustainable and ethical brands. She's hoping that she can help amplify the conversation to make the sustainable and ethical fashion space more inclusive when it comes to size, race, and income, and that she can use her work to change the retail landscape so that we are making and consuming less.
Coconut Rosewater Blackberry Smash Recipe:
Handful of blackberries, 3/4 oz fresh squeezed lime juice, 1 oz cream of coconut milk, 2 oz gin, 1/2 tsp rosewater.
Muddle a blackberry or two at the bottom of your glass and top with crushed ice. In a shaker mix all of the liquid ingredients and shake for 5-10 seconds. Pour over the ice, give it a slight stir, and add more ice if needed. Garnish with extra blackberries.
Best drink spot:  My favorite spot to get a drink is either Local Edition or The Library at Bourbon and Branch. Both have a throwback speakeasy vibe that I love for a Saturday night out with friends or my S.O.
Top trend of the moment: I love that buying secondhand is becoming cool again! I'm so inspired by people who find awesome pieces that you just can't get at a typical store. This applies to fashion and home decor! I'm even more inspired by all the women who are using the internet as a platform to start their own small businesses finding and selling amazing secondhand pieces.
Favorite travel destination:  Favorite places I've been include Paris, Sedona AZ, and Montreal. Bucket-list places I would love to go to include Iceland, the Swiss Alps, and Banff.
Hidden gem in your city: So many places!! For shopping/inspiration my favorite two stores are Reliquary and Metier both in Hayes Valley. A beautiful mix of vintage and small batch local makers for clothing, home accessories, and jewelry.
Speaking of jewelry...