The lovely and talented jewelry designer Elizabeth, of Elizabeth Stone, sheds some light on the process behind the designing and conceptualization of her collaborative line with Local Eclectic, Etoile x Elizabeth Stone.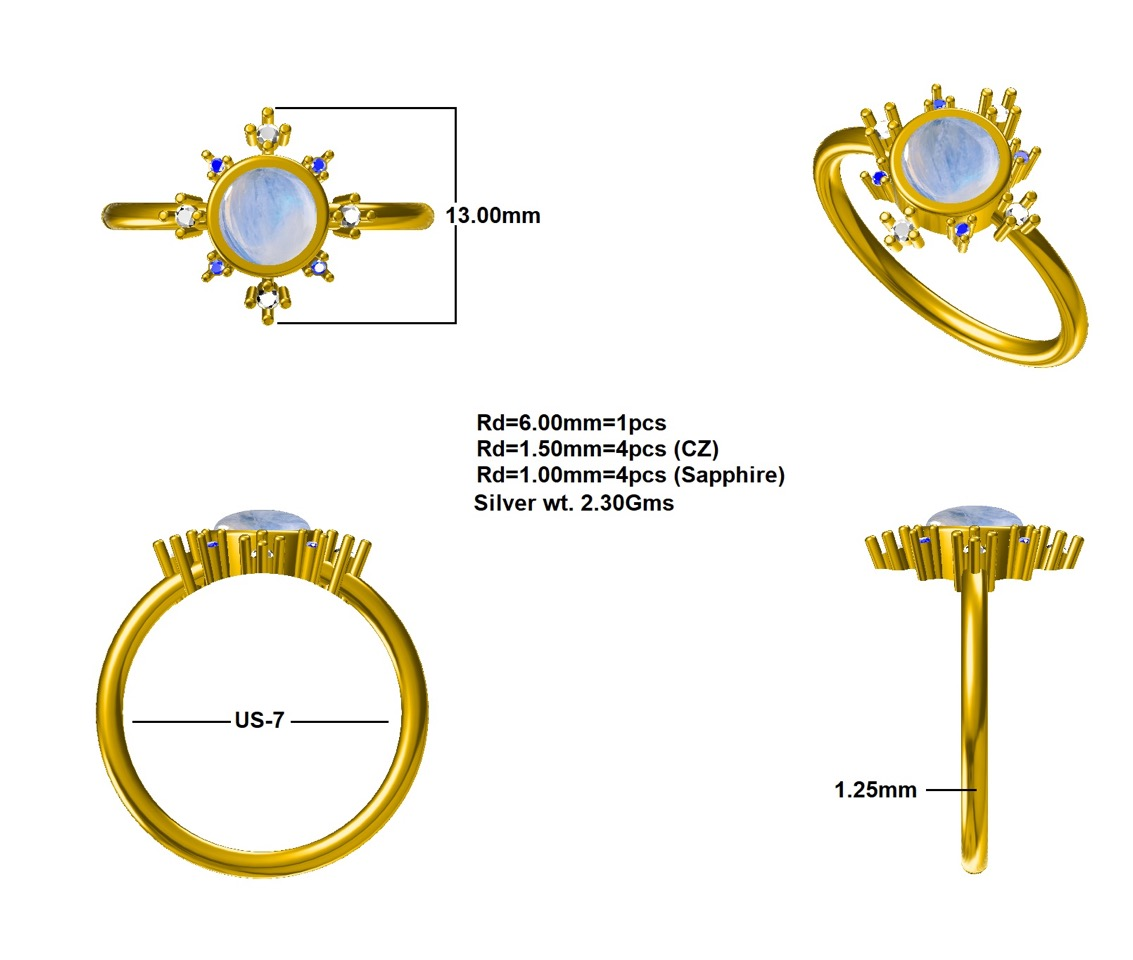 "The word Etoile is french for star. I wanted a name that would reflect some of the inspiration that is a constant theme in my work."
What was the inspiration behind Etoile x Elizabeth Stone?
When I first discussed designing an exclusive collection for Local Eclectic with Alexis, we decided that a demi-fine line would differentiate the exclusive collection from my branded line. That would mean working in sterling silver with gold vermeil in stead of the usual gold plated brass that I create pieces in. I'm always inspired by celestial themes - stars, moons, and tons of glowy gemstones! Florals and rainbows are a consistent inspiration you'll see reflected in my work as well. I think the collection encapsulates all of these elements and is part dreamy, part whimsical while still remaining delicately feminine.
"I love pairing one good statement or signet with lots of other stacking rings."
Can you tell us a bit about the design process?
I always start with a sketch pad and hand doodles! I usually start refining the sketches that speak the most to me, and then once they are refined, I draw them out in Adobe Illustrator. Next step is usually making paper mock ups so I can get all the specs and measurements correct. All the specs - measurements, gemstone selections and sizes - get put into the drawing. From there I submit to my manufacturing partner who creates the cad drawing for me to approve for sampling. When I was working on this collection I had about 20 rough drawings which were submitted to Local Eclectic. We decided which designs to sample and ended up with the 8 pieces for the launch.
Any plans to extend the collection beyond rings?
Yes! I am working on a few necklaces and earrings to add to the collection.
What's your top style tip of the moment?
Well, I definitely favor wearing rings over all other pieces of jewelry, and I love pairing one good statement or signet with lots of other stacking rings. I love a well curated hand full of jewels!
Etoile x Elizabeth Stone restocks coming soon! Select your size and add yourself to our waiting list to be notified!
xo #LocalEclectic