Cherry Mojito with Kali of Casual5riday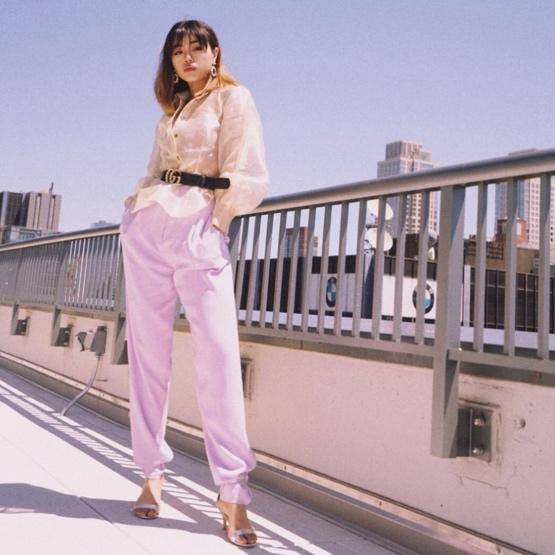 For today's 5 O'Clock Friday we're talking with fashion blogger Kali to discuss her favorite summer drink and her love of all things pink. Kali recently moved from the peaceful San Francisco to the busy New York City and she is really enjoying the hustle. You would spot her working as a real estate investor Mon-Fri in midtown and modeling cute outfits on the streets on the weekend for her Instagram @casual5riday. Kali is on a mission to spread her love for chic pink outfits.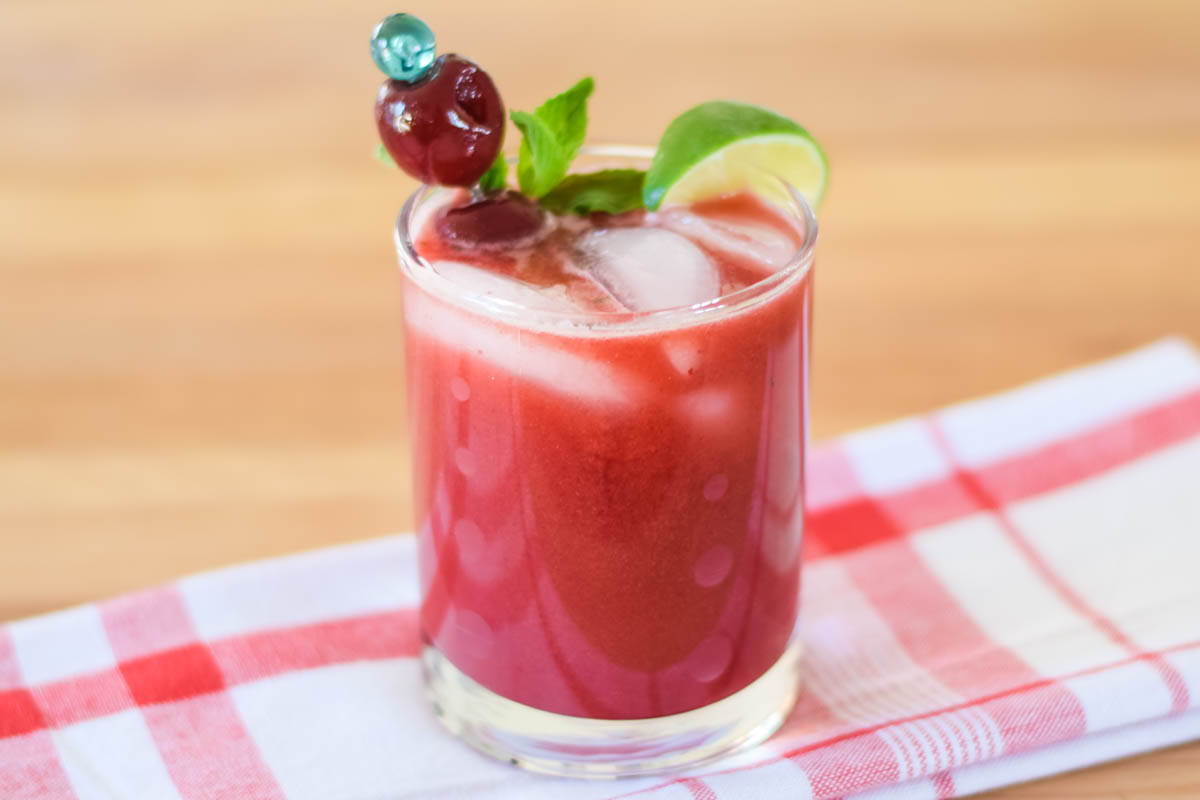 Cherry Mojito
1/2 cup dark sweet frozen cherries, juice of 1 lime, 2 tsp sugar, 1/4 cup water, 2-3 shots white rum depending on strength preference, 4-5 mint leaves.
Blend cherries and water. Muddle together mint, sugar, and lime juice in a shaker. Add blended cherry juice, rum, and ice. Shake well and strain into glass. Garnish with cherry and mint.
Best drink spot...  If you are into one of a kind drinks, you must check out The Rickey. Where else can you find a pineapple cocktail with hints of coffee?
Top trend of the moment... Pink is coming back to the fashion community in all of its shades, and has no strings attached to the stereotype. Relaxed silhouettes and strong shoulders are giving this color so much more power.
Fav travel destination... Anywhere along the Caribbean Sea!
Hidden gem in your city... The Top of the Standard is a super boujie bar on the top of the Standard Hotel. Drinks are super elegant, view of the downtown and Hudson River is relaxing, the bar is spacious, and they have the best French frites I have ever had.
Thanks for sharing, Kali! This beautiful cherry cocktail is the perfect pair for this month's birthstone: Ruby! Check out our favorite red hot jewels in the July birthstone collection.
---