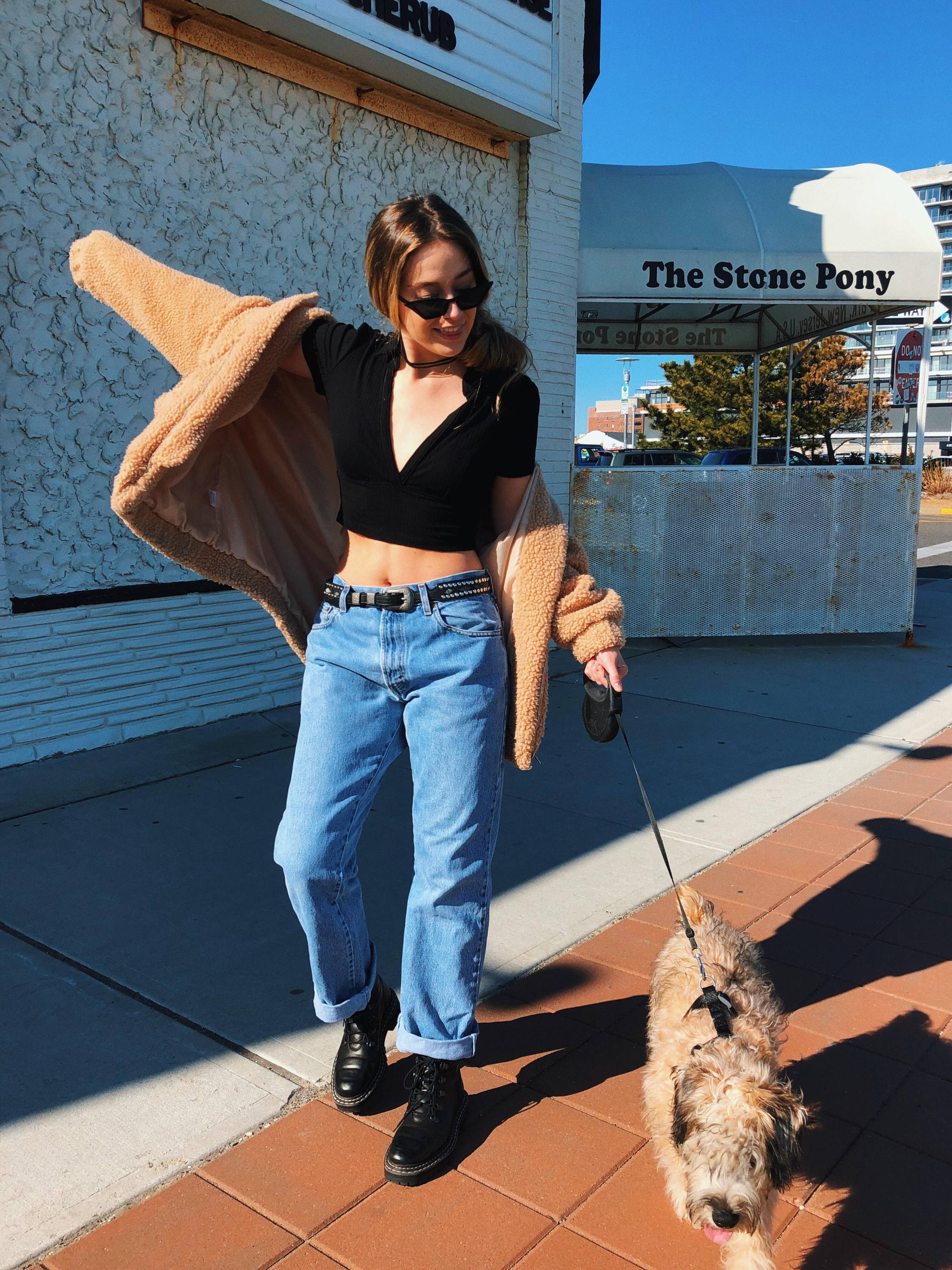 Cayla Morton @bycayla is an artist-influencer hailing from Asbury Park, New Jersey. Cayla specializes in hand painted vintage denim, but also paints on canvas, surfboards, murals, or wherever she feels inspired. Cayla's hand-painted jackets have been worn by well known celebrities and featured at red carpet events. Using paint to create original designs on mediums of her choice and producing custom content with the companies she believes in, Cayla is the definition of a modern day artist.
Honey & Aloe Cocktail Recipe:
1 oz Tito's Vodka, 1 oz Chareau (aloe liqueur), 1/2 oz freshly squeezed lemon juice, 1/4 oz Yellow Chartreuse, 1/4 oz honey syrup, fresh aloe leaf, crushed ice.
Combine all ingredients in shaker and shake, shake, shake! Pour over crushed ice & garnish with a fresh aloe leaf.
Best drink spot:  My fav place to grab a drink would have to be either Taka or Pascal and Sabine. A green tea martini with some fresh sushi or a seasonal cocktail and escargot. Can't go wrong with either.
Top trend of the moment: Vintage clothes - honestly, some of my favorite pieces have been stolen from my parents closets.
Favorite travel destination:  Tulum. Tulum. Tulum. Fresh seafood, turquoise water, white sand & the nicest people on Earth.
Hidden gem in your city:  Asbury Park is a hidden gem itself BUT Cardinal Provisions is an amazing little cafe with a funky menu and unbelievable food.
Thanks for sharing this delicious recipe Cayla! We'll be sipping on this Honey & Aloe bev as we shop for jewels!