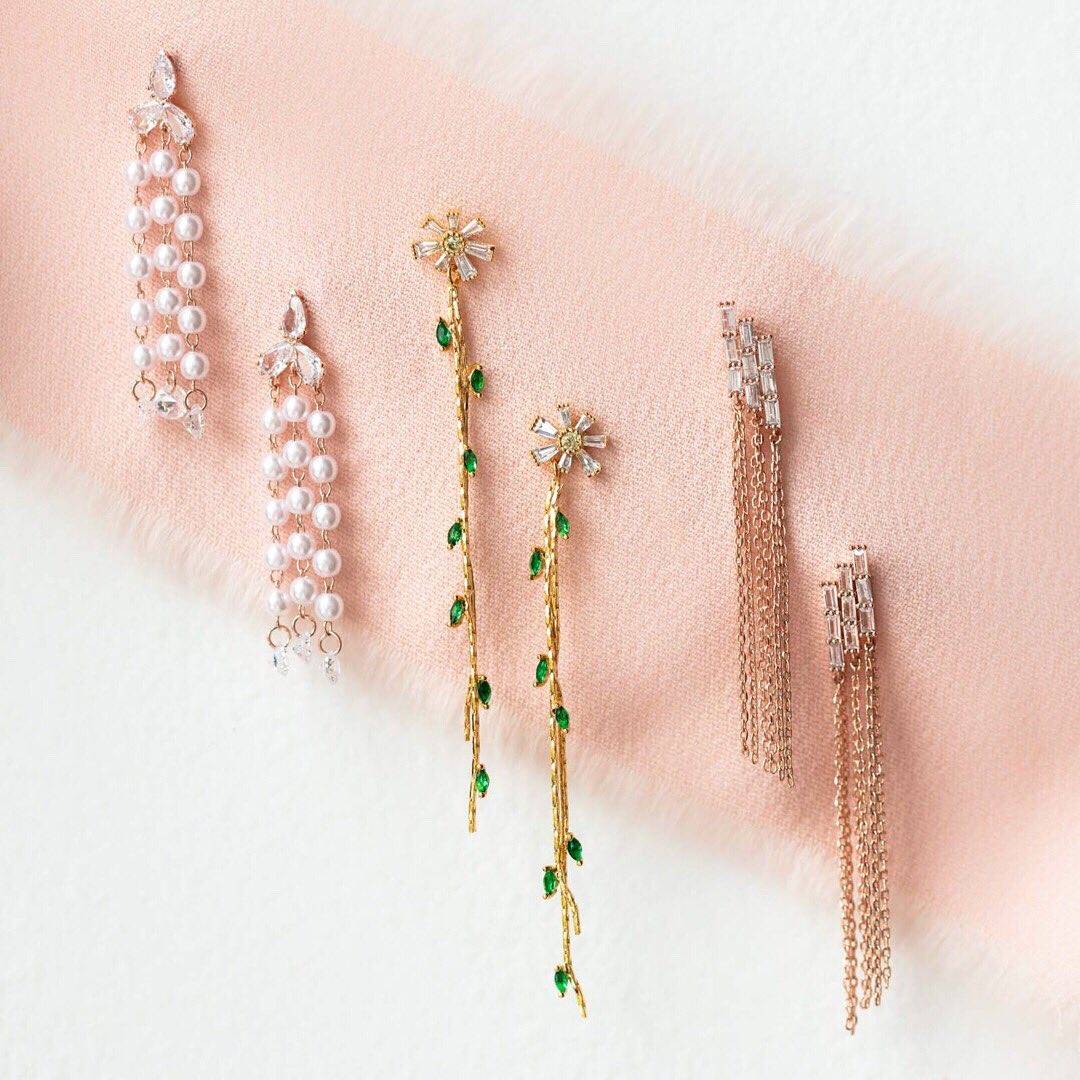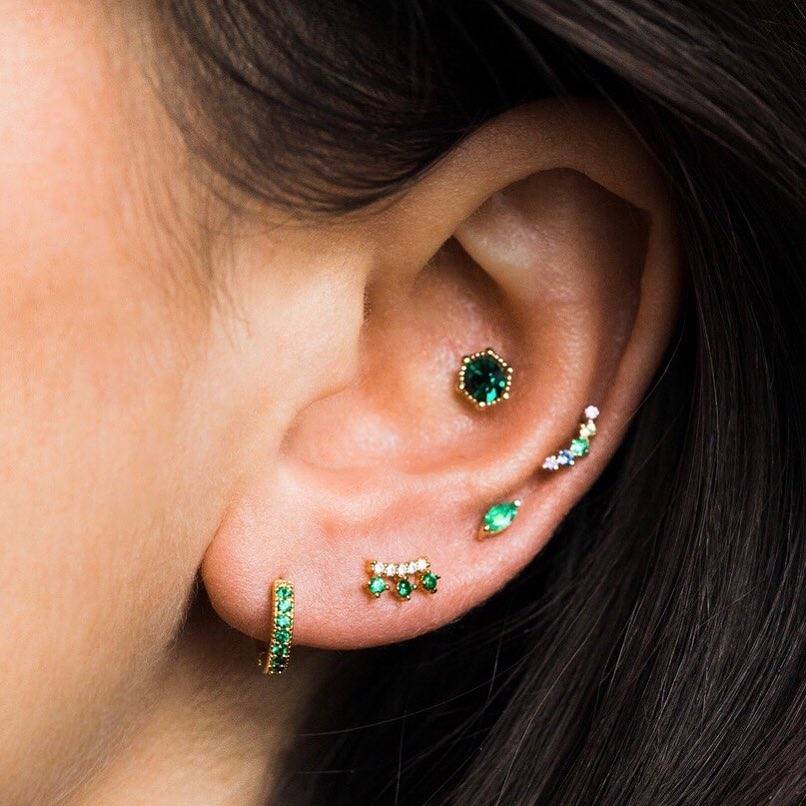 From layering your necklaces and bracelets to stacking your rings, there's plenty of ways to play up your jewelry collection. However; the multiple earring trend is one that requires just a little bit more dedication. (It does involve the mildly painful process of getting pierced after all). But if you're someone that's willing to take the plunge, or already has, we've rounded up the three easiest ways to start styling your earlobes like a pro.
Add an elegant touch to this otherwise edgy look by adding a dangling earring into the mix.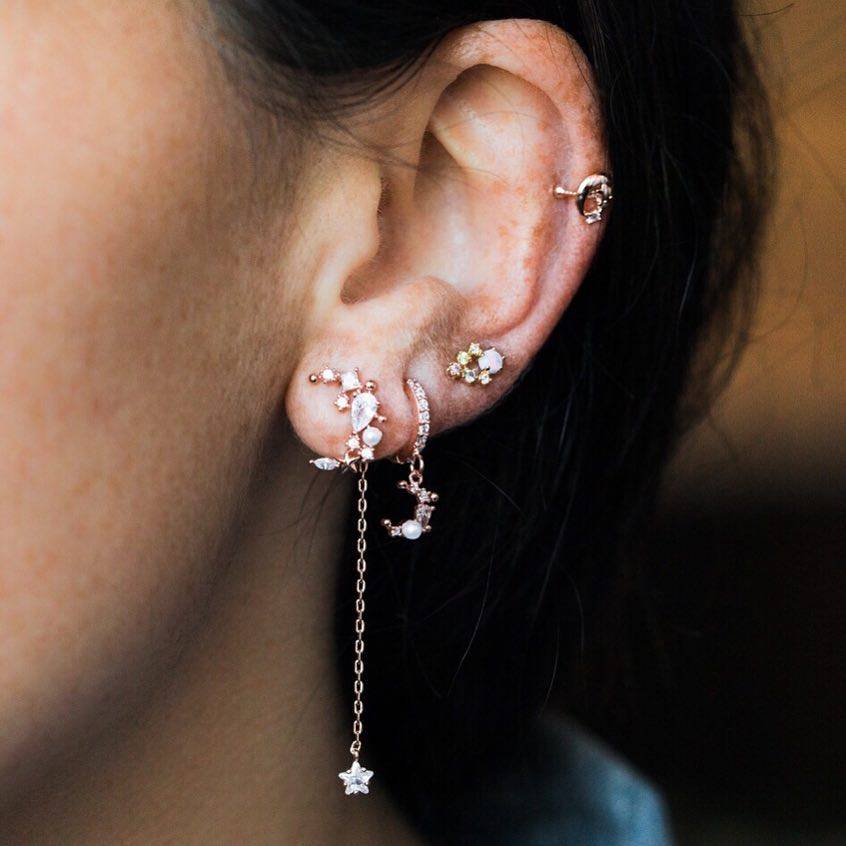 Experiment with unconventional shapes to add an unexpected twist to this trend.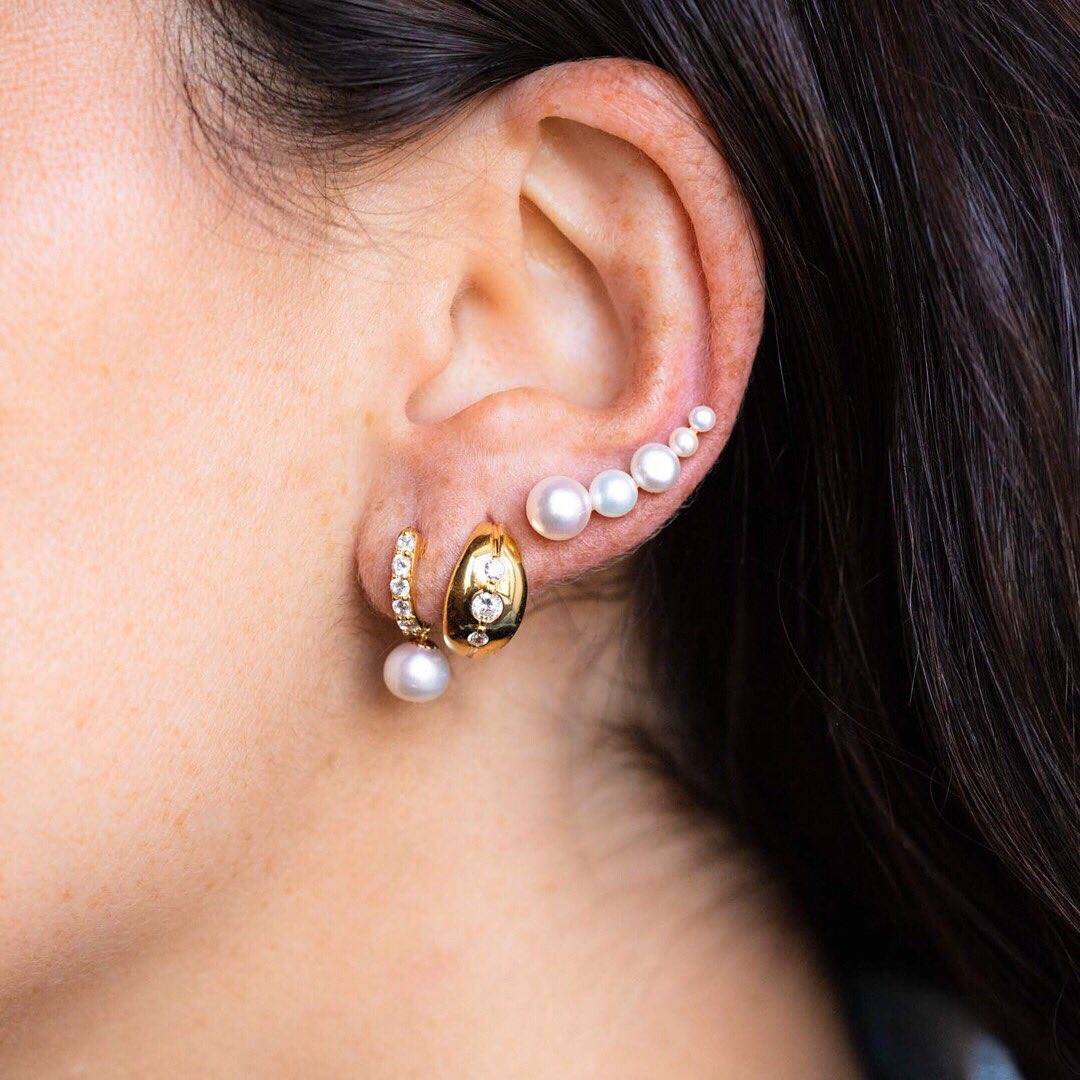 Play up your earlobes by balancing out simple hoop designs with the more intricate.