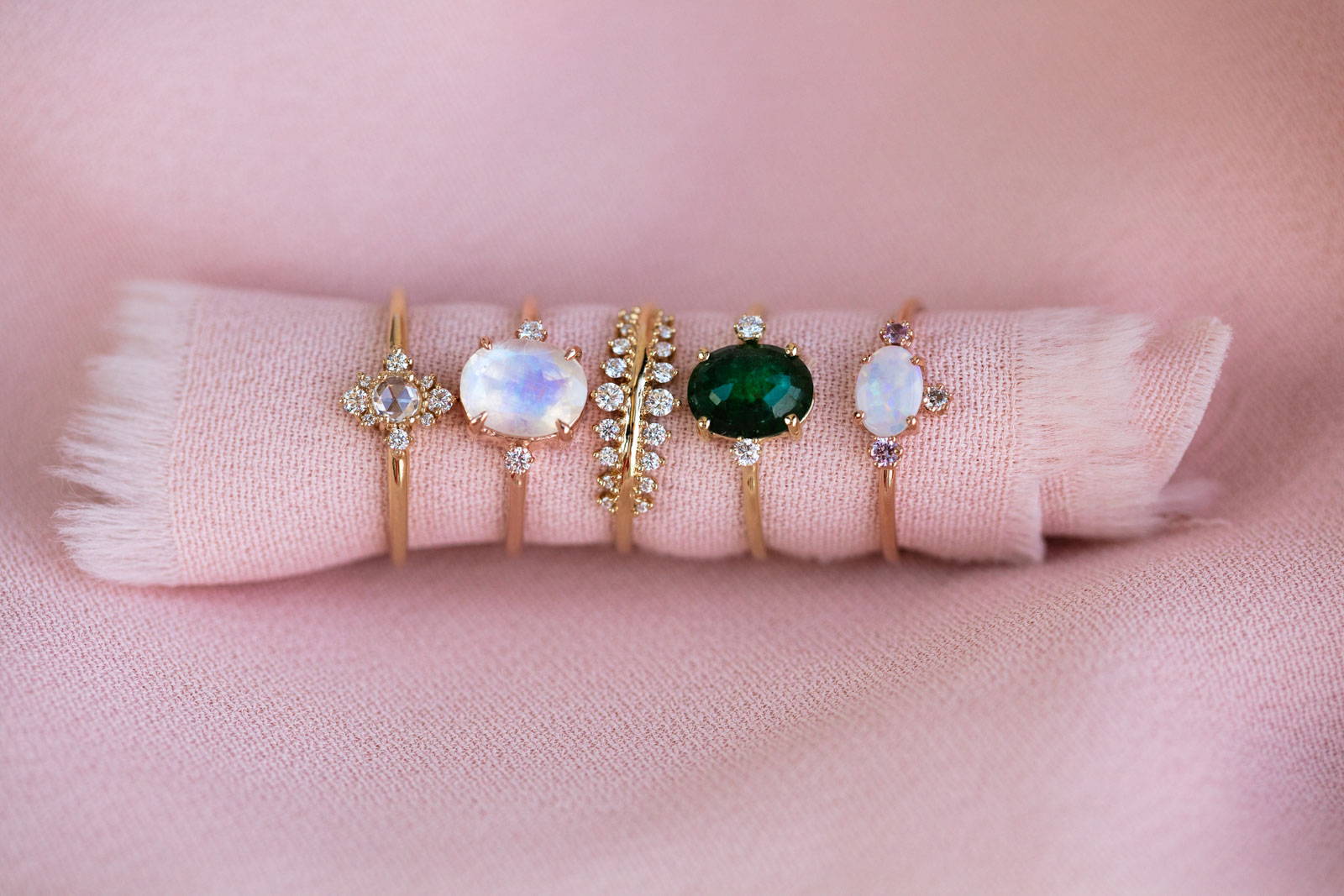 For everyday wear, we always recommend fine jewelry made of solid gold. Solid gold jewelry will never tarnish, so you can wear it all day, everyday. We've searched the globe to find the most inspiring and unique jewelry designs, and we love that we're able to offer jewels from some of the most talented fine-jewelry designers in the world. We asked two of our best selling fine-jewelry designers, Charlie and Marcelle and Everett, to bring us into their studios to share a mini snapshot of their process, mission and inspiration for each of their incredible jewelry lines.
After working in the retail industry for over 10 years, Kristina Marcelle decided to combine two of her passions: her love for jewelry and her desire to connect with people, so she created Charlie and Marcelle. Based in Studio City, California, each piece of jewelry that Kristina designs tells a story, and each piece is made with an enormous amount of love and care. The mission for Charlie and Marcelle is to inspire magic, and just one look at her jewels and you'll feel that magic!
Everett is a New York City based fine jewelry line by designer Alexandra Cole Nelson. Inspired by her relaxed California roots paired with the timeless aesthetic of her new home, New York City, Everett embodies the fusion of the East and West coasts. After graduating from Parsons School of Design, Alexandra spent time crafting her skills and technique under the guidance of some of the industry's top designers. These experiences helped Alexandra hone her skills while simultaneously solidifying her passion for fine jewelry. By setting simple, clean designs with complex and brilliant stones, each piece makes a statement.
Thanks to Kristina and Alexandra for sharing these behind-the-scenes videos from your studios!