Girlscrew is a Los Angeles based jewelry company founded by Jina Chang in 2017. The line exploded into the fashion scene and quickly got picked up by department stores and boutiques around the world (including Local Eclectic). Jina got her start in fashion and design when she was younger, taking apart chains from handbags, key chains, and old necklaces and reassembling them into unique accessories. With her combined fine arts background, experience within the fashion industry, international market surveys and commitment to providing quality products to her customers, Girlscrew is Jina's passion that turned into a career.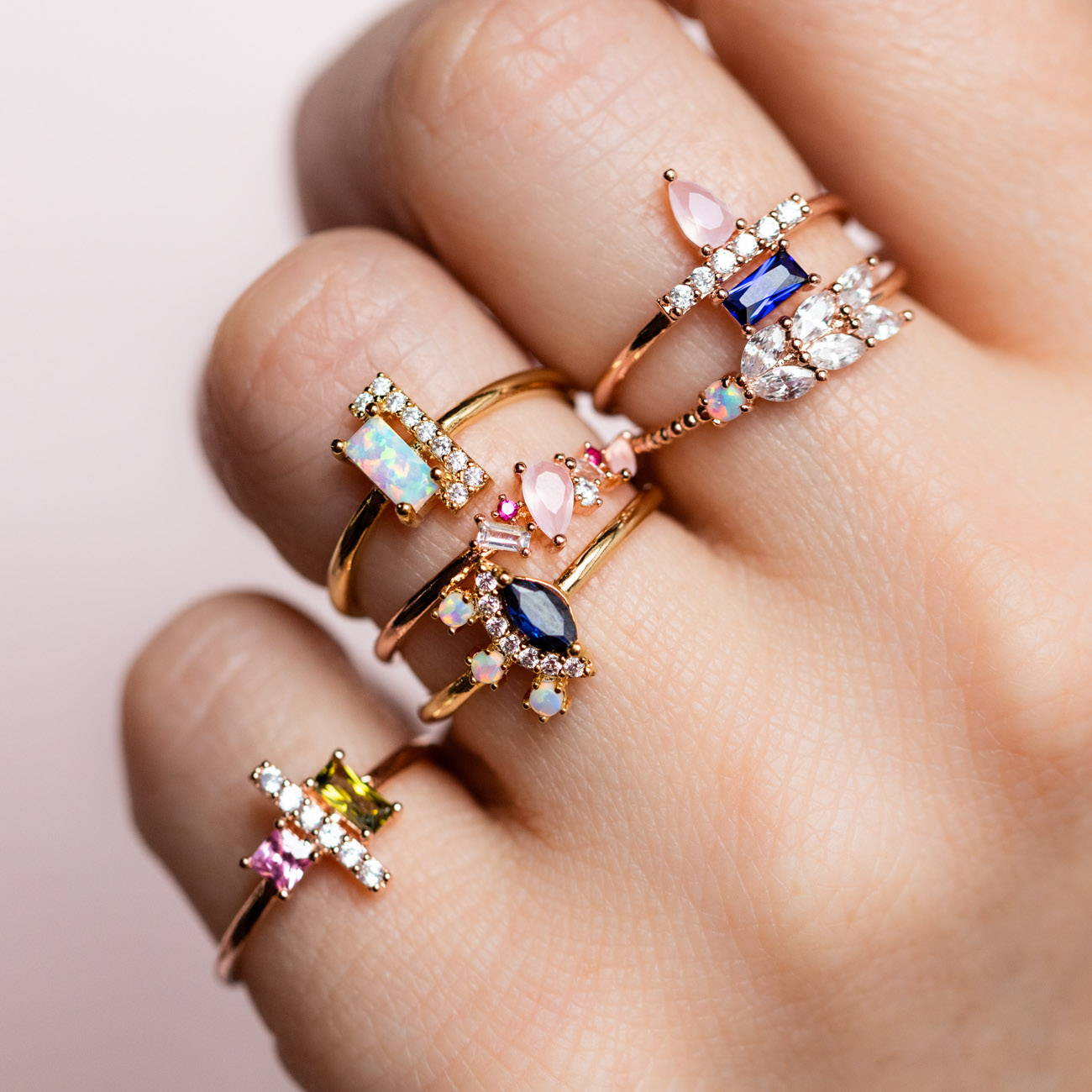 We're so excited to have partnered with Jina and Girlscrew on an exclusive line of fashion-forward layering pieces. When asked to tell us about her inspiration to this exclusive collection, Jina said:
"Who doesn't love flowers? I was inspired to create this collection while visiting the Descanso Gardens, a botanical garden in LA county. As I walked around, my eyes soaked in the colors of the camellias, lilacs, magnolias, and tulips, and my mind began racing as I mentally put together the different shapes and colors, like pieces of a puzzle. This special collection is the result of that day and countless hours on the drawing board with my small team of designers. Girls Crew started with a simple idea, the desire to share with the world my unique perspective on everyday things. Girls Crew is still a young and growing small business. With your continued love and support, we hope to one day blossom into a notable company that any girl is proud to represent, one collection at a time."
Shop the entire exclusive collection here!