Katherine Theobalds created and founded her brand Zou Xou in 2015 in NYC. Inspired by the artistry of local Argentinian shoe design, Katherine cultivated her vision for fashion footwear and launched Zou Xou in 2015. It is an extension of her unique and laid back style, redefined and elevated for the modern day woman. Katherine spends her time traveling between Buenos Aires, and New York City designing and showcasing the collection. When she is not touring the globe, Katherine is giving her shoes a rest in the sculpture garden of the MoMA.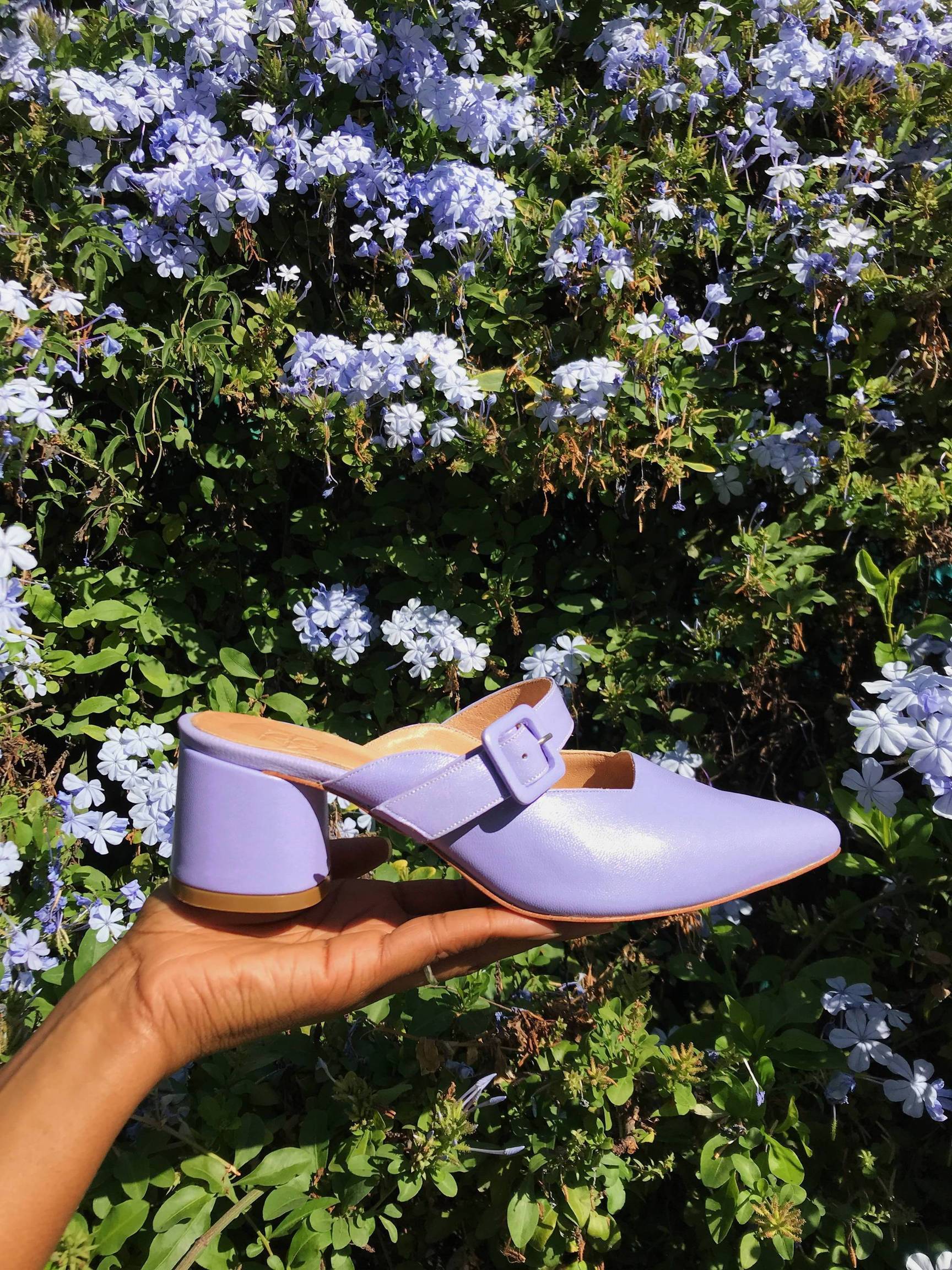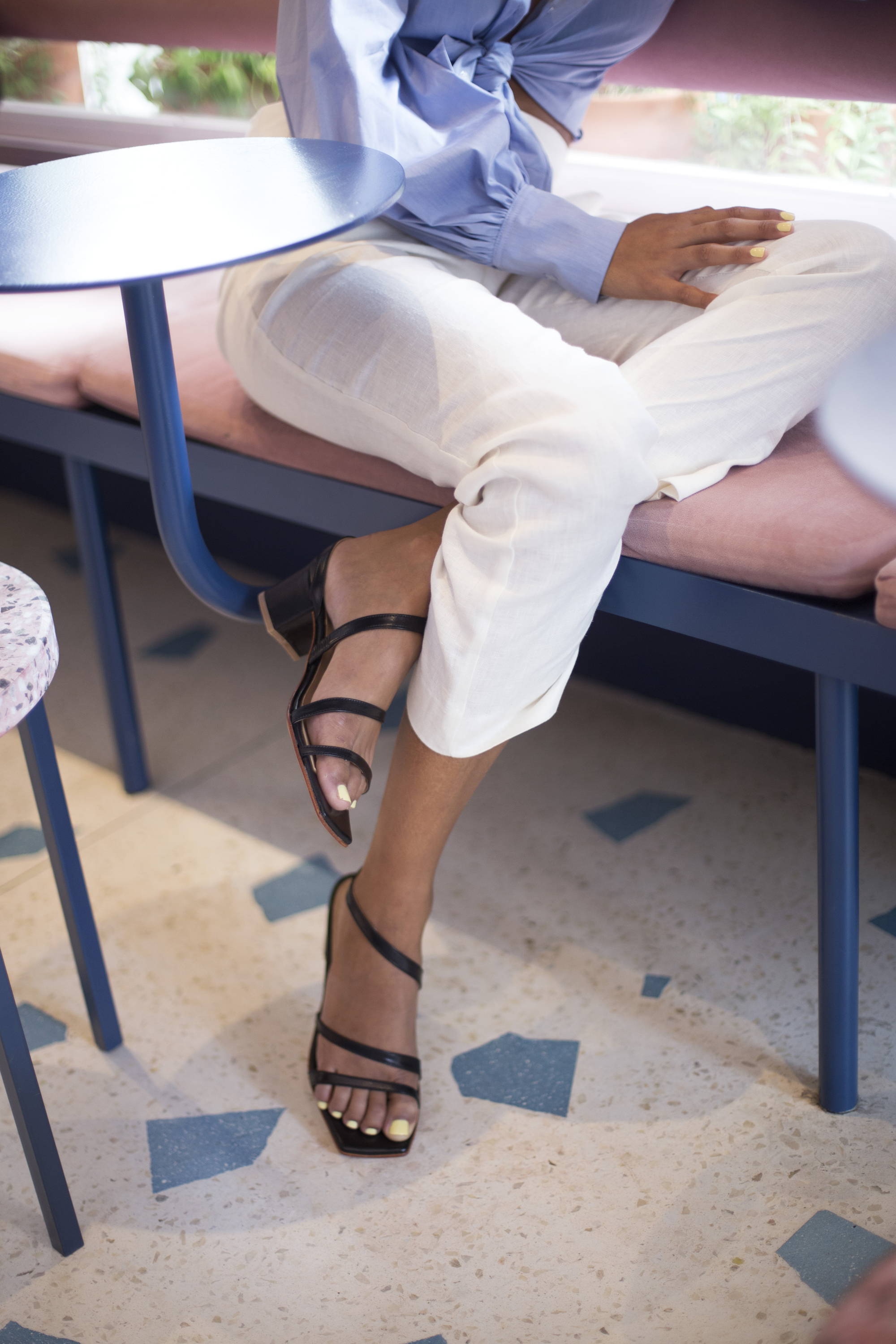 What was your first job?
I have a really weird work history! My first one wasn't the weirdest though. I was a shop-girl in the gift shop of George Washington's estate on Mount Vernon Plantation. I was 15 or 16. I remember my co-workers were two friends from high school and a couple of stern older ladies. My friends and I would stand across from each other behind cash registers all day being goofy to pass the long hours while the older ladies tsk-tsked us. It was like being in church or a library while trying to suppress explosive giggles. It was always either really boring and slow or slammed with busloads of tourists. Before that, my first gig was selling Girl Scout cookies.
What does "Zou Xou" mean, and how did the band come to be?
I basically started ZX to save my ass. Zou Xou's name is inspired by a character that the actress Josephine Baker played in the 1930s. Josephine Baker was the first black woman to star in a major motion picture at the time. She went on to become an activist in the American Civil Rights movement and played a role in the Anti-Nazi Resistance during WW2. I am inspired by her story of rising from poverty and adversity to becoming a major cultural and social influence. Her story inspired me to boss-up and move from a place of disempowerment to one of independence and creativity.
I started ZX about 4 years ago when I found myself near-broke and in crisis with a few pretty major things all at once: My career, my city, and my relationship. One of the few blessings I had at the time was a couple of shoe samples and contacts I had developed over the course of a few years and trips to Buenos Aires. I had reached a point where I felt I really didn't have much of a choice. I could remain stuck and prolong the crisis, or I could take a big leap out of my comfort zone and change my life. So Zou Xou was born!
Can you elaborate on the "slow fashion", and how Zou Xou fits into this movement?
At the core of my beliefs is that handmade objects have value because they connect the past to the present through skill acquired by generations of know-how. Continuing to make things by hand preserves those skills for future generations.
I also believe It's important to recognize the connection to another human being that objects have. Everything we purchase has an impact on another human being somewhere, and the impact should be a positive one.
For these reasons, all of our shoes are made by hand in small batches with attention to craftsmanship in an effort to make fewer, but better fashion objects. Ones that will spark joy, inspire confidence and last longer. Consuming less lowers our carbon footprint and raises the bar for large fashion manufacturers. We pay a fair wage because the labor that goes into each pair is a skill that took the person who made it years to perfect, and that is not to be undervalued.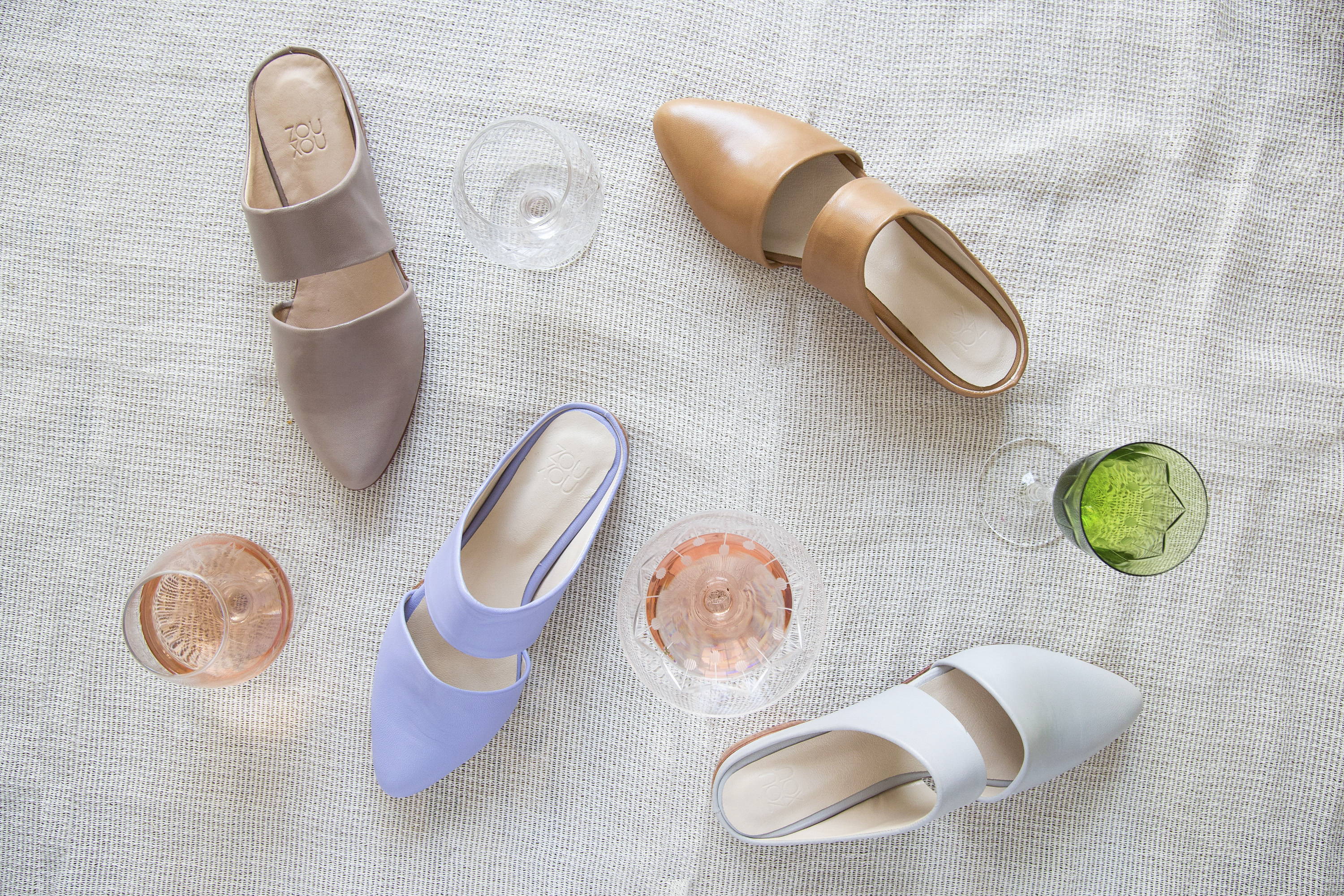 Where do you go to draw inspiration?
Since I'm most concerned with utility in my work, I really try to start with what makes the most sense in my life at the moment to choose the constructions or silhouettes. I look at my wardrobe and ask myself what I need and how I can synthesize that with what I want or what's in my possibilities to create. Like any designer, I reference vintage pieces, fashion, and art images and mix them together to make them my own. I use a mix of social media, image databases, imagination, people-watching, vintage shopping and my personal collection of shoes to draw visual ideas for new pieces.  
Any advice for young people looking to start their own business?
Building a business starts from within. By that I mean, you need to define success on your own terms. It's ok if your definition of success isn't what someone else's (or society's) version looks like. You have to make money, of course, but your business has to work for you because it's going be a big part of your life. You can't compartmentalize this job quite the same way as you would being an employee. It's more personal. A good way to start figuring out what success means to you is asking yourself: How do I want to spend my days? How much money do I need to make to be content? What am I not willing to sacrifice? If you're clear on that, I think it makes creating a framework for your business much easier and helps you make decisions (in your business and in your life) that are in tune with what you want.
Do you have a favorite shoe??
It changes all the time, but right now I'd have to say it's the Delfina Sandal. And the Lulu Mule.
What's next for Zou Xou?
In terms of product, just more shoes are on the horizon and expanding the offering of silhouettes to serve our customers' needs and desires. I would love to experiment with nonleather constructions. We're also really focused on improving operations! Right now that means a new workshop space and hiring a production assistant. Another thing I would like to do is expand the business into Buenos Aires, where the shoes are made and where I live.

Thanks for chatting with us Katherine! We can't wait to see what's next for you! Now for some jewels to go with these shoes...
xo