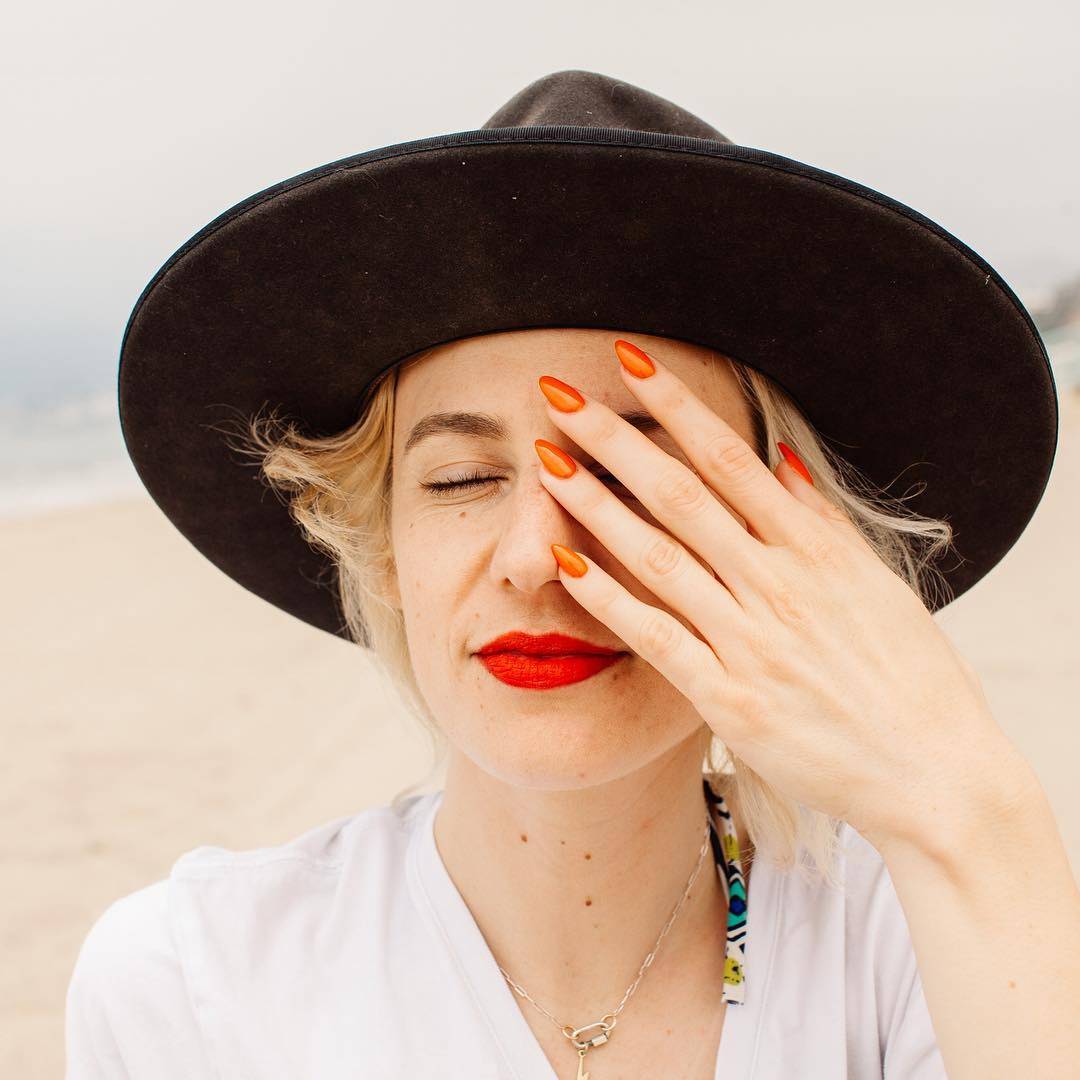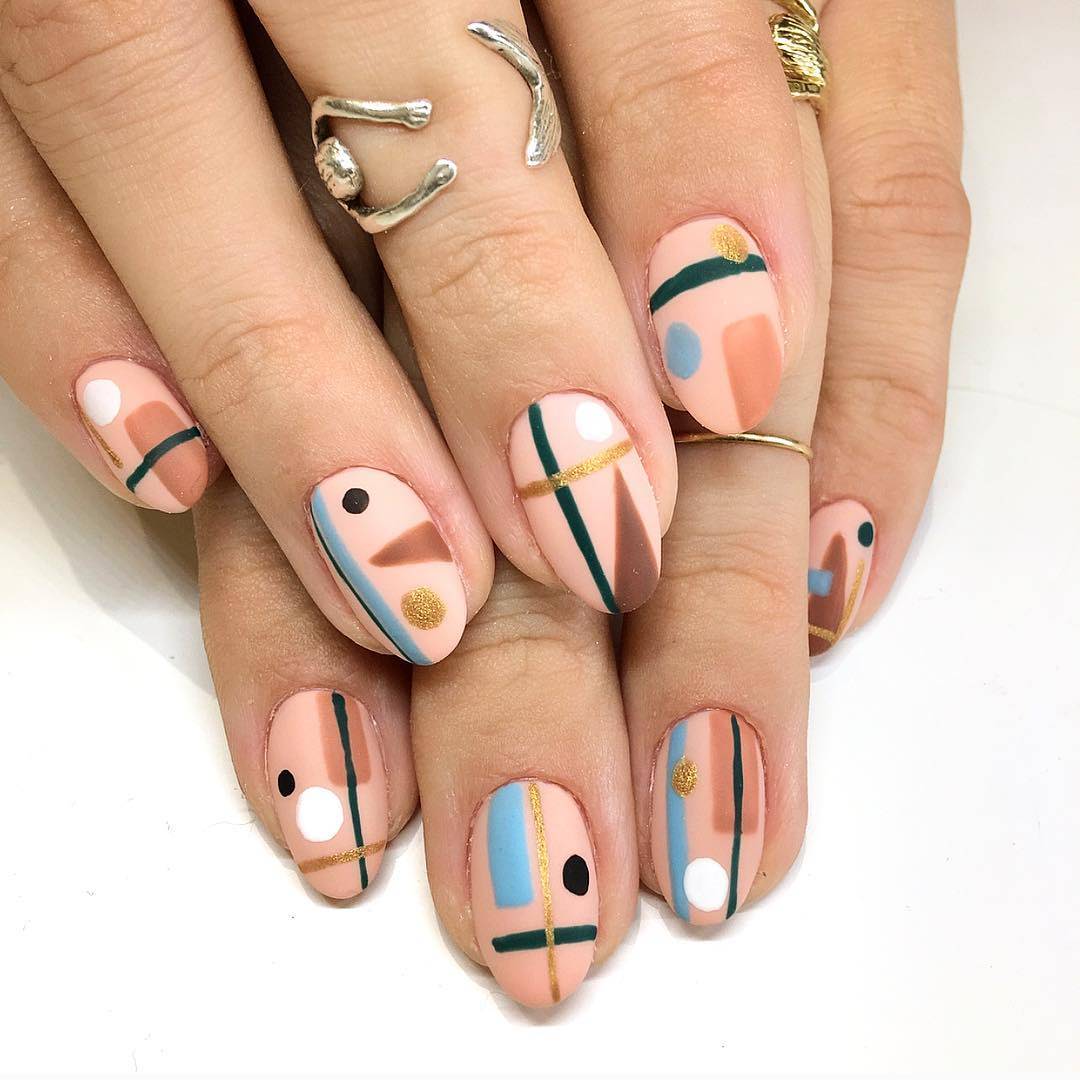 Katie Masters @nailthoughts is a nail artist located in Santa Monica, CA. She owns her own private nail suite in which she executes amazingly original nail art on her clients to inspire her devoted nail artist peers! Her platform has grown tremendously in the past few years because of her focus on cultivating a community and helping her industry be more connected. Through tutorials, business advice, and a touch of humor, she has created a cult following and a page full of inspiration for all of the nail fanatics out there!
What was your first job… I worked as a front desk receptionist for almost three years at a gym in Venice, CA!
How did Nail Thoughts come to be… I knew I wanted to work for myself doing something creative but I didn't know what. I started with wanting some sort of boutique store, then maybe starting an online shop selling random things I would make. I had all of these crafty hobbies that I would take up like making jewelry, candles, mosaic tile collages, scarves, bags, you name it, and I thought it would be cool to sell them. But once I felt like I had mastered a hobby, I would get bored with it and move on to the next. But the only hobby that remained a constant was doing nails and learning nail art…I never got over it! Once I graduated from Cal State Long Beach I figured now is a better time than ever to try to make something out of this and I went straight to beauty school. A couple months after graduating from beauty school, I found a small private salon suite in Santa Monica, and without knowing anything about owning a business, I signed a lease and dove right in learning as I go. That's when Nail Thoughts was born! Now in just 3.5 years of opening I had to stop taking on new clients, have a waitlist of 100+ people, booked about three months out and even got another nail tech in my room renting my space out! I'm very grateful for all of the stuff that I've achieved even though sometimes it doesn't feel real.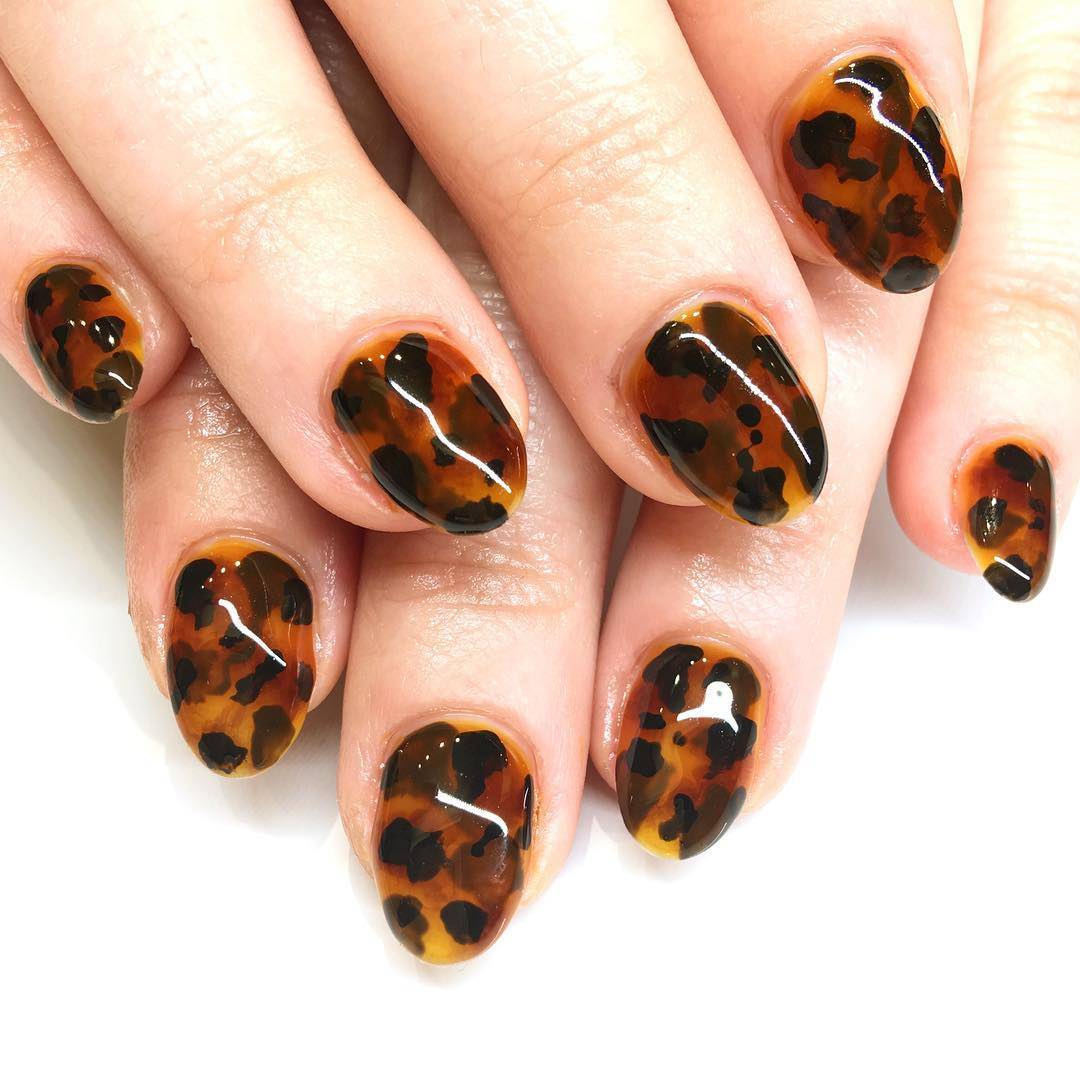 Where did you learn the insane nail art you create… Self taught for the most part! I've taken a lot of nail classes from different brands, but not that many were art focused. When I was still brand new, I bought an actual textbook going over the fundamentals of learning to draw and I went through the whole thing doing all of the exercises and everything. I'm very dedicated. You really learn as you go through experimenting and gel is such an interesting medium because you can literally tell it when to dry. So now if I try to do art with any other medium I have no idea what I'm doing!
Where do you go to draw your inspiration… Anywhere! You have to start challenging yourself to think outside the box and start looking at anything BUT other nail art if you really want to make something different! Look at different art prints, photographs, outfits, color schemes. It's everywhere. If you just walk down a main street and look inside some shops, I guarantee you would find something you would want to put onto nails.
Nail trend of the moment… Oh man, abstract nail art is taking over at the moment! Abstract is amazing because it's messy, it's not symmetrical , and yet perfectly clean and beautiful all at the same time! Abstract art is truly just a bunch of blobs and smooshes that turn into an awesomely intricate work of art on your nails.
Best nude and best red nail color… Wow this is hard. With nude nails I always say that you don't necessarily want to find a color that is similar to your skin tone, you want to make it similar to your nail bed color! Because you want the color to almost be like make up for your nails. If it matched your skin, it would look like you have one long never ending finger, so definitely keep an eye out for that. My go to nudes are by a Japanese brand called Kokoist and they are called Peanut Butter Toffee and Nudist Beach.
Reds are also a difficult one because there are so many! There are warm tones, cool tones…it depends on what undertone your skin has! I learned that when you have a warmer skin tone you want to match that with warm colors and you match your cooler skin tone with cools. A warm red I love is from a brand called Kokoist and it's called Summer Red, and more cooler toned red is by another brand called Presto and it's called Nobile!
One product we need to help get the nails of our dreams... A good nail tech! But if you can't find one near you, definitely take care of your nails using some high quality cuticle oil. Oil is no joke, your nails only produce a tiny amount of oil per day but we constantly wash it away with showers, washing our hands, etc. So using a high quality cuticle oil after your showers will help rehydrate those nails, making them more flexible and less brittle. You want them to be flexible so when you accidentally jam them, they bend instead of snap. A great cuticle oil that I recommend is from Mazz Hanna and it's awesome because it comes in a portable roller ball applicator for easy application for anyone on the go.
What's next for you… There is always sort of a weird reaction I get from people when they find out I do nails. There is definitely a stigma towards people who choose to go to beauty school and who decide to do hair, makeup, nails, etc. as if it's not a "real job" and I really want to change that narrative. Because truthfully, every job is a "real" job. Beauty school also doesn't necessarily set you up for success in the beginning and when I realized that so many other people had the same experience that I did, I started using my platform to help create more of an open community within my industry. When I first started my salon, I had no idea what I was doing and it took so much work and research to figure it all out on my own, so what's next for me is being that person to help pave/show the way for other future entrepreneurs with online and in person classes!
Thank you so much for sharing your unique journey as a nail artist and community builder, Katie. We love reading your encouraging words and swooning over your gorgeous nail designs! If you like your nails to be the center of attention, shop some of our favorite minimal rings!