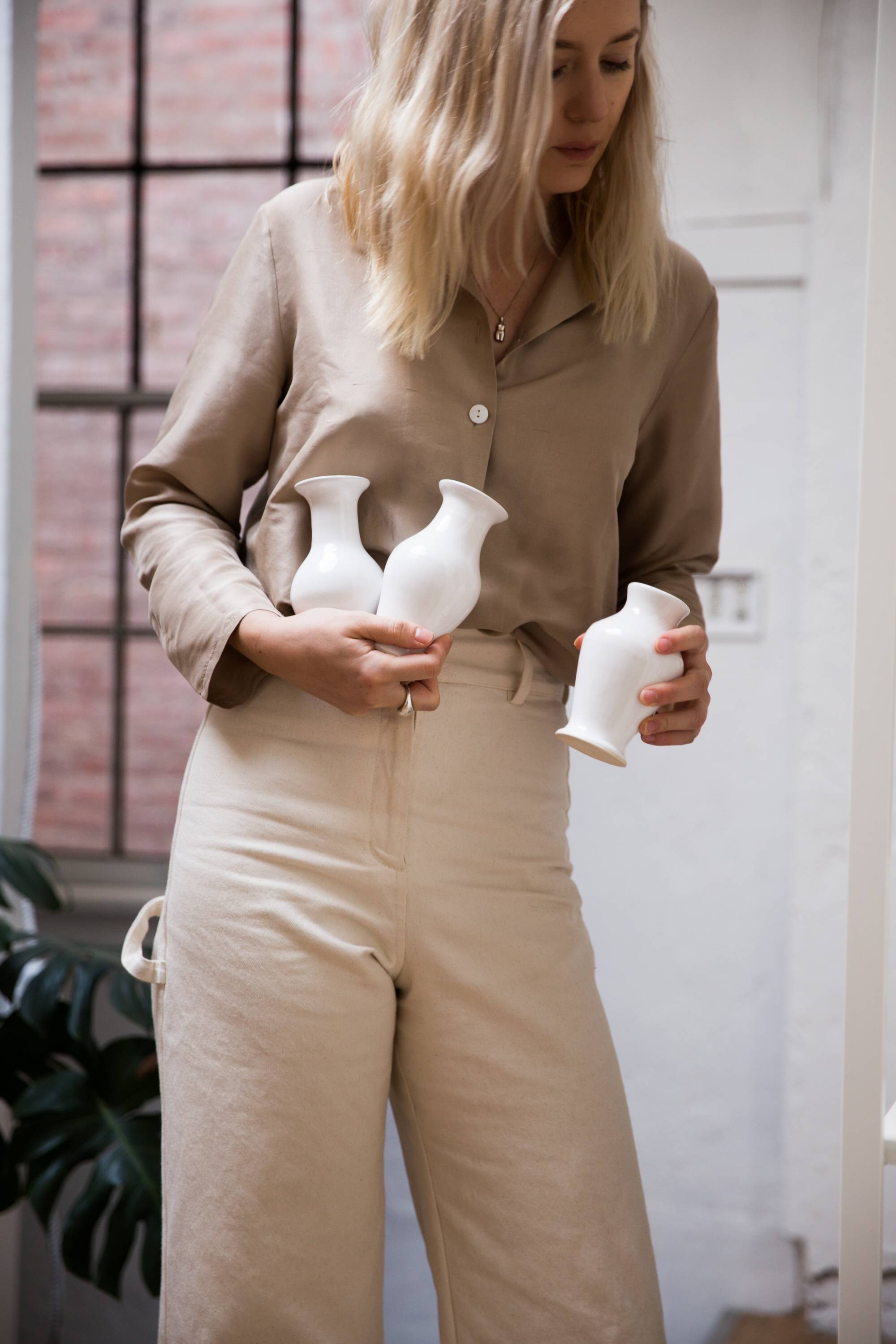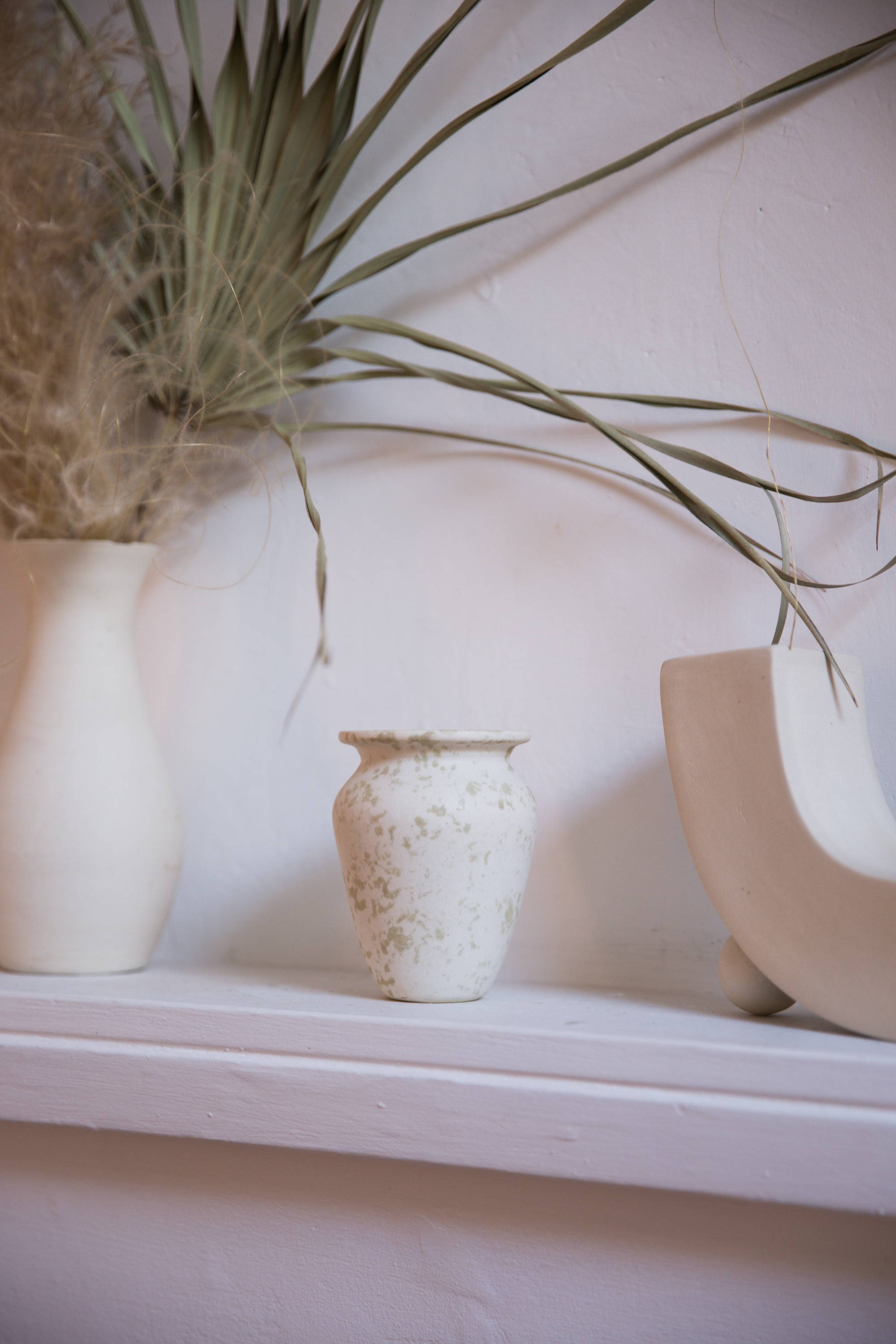 Rachel Saunders @rachelsaundersceramics is a multidisciplinary artist and designer from the West Coast of Canada. Clay is her primary medium. She places value on simplicity, functionality, sustainability, and playfulness. In her work she aims to highlight the inherent beauty of natural materials through self-taught technique and design. All pieces, both wheel-thrown and hand-built, are made by Rachel in her studio on Vancouver Island.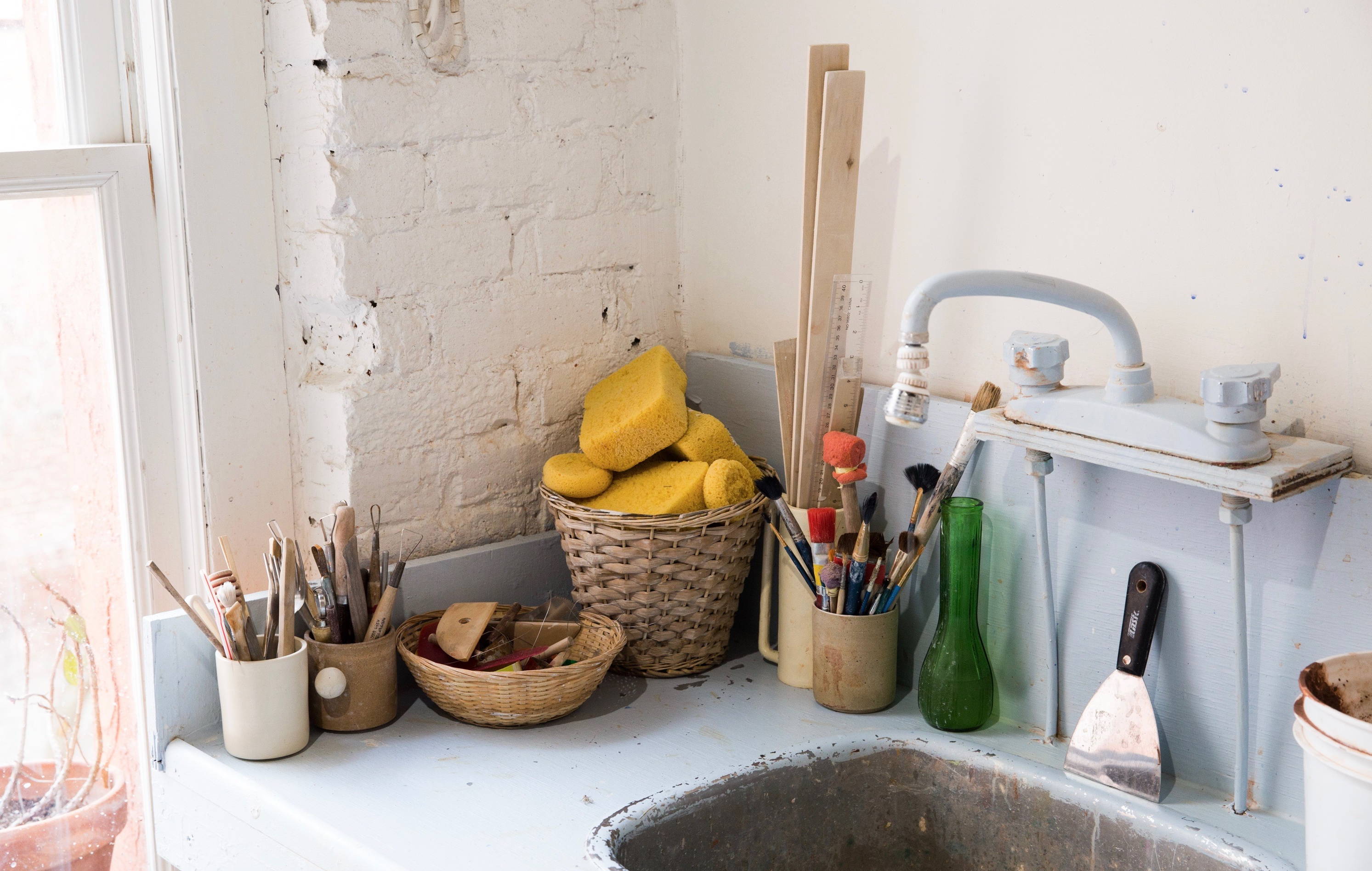 What was your first job? Collecting and selling eggs from my family farm to the neighbors. $2 a dozen. I hated it.
Tell us about your road to pottery, and ultimately building Rachel Saunders Ceramics? I came to a point where I realized I was really out of sync with any sort of harmonious alignment in my life when I found myself living in LA, and working for a big dysfunctional company. I was beyond stressed out, lonely, felt like I had no control, and was not contributing anything positive to the world. So I quit, packed up my things, and returned to my native home on Vancouver Island. I was 22 and really had no idea what I was doing, but I've always been very headstrong and had it in my mind that I'd end up working for myself and with my hands someday. I look back at my naivety with deep admiration in regards to how blindly I dove into starting a business after taking only a couple ceramic classes, and teaching myself the rest. I knew I wasn't just hopping on a trend, and had no dreams of grandeur, I just had a sense of knowing that it was something that would deeply fulfill me. Turns out I was right!
Where do you find inspiration for your ceramics? In my dreams, in ancient times, in my love for food and communal gatherings.
We carry The Women Vase Necklace, the collaboration between yourself and Wolf Circus, based on your signature vase. How did this piece come to be? It wasn't something that I conceptualized at all to be a signature or statement piece when I first made it. But when I look back at the exact time it came into existence a couple of years ago, the news and political climate were really starting to blow up on a mainstream level regarding issues of systemic racism and gender inequality in our society (amongst endless others) and I felt a real sense of unbearable grief and lack of control. Subconsciously I think the form came to me as a means to take back a sense of lost power, and to celebrate and come together with others in some small way. It felt cathartic to make the form and it's intricate details, and it just took off. To this day I cannot keep them in stock for the life of me. I've thought about making them in more efficient ways such as with a mold, but to me one of the most special and essential aspects to the design is that they're each completely unique, every one with their own little nuances, 'flaws', and similarities.
Rachel's Local Eclectic picks:
Do you have any advice for those wanting to get started in ceramics? Find a local studio and practice, practice, practice. Watch, learn, listen, fail, fail again. It's the only way. Find your own method of doing things. I'm sure if some professionally taught potters saw the way I do some things they would scream, but they work for me!
A hidden gem in your city? The Cozy Place Restaurant, one my favourite places to eat. An amazing little Sichuan spot run by a cute husband and wife team who make everything from scratch.
What's next for Rachel Saunders Ceramics? So many new forms and functions and exciting collaborations with people who inspire me, with a stronger focus on self-care and sustainability. Working with other artists to help me actualize my ideas through different mediums is also an exciting new frontier I'll be diving into!
Thanks Rachel! We can't wait to see what's next for you!
Let's keep this party going with some dreamy moonstones...