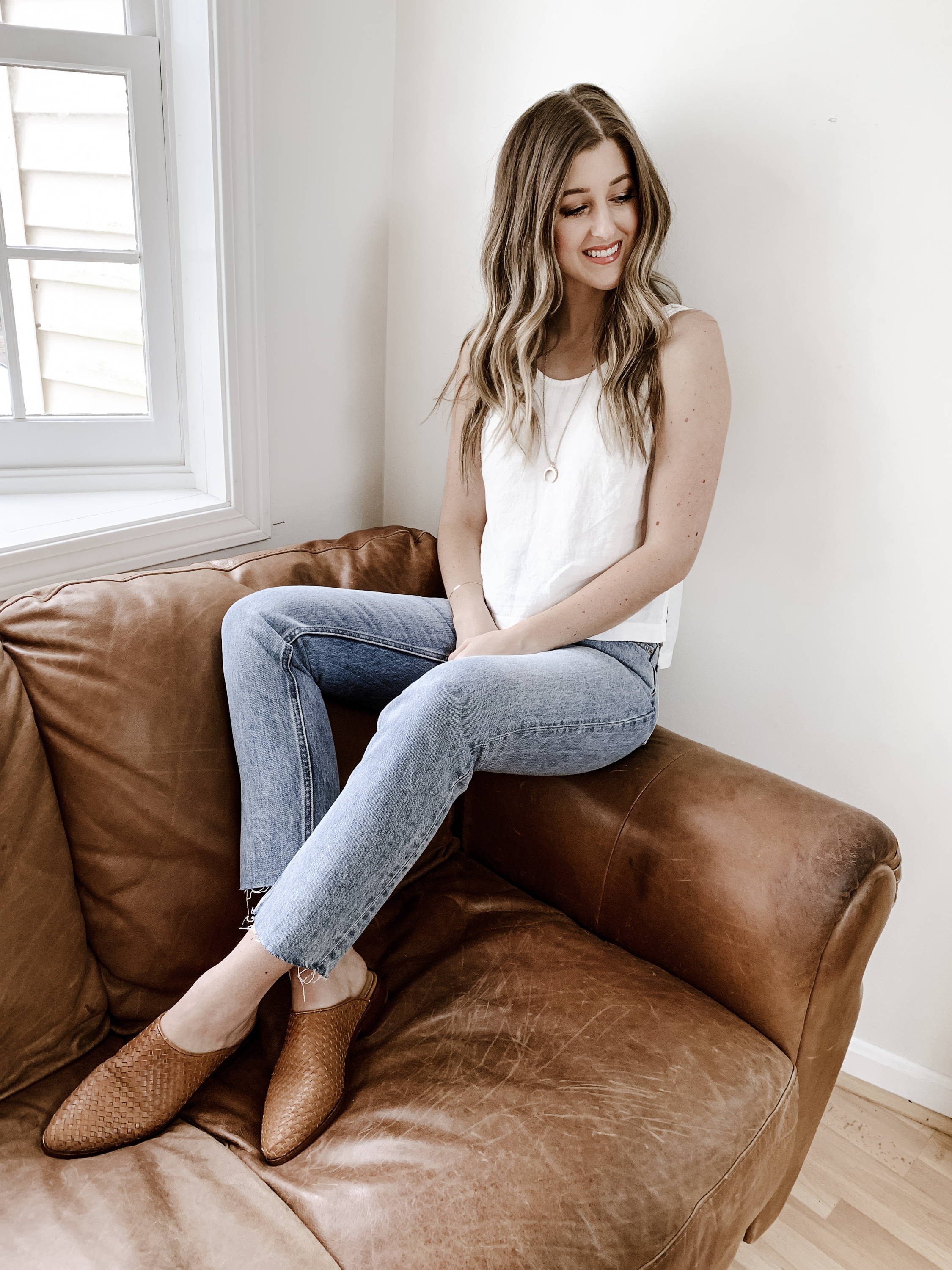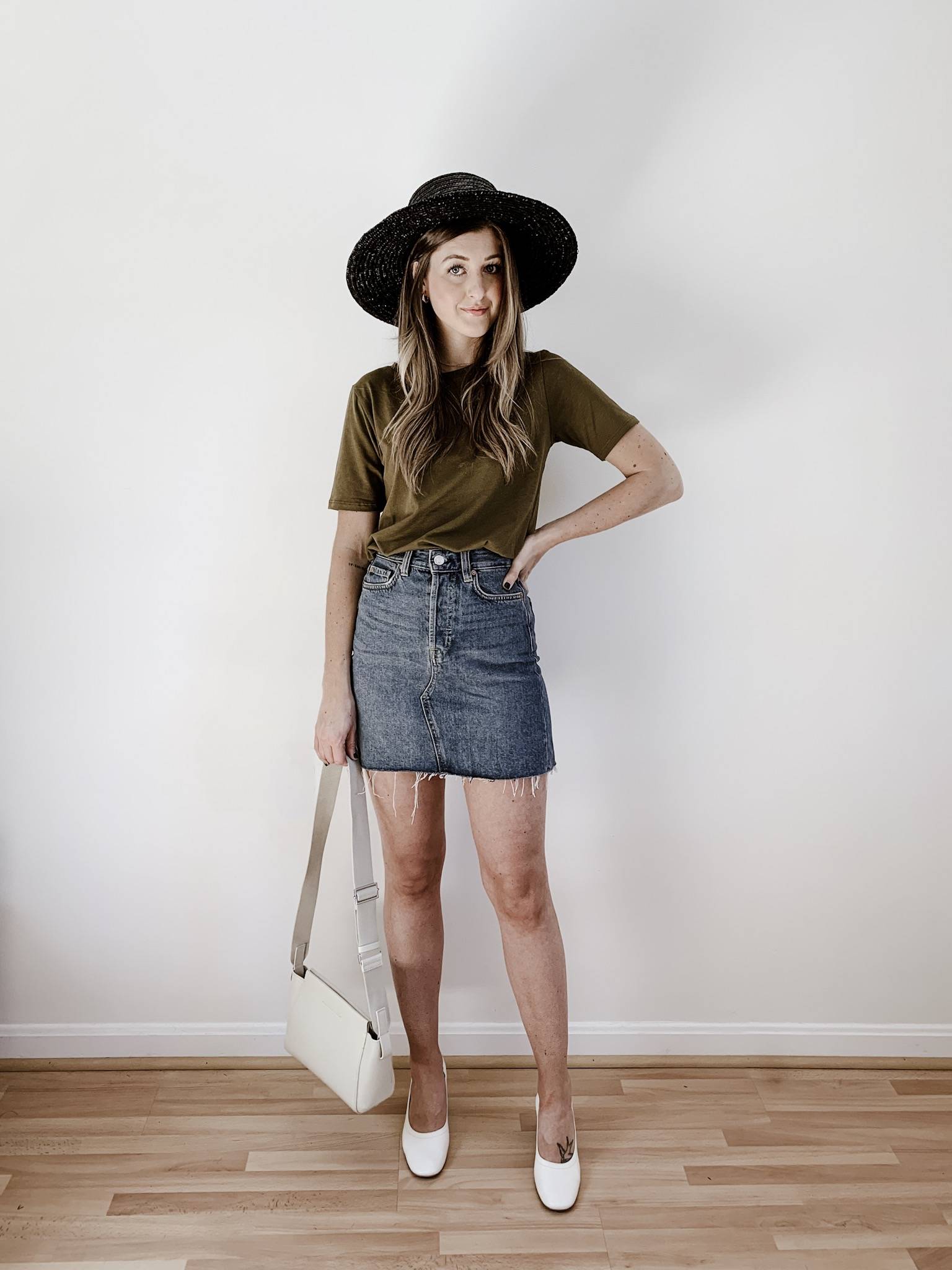 Today we're talking with Katelyn from @corporateglitter. Katelyn lives just north of Boston, MA with her husband, Matt and their fur baby, Sam. Aside from blogging, she works full time as the Marketing and Events Manager for the Manchester Athletic Club. As if two jobs wasn't enough, she is also a freelance wedding makeup artist! Katelyn told us about her love of Mexican food, ice cream, and anything breakfast (she could eat it for every meal). When she's not working or creating blog content, you'll find her hanging out with friends and family, shopping (no shame), or lounging around the house (she's a self-proclaimed #homebody). She's super passionate about clean beauty and recently dove into the slow fashion industry—sustainable/ethical brands, eco-friendly swaps and a more minimalistic lifestyle. We love that Katelyn uses her Instgram account and blog to show women that you don't have to buy designer everything to look chic.
Lime and Jalapeño Margarita
1/2 cup fresh-squeezed lime juice, 1/2 thinly sliced jalapeño, 4 ounces silver tequila, 2 ounces honey, 2 tablespoons sea salt, 2 lime wedges for garnish, 2 sprigs cilantro for garnish.
Start by muddling the jalapeño and lime juice in the bottom of a pitcher. Next add the tequila and honey, and stir until the honey is dissolved. Add a rim of salt to your serving glass, and fill each glass with ice. Top with the margarita mix and garnish with lime and cilantro.
Best drink spot... I just recently went to Nashville with my girlfriends. We went to this place called Pinewood Social... it was AMAZING. Coolest spot, incredible drinks... and they have a bowling alley!
Top trend of the moment... Neutrals, always. But right now, I'm super into milkmaid tops (puffy sleeves, square necklines), oversized denim jackets, the color green, and dainty gold jewelry. (But really I'm always into those things!)
Favorite travel destination... It's a tie between Bora Bora and Hawaii - we did a big family trip to Hawaii a few years to ago and it was so amazing to see the different islands, experience the culture and eat the food—everything was so incredibly delicious. Matt and I went to Bora Bora for our honeymoon so that will always hold a special place in my heart - plus, it's amazingly beautiful... definitely a check mark on the bucket list. I also really loved Nashville, TN—totally my aesthetic!
Hidden gem in your city... This little place just opened up in our town called Flip the Bird. They have a small specialty menu that consists of southern style fried chicken sandwiches and ribs—everything is AMAZING. We go more often that I should probably admit.
Thank you so much for giving us a sneak peek into your daily life Katelyn! We're obsessed with your style, and we share your love of dainty gold jewelry!