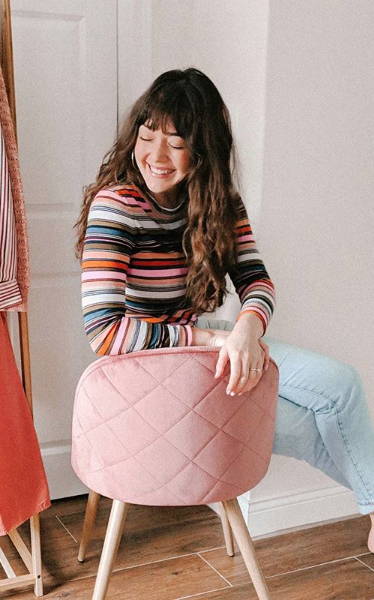 Chloe Alysse shares her daily style on her Instagram account, @ChloAndClothes, and her vintage treasures on @ShopHeartEyes, a small secondhand shop that will be launching in just a few weeks (and if you are local, you can shop in person at @TheOliveBranch_KY). Originally from California, she and her husband moved to the Lexington, KY area in 2017 and are really enjoying meeting new people and exploring other parts of the country. She loves infusing color, patterns, and textures into her wardrobe and is launching a clothing challenge called the #ColorMyCloset challenge on February 13th.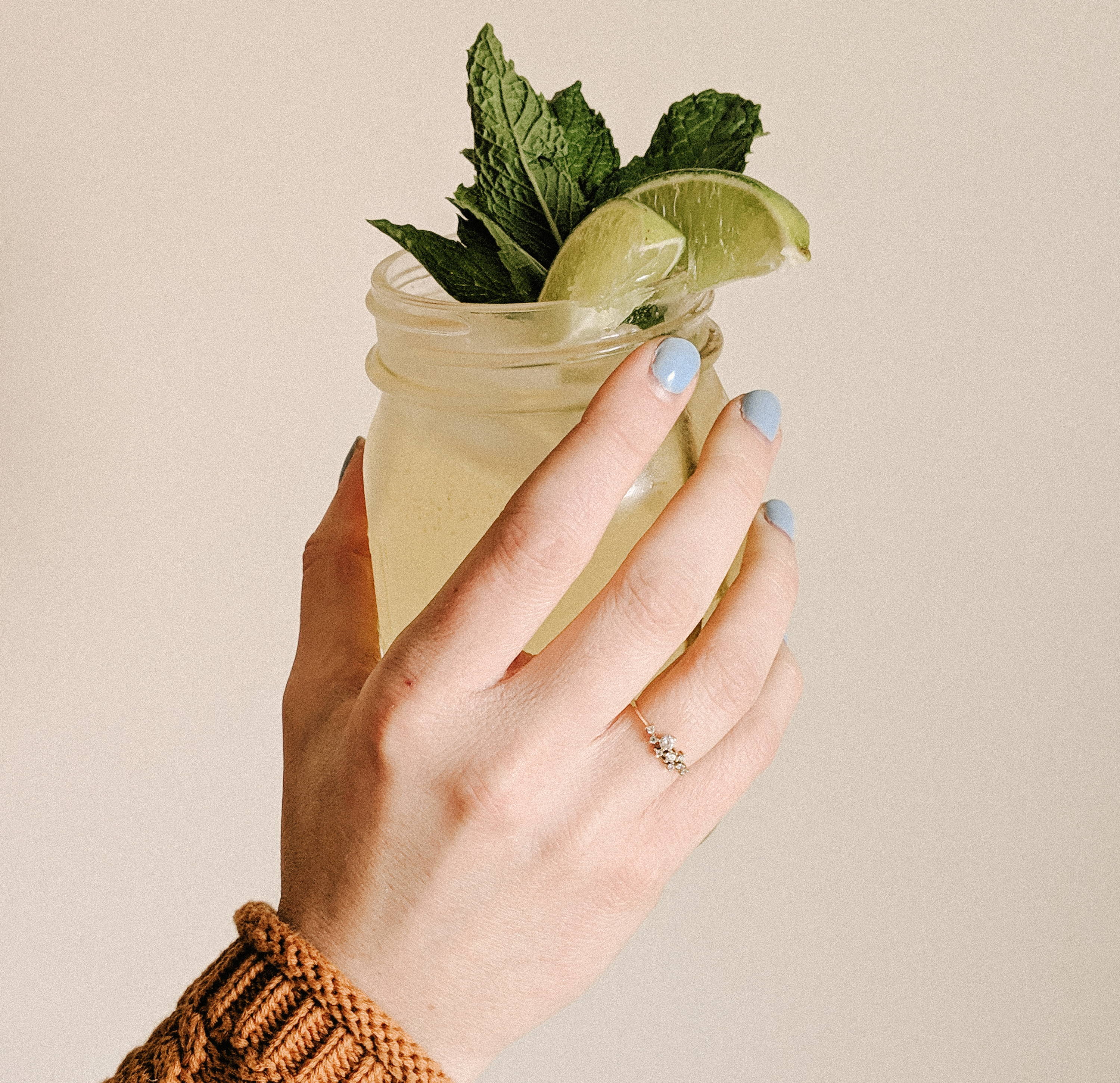 Kentucky Mule Recipe:
1.5 oz of Kentucky Bourbon, a bottle of ginger beer, and some fresh mint and lime to garnish!
Squeeze one lime wedge over ice, add bourbon and ginger beer, stir, and garnish with a few springs of mint and a lime wedge!
Best drink spot: My friends and I love the atmosphere at Carson's, but in October or April, the best place to get a drink is Keeneland for the horse races!
Top trend of the moment: I jumped on the beret bandwagon in the fall and am not planning on getting off any time soon. :)
Favorite travel destination: Japan and Ireland are some of my favorite places I've traveled. I've been to 20 countries! Right now, Peru is at the top of my international list, but I've been mostly traveling within the US lately. My husband and I are hoping to make a trip down to Savannah and Charleston this year!
Hidden gem in your city:  In the winter, I love Lussi Brown in downtown Lexington. They have the most unique drinks (like an alcoholic s'mores with a roasted marshmallow on top!) and tons of games in the back. It's fun all year round, but I particularly appreciate it when it's too cold to be outside!
If only we had some jewels to go with this Bourbon...