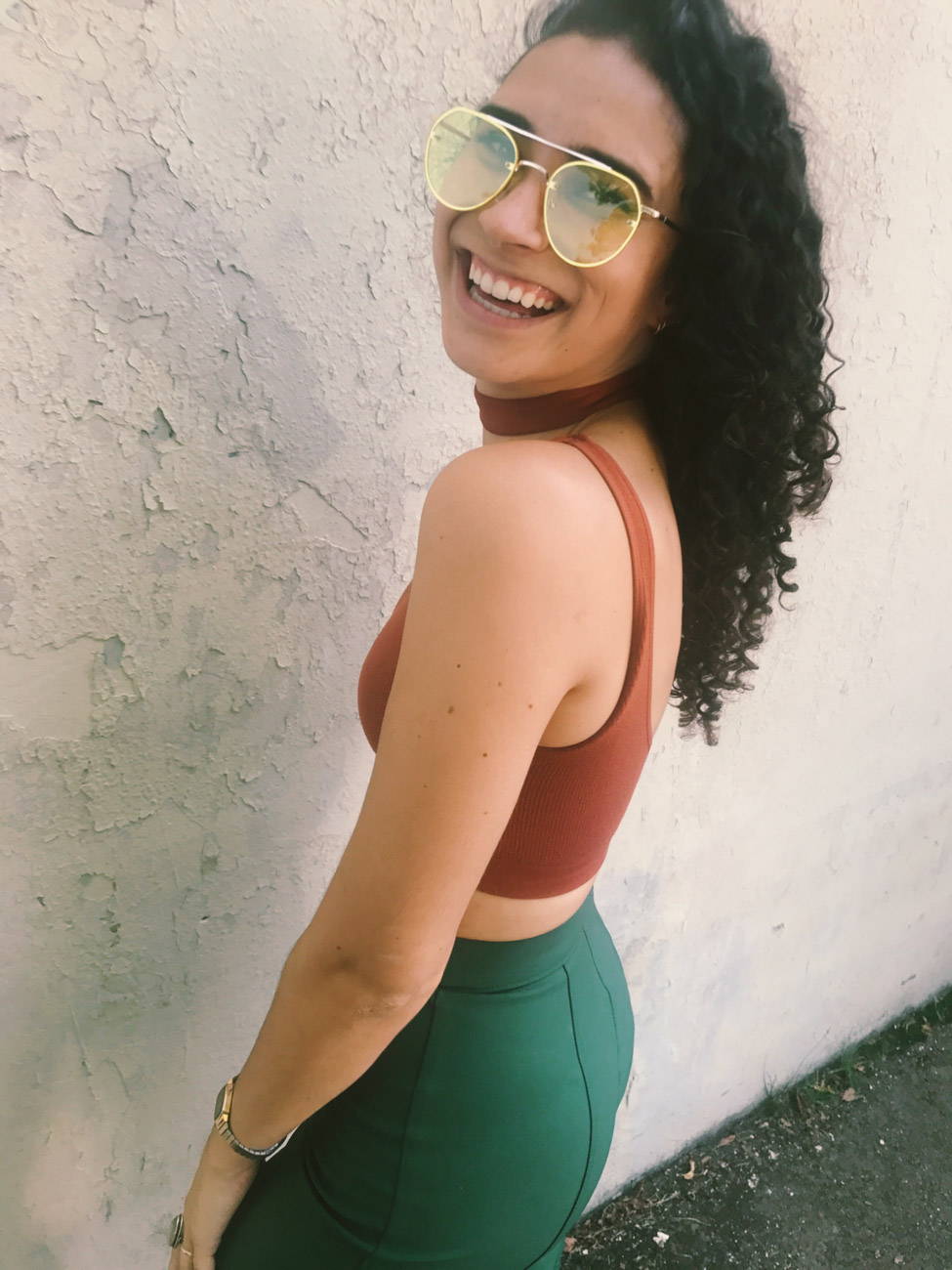 Gabriella @gurl.jpg is a Digital Video Producer, Writer, and Mixed Reviews Podcast Host from California currently living in Brooklyn. She's passionate about issues involving race, sexuality, and women's empowerment, and enjoys caring for her many houseplants as well as spending time with her snake named Snacks. You can find her work on BuzzFeed, CNN, The Huffington Post, Complex Magazine and NYLON Magazine.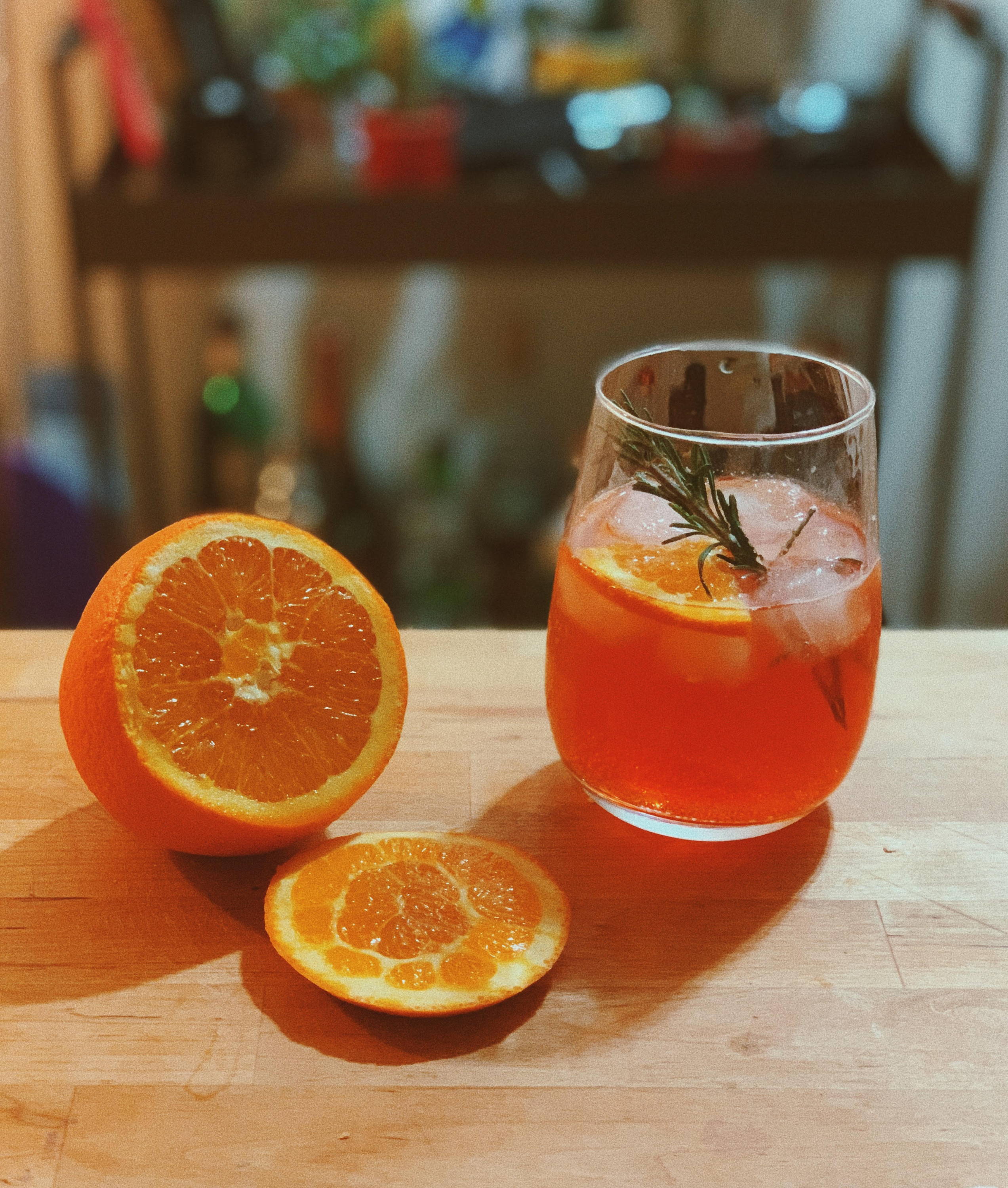 Kombucha Mezcal Spritz Recipe:
2 cups mezcal, 1 1/2 cups aperol, 1 16oz bottle chilled kombucha preferably ginger or lemon, 4 12oz cans chilled club soda, 1 orange, thinly sliced and halved, fresh rosemary for garnish
Combine mezcal, aperol, and kombucha in a large pitcher or glass jar and stir well. For each cocktail, fill a small glass with ice and pour in the drink mixture halfway. Top off with club soda. Finish with orange and rosemary garnish!
Best drink Spot: FourFiveSix in North Brooklyn is hands down my favorite place for a drink. Three nights a week they have live jazz, and all of the seating is either couches or big comfy chairs. It's super cozy and a great place to catch up with friends or go for a little date night. Not to mention their cocktails are amazing! Definitely try the Lavendula or the Cucumber Starburst.
Top trend of the moment:  I'm so excited that natural, curly hair is back! For so long, especially when I was growing up, straight hair was all the rage and I spent years trying to fight my natural curls with flat irons and chemicals. I think natural hair is so, so beautiful, and understand that everyone's journey to loving what they were given can be a long one, it certainly was for me! It's so wonderful to see people embracing.
Favorite travel destination: Austin, TX
Hidden gem in your city:  It's not exactly in NYC, but the Dia:Beacon Art Museum in Beacon, NY (about 2 hours from Manhattan by train) is the perfect place for a day trip away from the city. Though it's often visited by other Brooklynites, its sprawling exhibits and gorgeous natural landscapes right on the Hudson River make you feel like you're far from the city.
Thanks Gabriella! Now back to shopping..