Local Eclectic Love Stories covers the heartwarming tales behind some of our beloved custom pieces. These two especially touching pieces are birthstone heirlooms for growing families.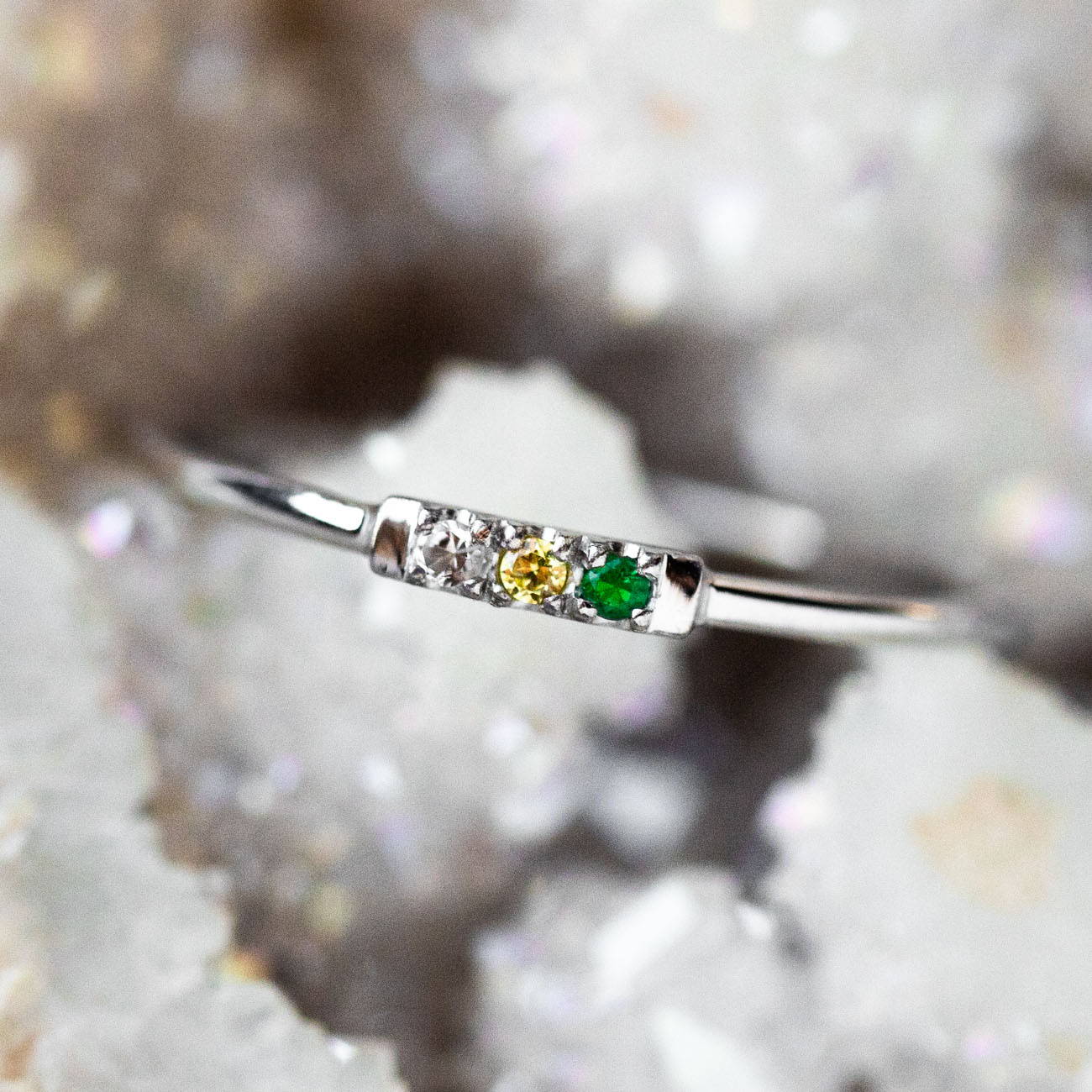 "The ring represents my three sweet boys: Jacob born in November, Levi born in May, and Joshua born this past August. I wanted to have something that signifies the beautiful family that my husband and I have made together. This ring is perfect."
-Claire
"When we welcomed our second son, we knew our family was complete and our hearts were full. We wanted a piece of jewelry that could symbolize the completed love and represent everyone in our family. I wanted the piece to be something that I could wear everyday, and hope others would see and ask about so that I could speak about our family often."
-Rebecca