We met at a high school party, in a garage during July of my 8th grade Summer, his sophomore Summer! Pretty sure I had my first beer bong there, and it was clearly impressive because we started to fall for each other pretty quickly after!
He played hard to get, and so did I, but we saw each other all the time and our flirting was intense! We Myspace'd back and forth and talked for hours until morning all the time! I got in trouble a lot because it was a land line, so we all had to share. He asked me to be his girlfriend May 10th of my freshman year, and we've never been apart since.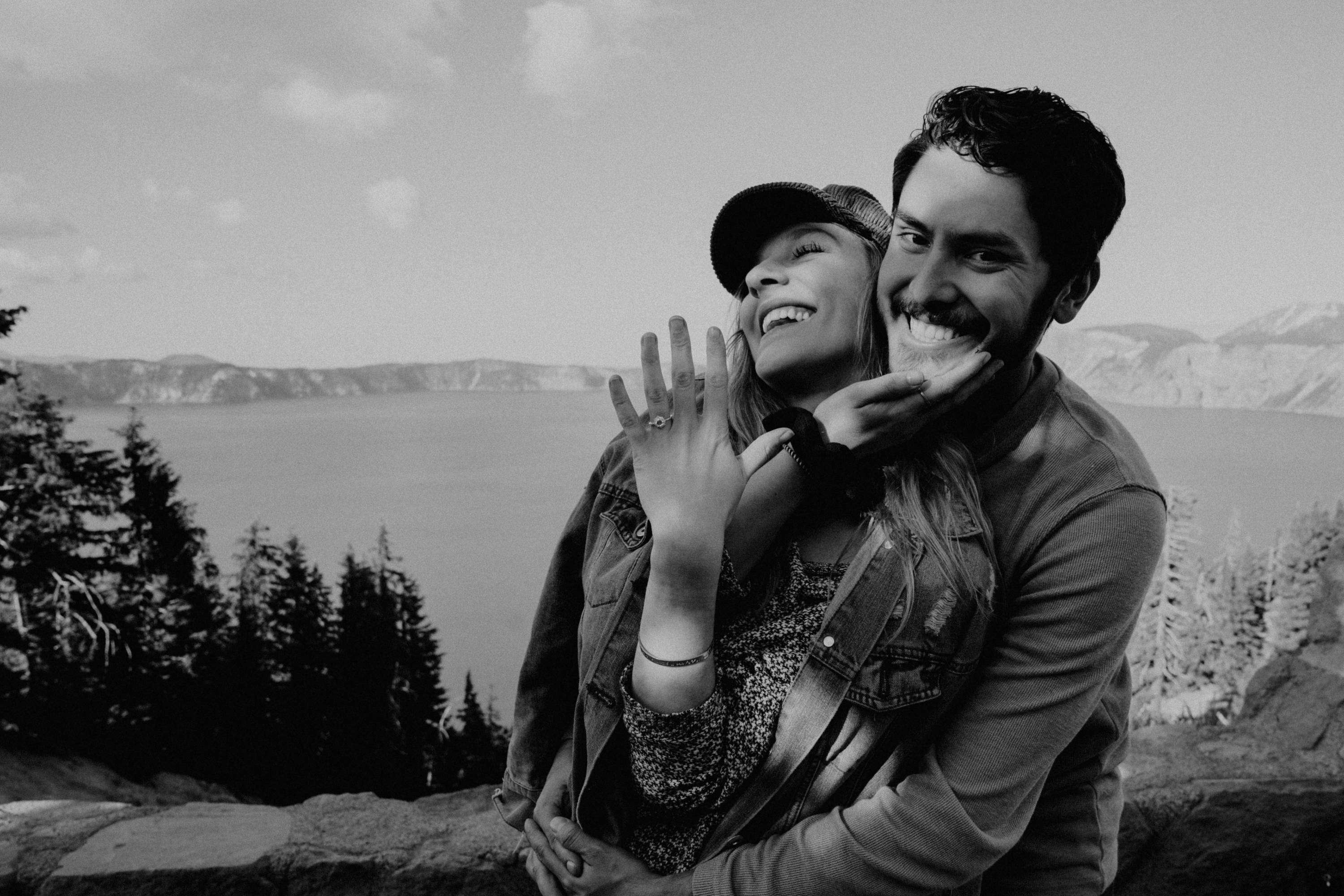 Eleven beautiful years later and we have truly been through the worst that life brings, and the best. I could not be more grateful for the amount of support and love we have in each other. I am so lucky to get to wake up and fall asleep next to my soulmate. I lost my dad April this year, out of the blue, and I continue to get through some of my darkest days. Sotero stayed with me in the hospital every single night, and when we said goodbye to my angel, Sotero made a promise to him without any of us in the room, "to take care of his girls always, no matter what" and then he kissed him on the forehead. I am the luckiest.
Fast forward to July of this year, and Sotero got down on one knee at the most breathtaking place my dad ever showed me, his favorite place on Earth and where he asked to be spread one day (Crater Lake, Oregon). It was a surreal moment, and he popped out this gorgeous dazzling sun shaped ring. The tears flowed endlessly, and the only other person I could feel there that got to witness it was my dad. There were so many "IS THIS REAL??" moments. It was the most meaningful, romantic, symbolic proposal I could have asked for and it meant the world. He said the sun shaped ring reminded him of me, because I was his light and his sunshine. I. CAN'T. YOU. GUYS.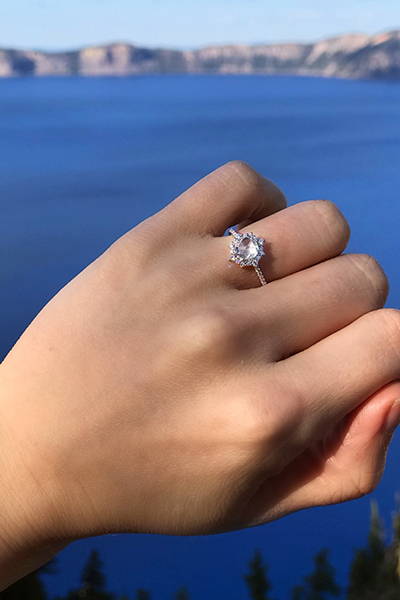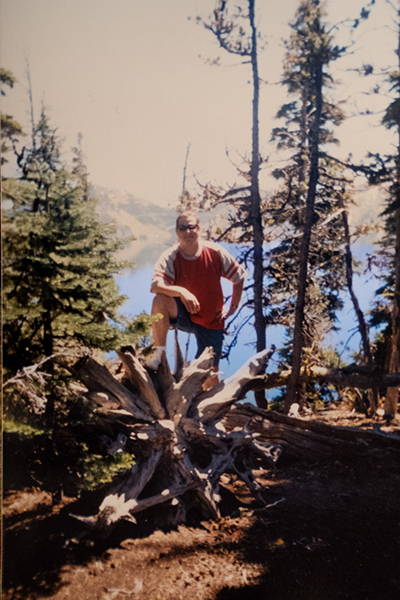 We were in the process of starting to plan our wedding when we found out we have a bun in the oven, a little angel that my dad most likely sent to us to keep us going, and to have so many beautiful reasons to live for. We are so excited, and I look down at this ring everyday and am reminded of the intense changes that this journey brings, but one thing is absolute and that is our love is deeply woven into one another's souls and we certainly are the lucky ones.
Warmest,
Sarah + Sotero
Does anyone have a tissue? We're officially weeping tears of love over here! See some of our favorite rings for wedding and ceremony below, and shop the entire engagement collection here.
Want something custom? Reach out to our concierge team!