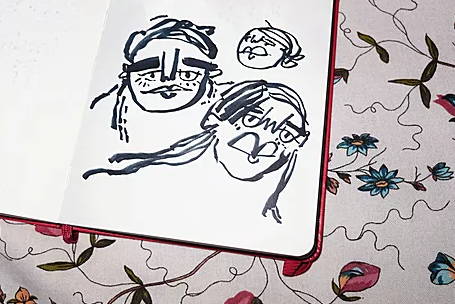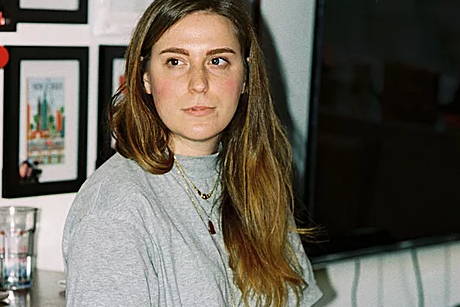 Amber Vittoria (@amber_vittoria) is an artist working in New York City. Her pieces focus on femininity and the female form, leveraging physical traits such as body hair, overtly extended limbs, and rounded features. In honor of Mother's Day this year we developed a set of mini art prints featuring poetry and art celebrating motherhood, and we were so excited to include Amber as a featured artist.
Amber is a One Club Young Gun, Society of Illustrators Gold Medalist, American Illustration Chosen Winner, AOI World Illustration Shortlist, and ADC Annual Award Winner. Her work has been recognized by Print Magazine, It's Nice That, Computer Arts, HuffPost, Teen Vogue, and Man Repeller. Some of her clients include The New York Times, NBC, Google, K-Swiss, Refinery29, Marc Jacobs, Gucci, Condé Nast, Adidas, CB2, and Instagram.
On your path to becoming the talented illustrator you are today…
By way of graphic design school, I would freelance as an illustrator at night while working full time as a designer. Over time, I build up my freelance work to be able to freelance full time!

We love how you defy the normalities in the human body, especially the women's body, talk to us about how this came to be your signature aesthetic...
My work is inspired by the women in my life; as I frequented museums and galleries, I felt women were portrayed in a very narrow sense - all of which I couldn't identify with. Because of this, I started to make work I could see myself in.

On where you go to draw inspiration…
Outdoors in both the city and nature.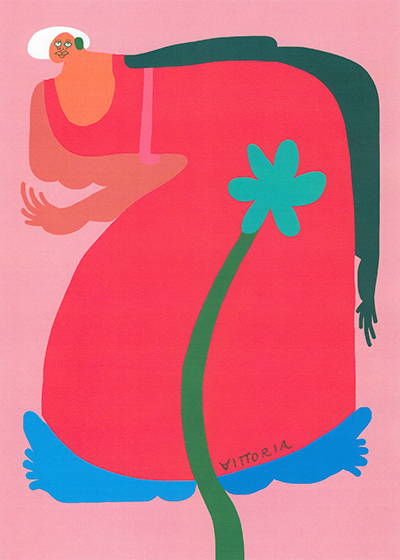 Talk to us about the process from the conception of an idea to a finished piece...
My work begins digitally, painting in large blocks of color in Photoshop, then I print the piece on a laser-jet printer (for texture), apply details by hand with ink, and scan the piece back in.

The best piece of advice you have or have received for the younger generation looking to start a career that maybe isn't considered to be the 'norm'...
The rules are always changing, so there is no wrong way to become an artist and share your work with others.

On self-care, your 3 musts…
Sleep, exercise, Netflix

On travel, your favorite places…
Shanghai, Los Angeles, Barcelona

A hidden gem in your city…
Atoboy is my favorite restaurant!

On the future, what is in store for you (or what do you hope to have in store)...
I am continuing to work on personal and brand-collaboration pieces to further the narrative of intersectional feminism and how diverse the human form is.
Thank you so much for sharing a bit of your journey and process as an illustrator and artist, Amber! Shop a few of our favorite woman-inspired jewels.