It all started with a lot of anxiety, depression, and trying to figure out how to pay for groceries in college.
Jenna O'Brien started her freshman year of college with a diagnosis of PMDD and struggled through the years figuring out how to be healthy with a mental disorder. Twenty Seven was born in the midst of trying to feel better, as she took up digital drawing to distract a busy mind. She began selling her work at local markets, and in three short years has opened up a brick & mortar in downtown Lakeland, shipped artwork to customers worldwide, and created a globally recognizable lifestyle brand with a 50,000 + following online.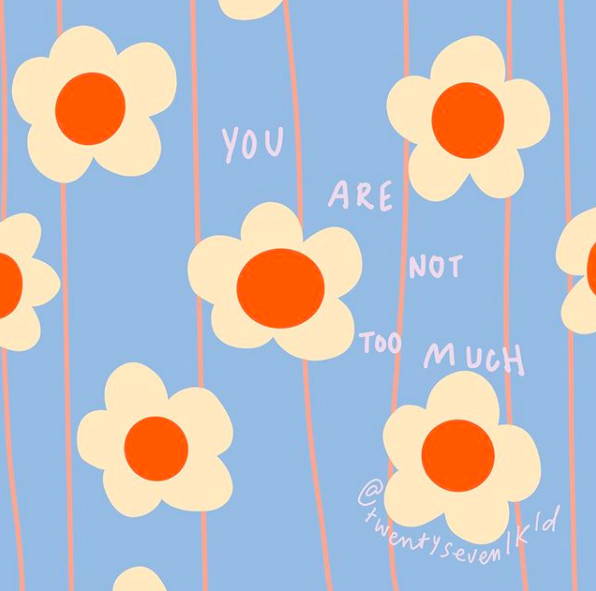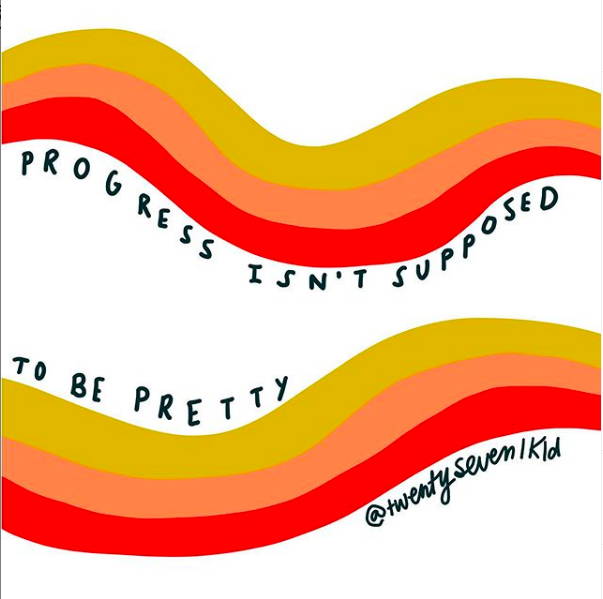 It's incredibly inspiring that what started as therapy for you has turned into a full fledged business! What was it like turning your hobby into a career?
Weird! Haha! It is absolutely thrilling and three years in is still mind-blowing. It still amazes me that people would want to take part in this dream with me and even enjoy what I draw. It's overwhelming daily, but so overall fulfilling that it makes me run on pure love for the work every day. I love my work, my shop, and that this is my life now!
How did you get started in digital illustration? Do you have a background in drawing?
I don't have a background other than elementary art class! I chose a major in communications and I really didn't even have illustration on my radar. I was a full time nanny one summer between college semesters and started drawing when the kids went to bed. It was very much experimentation out of necessity. I didn't feel well after being diagnosed with pretty severe anxiety and depression, so I started looking for things to distract myself with. So I'd draw until I fell asleep. The first digital illustration I ever made was a portrait of Bill Murray.
Where do you go for inspiration?
I love looking outside my medium for inspiration! I love the work of Andy Warhol and Mary Blair for visual arts. But I often look to Wes Anderson films, Switchfoot music, and my hometown of Lakeland, Florida for inspiration. Lakeland is home to a lot of Frank Lloyd Wright work and as an effect - a lot of midcentury homes, signs, and architecture.
Tell us about your top 5 favorite things at the moment:
Ooo yay!
1. Van Plating's new album
2. Iced London Fogs with oatmilk, I pretty much down one a day ;)
3. Jimmy Marble's Photography Book
4. Twenty Seven x Rafa Natural Enneagram 4 candle - it's. so. good.
5. My Australian Labradoodle, Genevieve and her kisses
What's next for Twenty Seven?
I've got some really grand plans! We are going to be rocking through the holidays this year with a lot of new products. Most notably, our stationery subscription box will start shipping out this month!
I'm hoping to release something very big in February that I can't say much about, and hoping for 2020 to be our biggest year yet! More collabs, more products, big stuff!
Thanks for talking with us Jenna - we're super excited about your brand and the uplifting message you're spreading! Keep up the hard work we're big fans!! xo