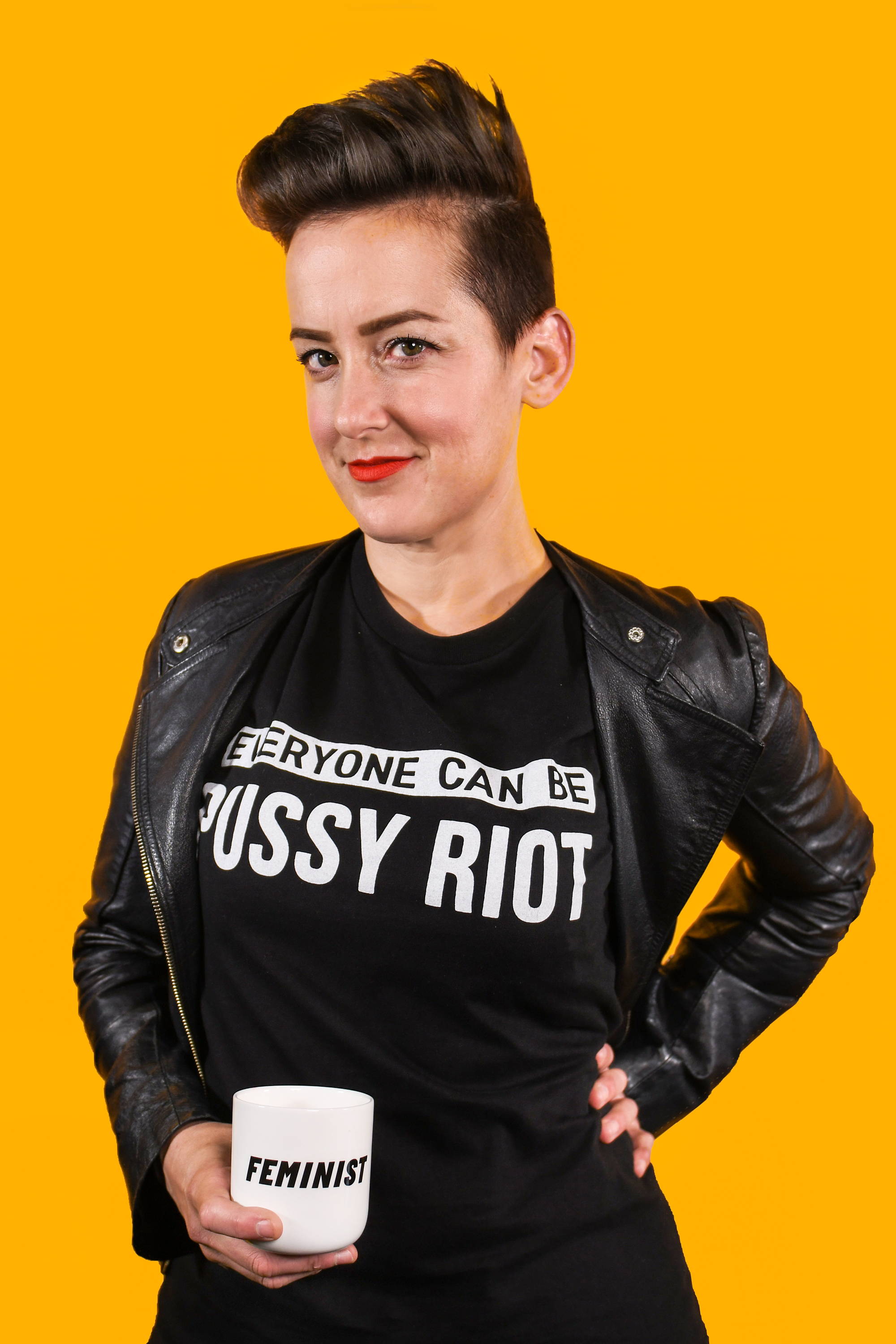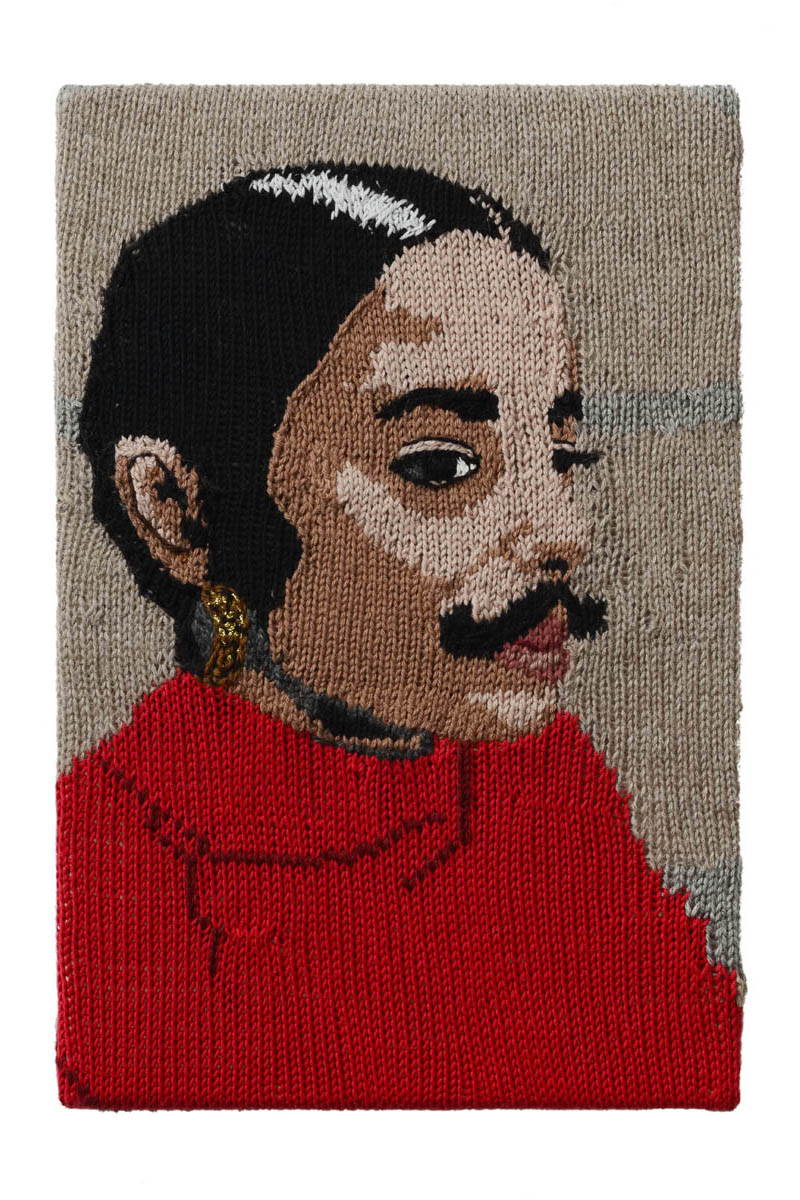 Today we're speaking with Kate Just (@katejustknits), a multidisciplinary artist, Lecturer in Art at the Victorian College of the Arts in Melbourne, Australia, and artist in residence at Art Omi in Ghent, New York. Kate holds a PhD in sculpture from Monash University, a Master of Arts from RMIT University, and a Bachelor of Fine Arts in painting from the Victorian College of the Arts and her work has been exhibited globally. Kate spoke with us about growing up in a small town and how she uses crafting techniques, such as embroidery and knitting (amongst others), as an engaging sculptural medium and political tool. She works with sculpture, neon, textiles, and photography to promote feminist representations of the body and experiences.
How did your childhood shape you into the person you are today, how did it shape your career path...
I grew up in a small town in Connecticut with my twin sister Sara and younger brother Billy. It was a happy time but being an artist was not presented as a viable career. I never met a living artist until I was in my mid twenties. My mom and dad were both feminists though, and sparked my interest in politics, feminism and social justice. Though the town itself did not offer a lot in the way of cultural stimulus, I spent hours each day and on the weekends drawing and making things. That early interest in art and the discipline of making things every day carried over into my adult life.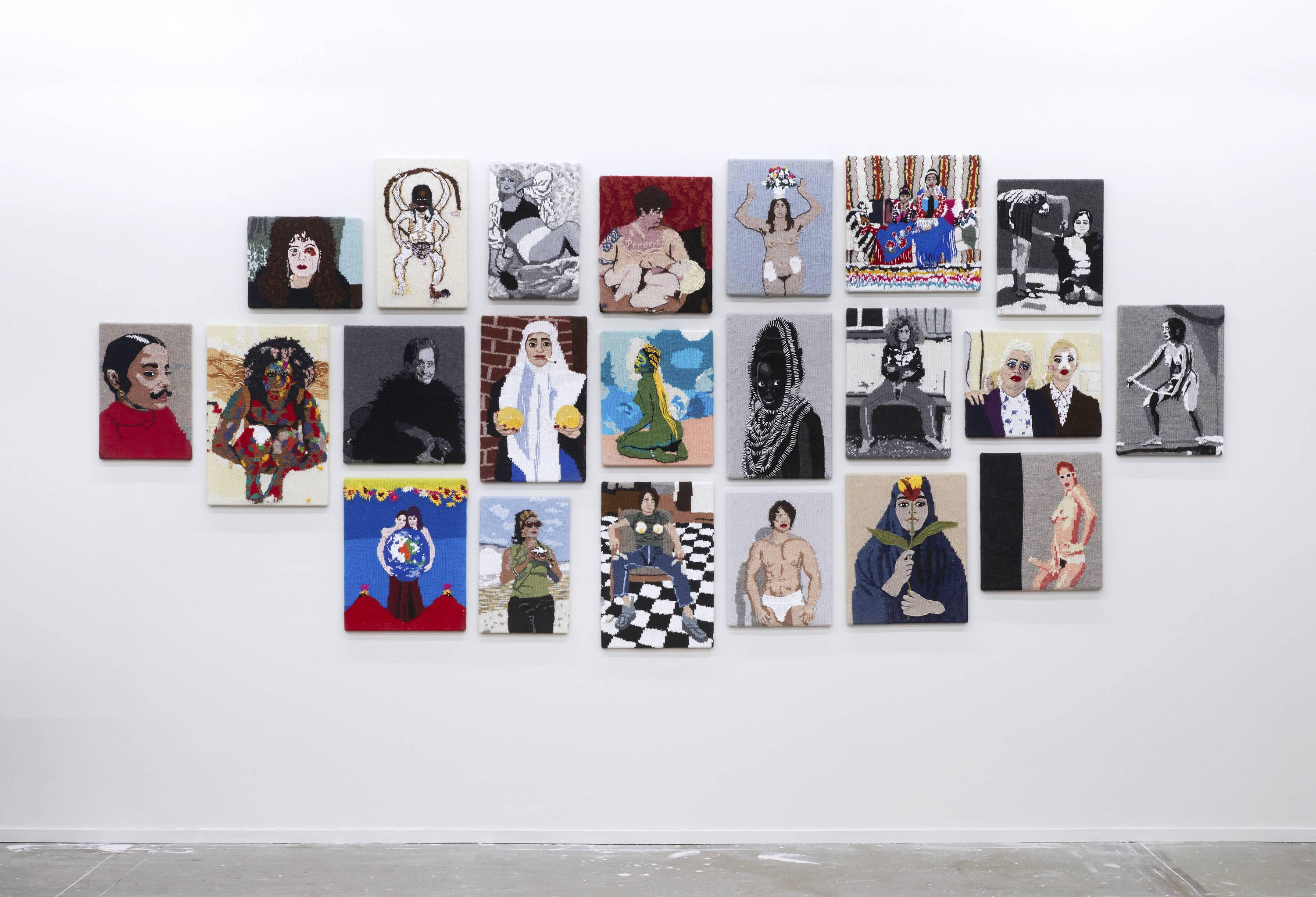 Tell us about where you go to draw inspiration?
I don't go anywhere specific, though traveling has been very inspirational to my practice in the last ten years. Working in Austria, Spain, Japan, China, the US and India has influenced my interest in feminist contexts around the world. My work is mainly inspired by history and the ways women have been imagined and visualized, and visualized themselves throughout history. Thanks to the internet, I can look at art around the world easily, and so am able to look at work across time and place. Exhibitions of my work have been inspired by things including the earliest 'Venus' sculptures of women in Europe; textiles from around the world, Classical and Renaissance painting, feminist literature, feminist art, and myths about women around the world.
Talk to us about the stylistic elements of your work...
The key stylistic/material elements of my work are craft techniques including sewing, hand and machine knitting, embroidery or ceramics. These techniques are deployed to address subjective and cultural ideas about womanhood and feminism, which continue to evolve in me and in the world. My works are slowly and carefully crafted, sometimes over many years. They are minimally/formally presented in ways that elevate craft forms to the status of painting and other 'high art' forms.
What are your self-care musts?
1. Regular exercise, preferably cycling and running – these keep my brain sharp and emotional equilibrium balanced.
2. Family cuddles with my wife Paula, my child Harper and my Bichon Timmy!
3. Manicures (short but shiny) – looking at nice hands while crafting 10 hours a day keeps me feeling nice!
4. Plenty of studio time, even if it means sneaking time making things at home after everyone else has gone to sleep.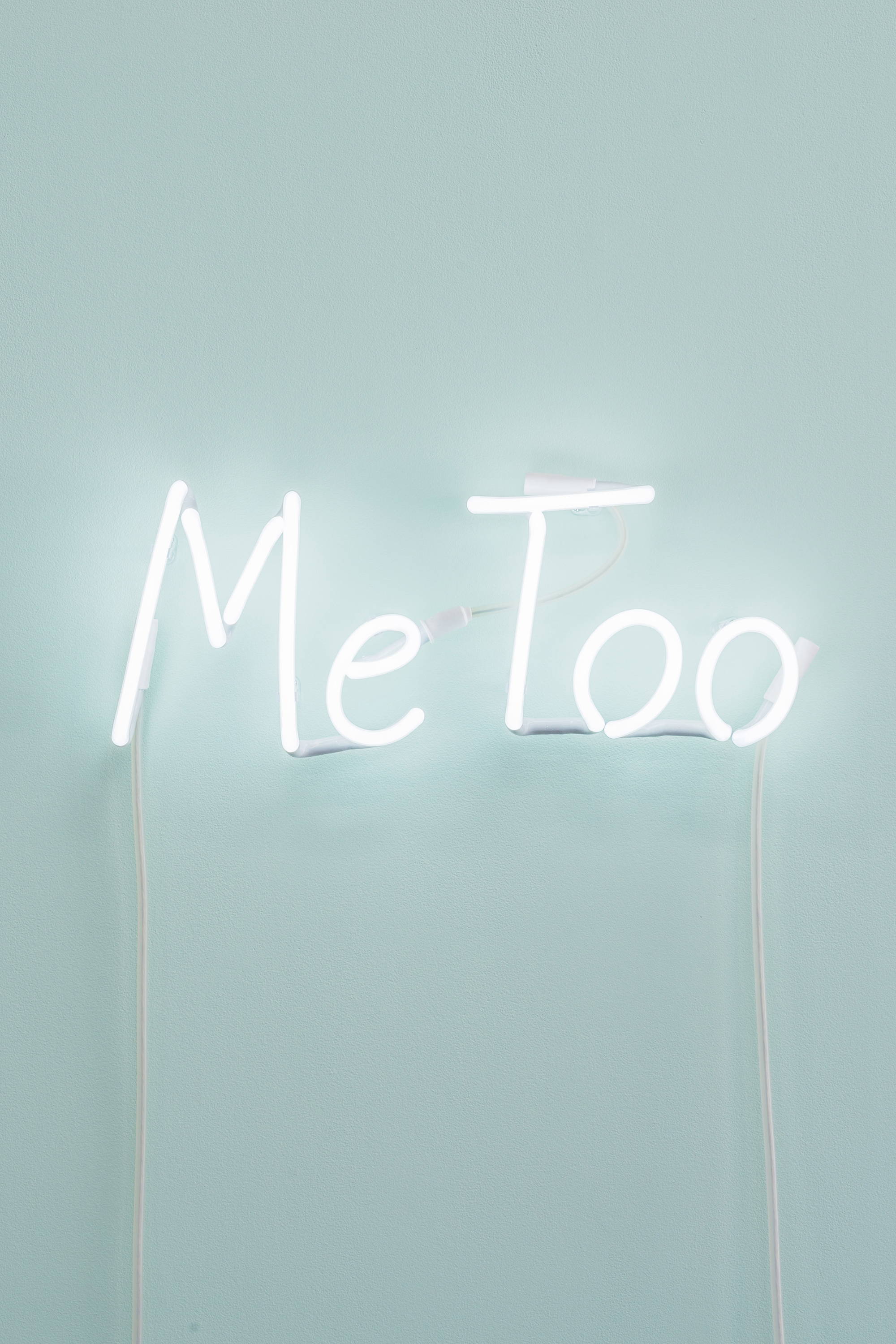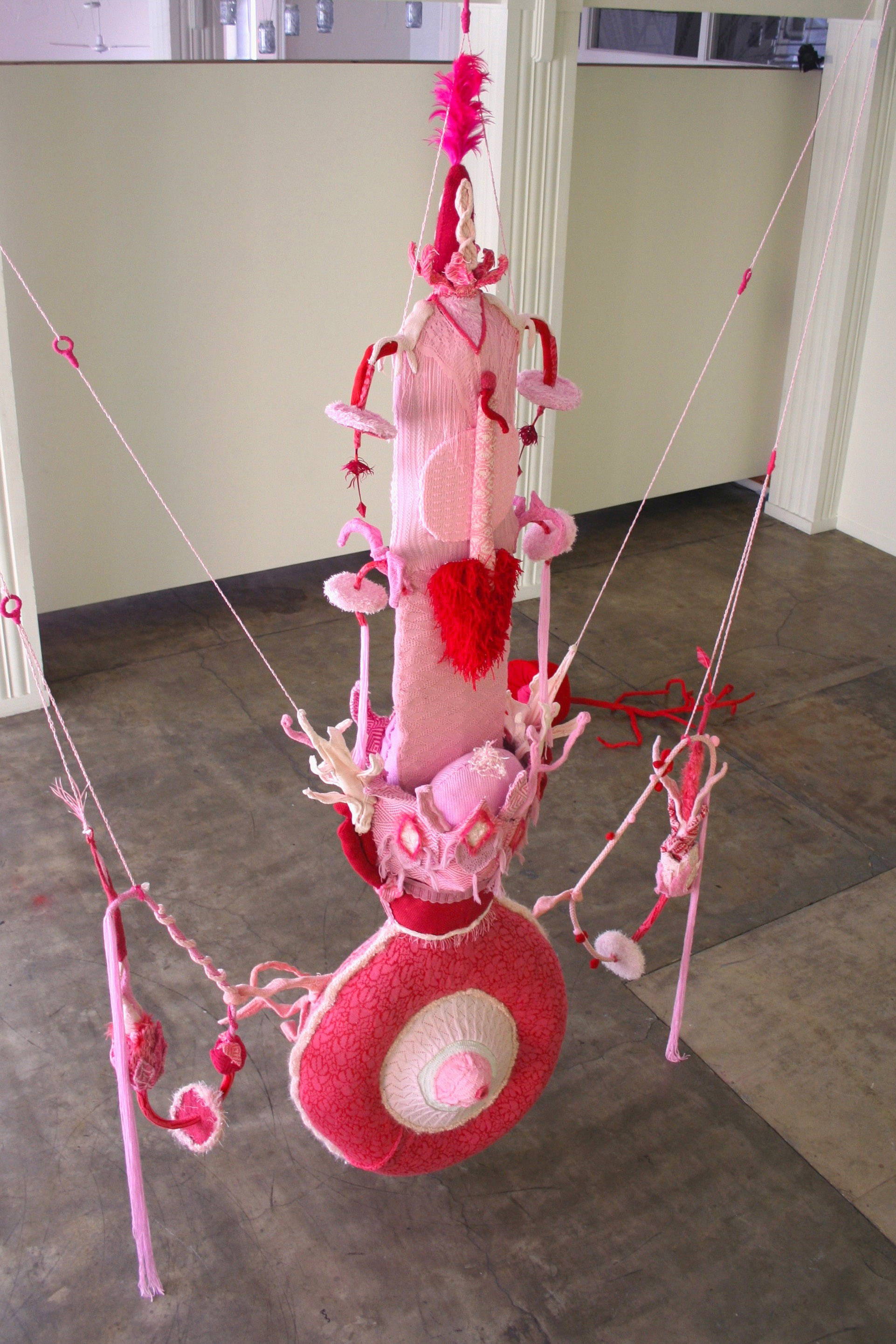 We LOVE your 'How Can I Change' and "Inward Gathering' installations, do you have a current favorite?
My Feminist Fan series of knitted homages to feminist artists around the globe is my favorite series yet. It brought my craft skills to the next level, and deeply expressed my love and admiration for the artists who paved the way for me to be achieving what I do in the world.
Your wish for our world...
For LGBTIQ, racial and gender equality in all aspects of life and society, for Indigenous sovereignty to be properly acknowledged through treaty and deep respect around the world, for asylum seekers to find welcome and security in new lands, and for people to take greater care where the environment is concerned.
What is next for you?
I am currently at Art OMI on a residency in Ghent, New York. I am working on a series of knitted pictures that say ANONYMOUS WAS A WOMAN. Throughout the residency I will repetitively knit this phrase and stretch these knitted pieces over canvas boards. This performance is inspired by Virginia Woolf's questioning of women's ongoing lack of recognition in the canon of art and literary history in A Room of One's Own. This act of knitting the same text again and again for many hours is a way of meditating upon the challenges women still face where equal forms of recognition in the arts and in society are concerned. The investment in the slow labour of craft in this project also speaks to the ongoing hierarchies that between craft forms and 'high' art forms including painting and sculpture.
Thank you so much for sharing your background, experience, and some of the inspiration behind the incredible work that you have created throughout your career! We're so excited to see your Anonymous Was A Woman residency series take shape!