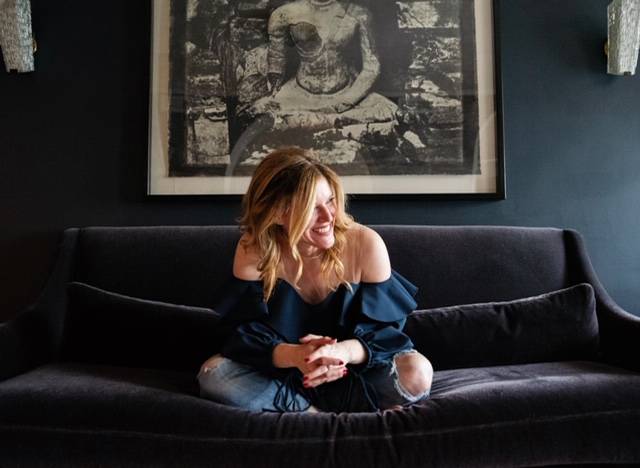 Laura Sage, Co-Founder and CEO of Chill Chicago, talks self-care, travel, meditation, and what's in store for Chill's future.
The path to creating Chill:
My path was unconventional. My background is in finance and philanthropy. I worked in both for about 20 years before starting Chill. I am still very involved in a nonprofit I founded in memory of my mom. The Lynn Sage Foundation raises money for breast cancer researchers earlier in their careers when it's really hard to get funding.
The short version of the Chill story is that I was simultaneously looking for a new career and a place to meditate and decided to combine the two. The longer version involves a lot of planning, pivoting and soul searching. Creating Chill has been a labor of love and an enormously rewarding experience.
Laura's Local Eclectic Picks:
On self-care:
I need to exercise both my mind and body. Meditation is, obviously, essential. If I miss meditating for a day or two I feel more anxious and uncomfortable, it's not pleasant. I also try to exercise, aerobically, daily. I like to walk, run, take yoga classes, use an elliptical. I like all of it and like to mix it up. And, of course, sleep. I used to sacrifice sleep and get only 5-6 hours a night. I also used to get sick frequently. My health has improved a lot since I started sleeping and meditating more.  
On travel, your favorite places:
I love exploring new places and being introduced to unique cultures and people. I also really enjoy a luxury hotel with great service and food. Traveling to a place that provides both + some physical activity is ideal.
I was fortunate to have visited Amangiri in southern Utah recently, and I'm obsessed. The location is otherworldly and neighbors the Navajo Nation which is the largest Native American reservation in the US. The whole experience is magical. The property's architecture stunningly coexists with the region's natural beauty. The pool is literally carved out of the abutting mesas. I adore the property's minimalism and find it completely soothing. Outdoor activities are plentiful, unique and exciting. Think 600 acres of outdoor playgrounds with hiking and mountain climbing.  
The spa was also a highlight and inspiring from a design perspective. When you enter the freestanding building you are greeted by a grand candle arrangement that sets a dramatic tone. The structure is sophisticated and completely organic. The architectural use of water and natural light is breathtaking. My massage treatment began with a sage blessing and ended with me as relaxed as I'd been in months.
Meditation tips for beginners:
Take it slow. One breath at a time. I use the analogy of a marathon. You wouldn't start training for your first marathon by running 26.2 miles on day one. I recommend beginning meditators start with a couple breaths. Literally three to five uninterrupted + long and deep inhales and exhales. Build up to two - and then five - minute intervals. Experiment. Journal your progress and journal your feelings before and after meditating. Figure out what time of day works best for your schedule. Take a group session. Experiment with meditation apps. Find a meditation buddy. Go on a weekend meditation retreat.
A hidden gem in your city:
The Butterfly Haven at the Peggy Notebaert Museum in Lincoln Park. It's a great place to find nature, a smile and some humidity during a Chicago winter.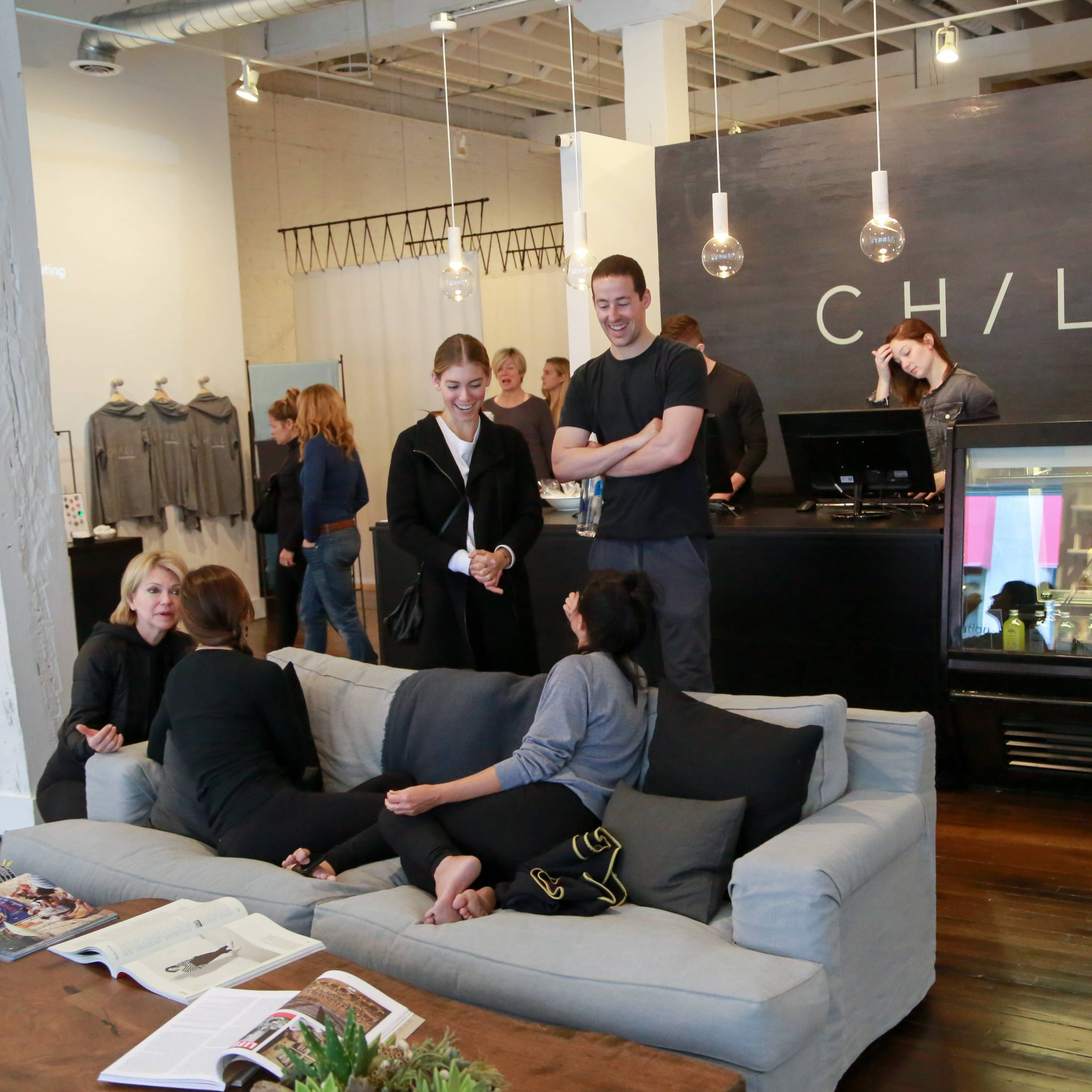 Future plans for Chill:
We have expanded our community via Chill Co, Chill Away, and Chill Ed – these are our corporate, retreat, and educational businesses respectively. We continue to expand our offerings and are exploring ways to bring Chill to people that can't make it to our studio regularly. For instance, we have 2019 retreats planned in downtown Chicago, Michigan and Utah, and we are working on an event in the New York area. We are hoping to expand Chill Ed and Chill Co to areas outside of Chicago soon too.
How we chill... retail therapy ;)