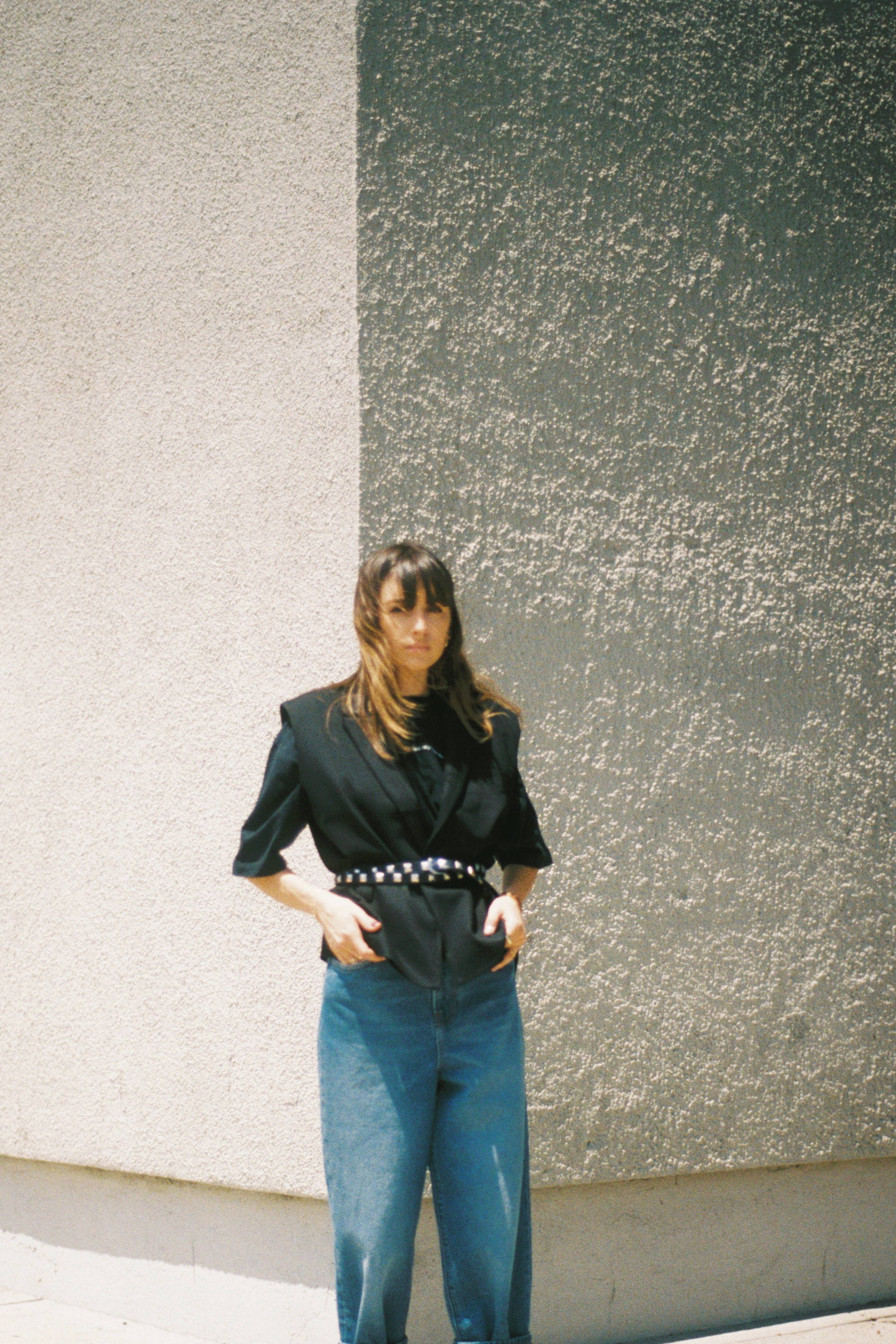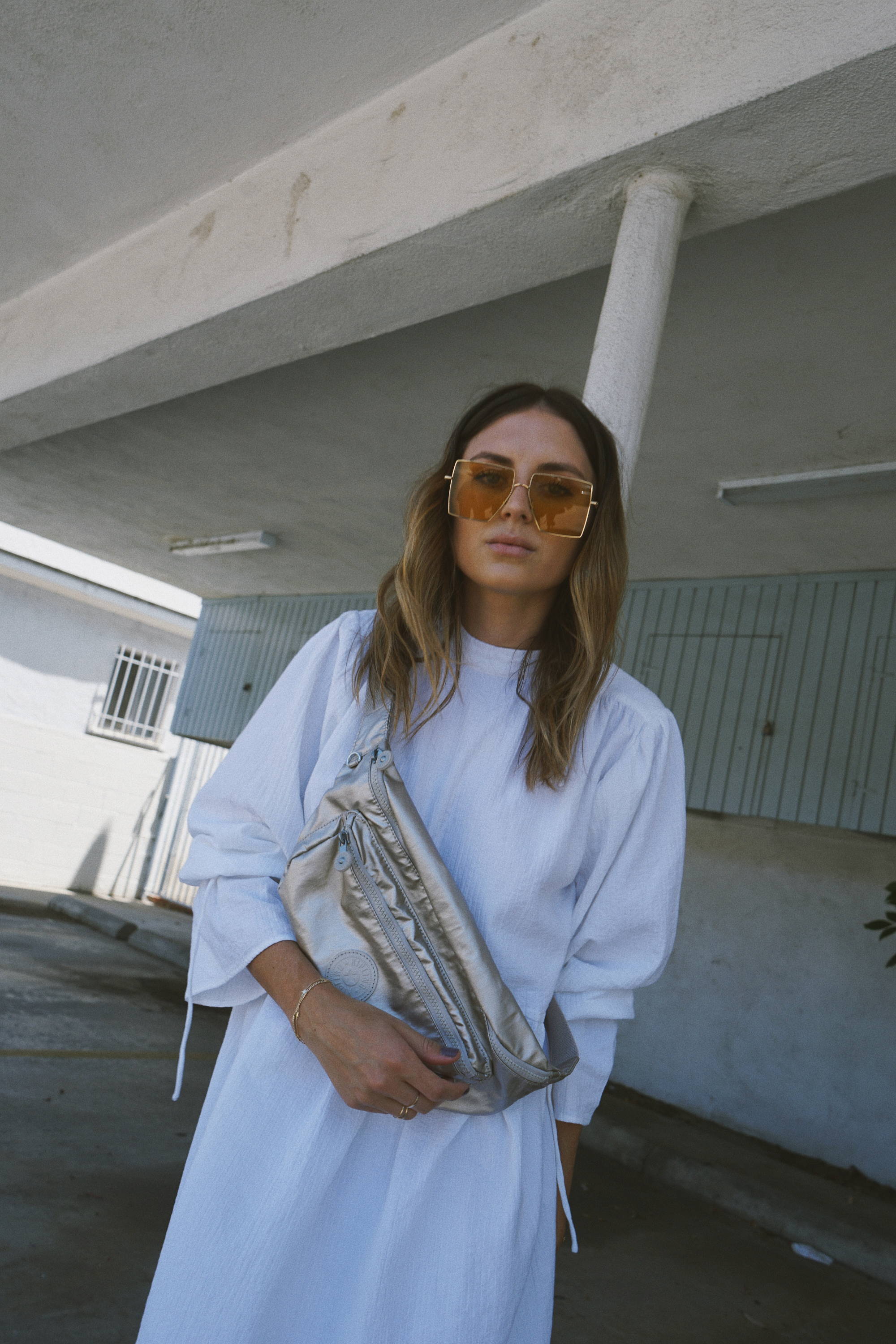 Born and raised in SoCal just outside of Los Angeles, Rachel @aesthetics.anonymous has always known she wanted to work in a creative industry. She spent five years in New York, where she attended the Fashion Institute of Technology as a fashion illustration major, has worked for various fashion designers and stylists, and is now back in LA working as a content creator and style influencer.
Where did you grow up, and what was your first job?
I grew up in Thousand Oaks, a town about 45 minutes north of Los Angeles. My first job was working at the kid's Abercrombie store in the mall lol.
Where do you go to draw inspiration?
I find inspiration mainly from so many amazing art, architecture, design and fashion Instagram accounts, as well as friends and people I see in real life. Especially when I lived in New York City and when I visit, the creative style expression you see on the streets is endless!
What are your favorite things right now?
I have been vegan for three years, and Matthew Kenney's plant based restaurants are some of my favorites! Double Zero is probably the pizza I've had. I always go to the NYC location whenever I am visiting, and they just opened one in Venice in LA, I am very exited about that. Try the truffle pizza!
I don't do tons of shopping, to be honest, because I am gifted by brands quite often for my job it feels a bit excessive and wasteful to buy things on top of that. When I do shop, I love to hunt for vintage/pre-owned designer pieces. The RealReal is my go-to, I've found so many amazing shoes/bags/jewelry on their site!
Interior design and decor is one of my biggest obsessions, and Pop-Up home is an amazing source of vintage furniture/art and inspiration! Tricia sources the coolest pieces and curates a truly unique shop. I definitely recommend stopping by her warehouse in LA if you are on the hunt for special pieces for your home.
I have tons of favorite brands, but one that constantly gets it right is Nanushka. Their pieces are both cool and wearable, and my favorite thing is their vegan leather pieces, which are not too common in high end brands! I love that they don't use real leather, and their faux leather feels even softer and more luxe than the real thing. Going animal-free is one of my big wishes for the fashion industry. I love that such an impactful, up-and-coming brand is doing this.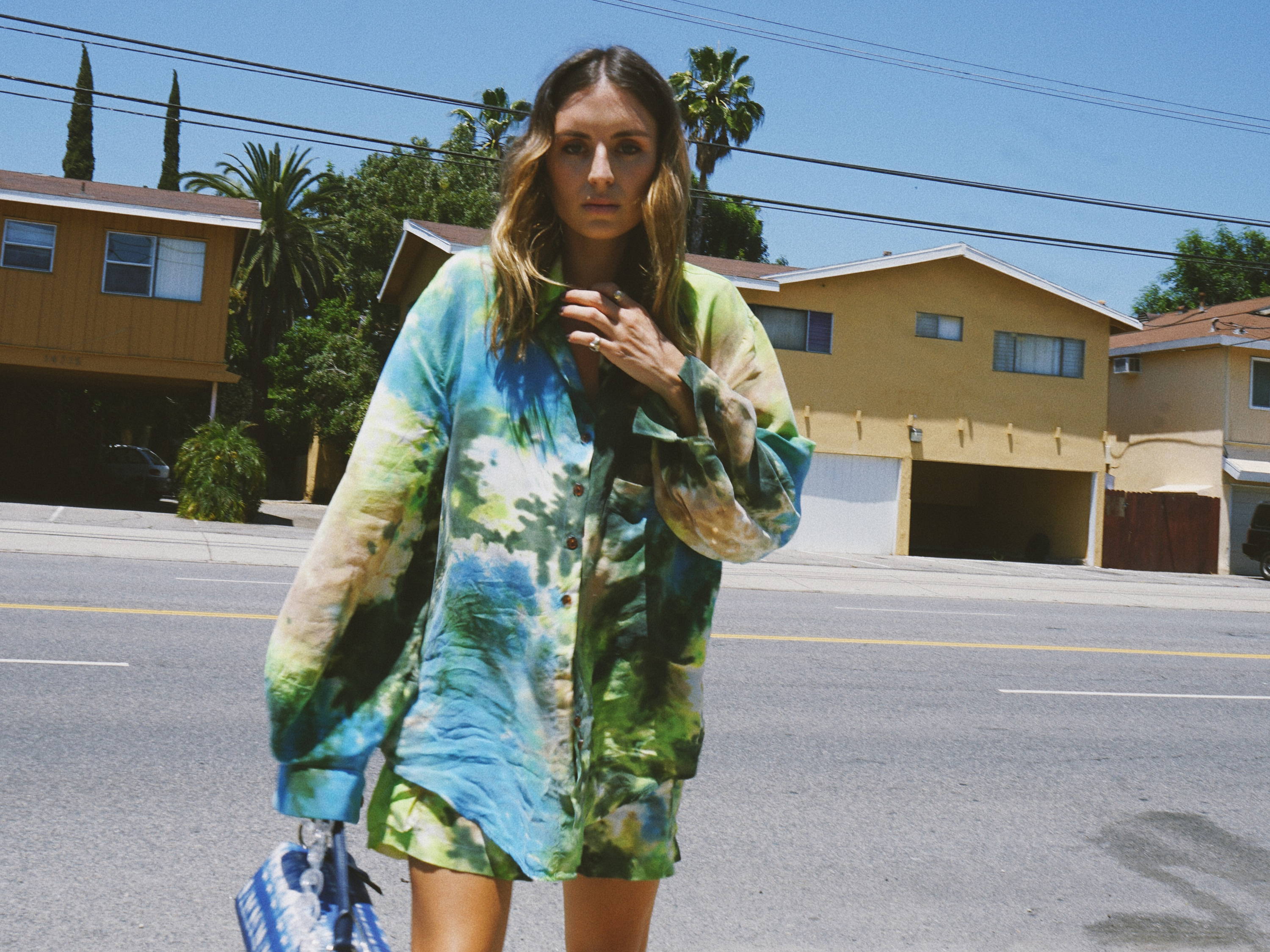 Where are your favorite places to travel?
I love Mexico for an easy trip from LA, but my favorite place I've been so far is Spain. I went to Barcelona and Mallorca, and the vibe there was so dreamy. The beaches were amazing, and hotel Son Mas on Mallorca was incredible, I am dying to go back and stay there again!

Tell us about your personal style. Do you have any style icons?
I don't really feel like I dress like a certain city or style, I kind of just wear what I feel like haha. Some of my top style icons are Maria Bernad and Courtney Trop (@AlwaysJudging). I am obsessed with everything they wear, and love the fact that they don't follow any sort of rules, they just dress very creatively.

Do you have a favorite hidden gem in your hometown?
My hometown is very suburban and doesn't have tons to do, but about 25 minutes away from where I grew up, on Main Street in Ventura, there are some killer thrift stores! It's where I go whenever I feel the urge to do a big vintage haul. The selection is great and the prices are so low!

What do you have in store for the future?
I'm kind of just figuring it out as I go! I love being in a creative industry, so that will likely never change, but I'm very open to whatever that might be! I love fashion, but I think interior design is my true love, so that might definitely be in my future at some point :)
Thanks Rachel! Back to shopping, here are some sparkly jewels to inspire the hazy SoCal vintage vibes!