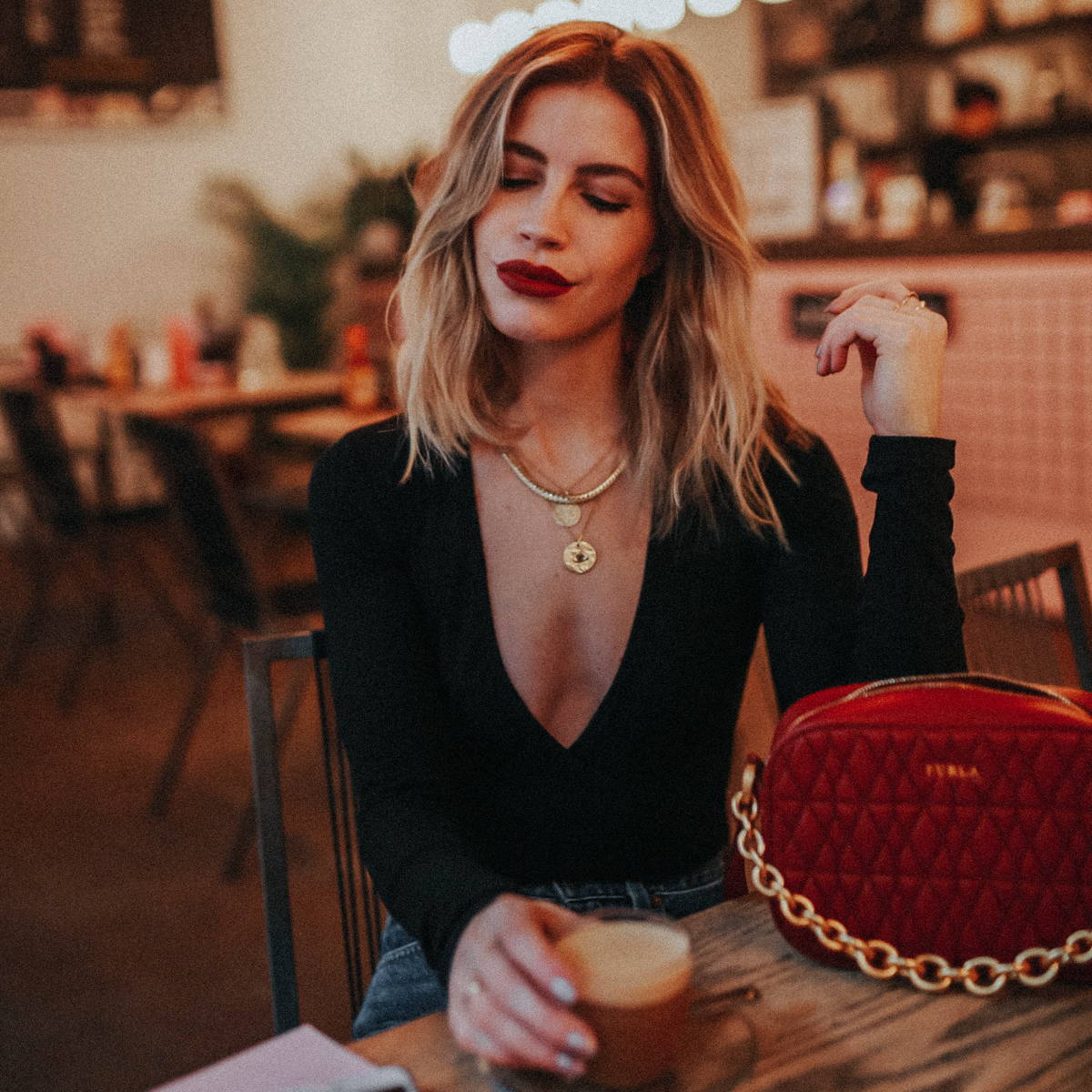 Em of @thelipstickfever is creator of fashion and beauty blog, The Lipstick Fever. Starting out in NYC, she has since moved to London, taking her brand across the pond. An avid foodie, coffee, and cocktail connoisseur, she is now having a blast traveling all over Europe.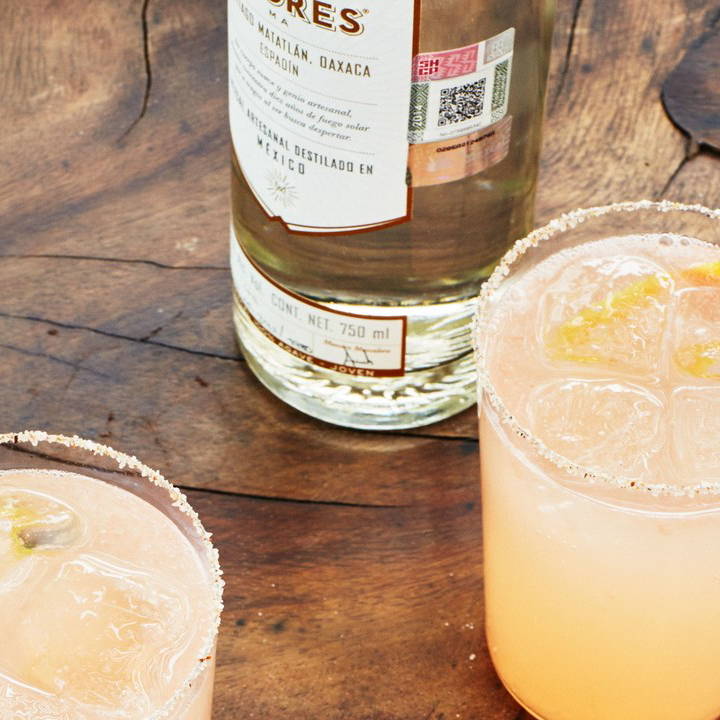 Mezcal Paloma Recipe:
1/4 cup fine sea salt, small grapefruit wedge, 2 oz mezcal or silver tequila, 1 oz fresh grapefruit juice, 6 oz grapefruit soda. Rub the rim of a highball glass with the grapefruit wedge, then dip into salt mixture, pushing through to evenly coating the rim. Fill glass with ice and pour in mezcal, grapefruit juice, then soda. Garnish with grapefruit twist. (Recipe and cocktail photo: Bon Appetit.)
Best Drink Spot: The Blind Pig in Soho, London. The Ambience is exactly what you're looking for in a cool speakeasy. Their cocktails are inventive but not over the top.
Top Trend of the Moment:  Anything 90's! Retro track pants, hair clips, dad sneakers. I'm loving it ALL.
Favorite Travel Destination: Santorini. I'm still thinking about my trip last June. Between the dreamy landscape, amazing food, and sunsets, it literally has it all. No wonder it's a top honeymoon destination - currently in the midst of booking my trip back.
Hidden Gem in Your City:  An Aussie cafe called Lantana. I dream about their breakfast. It's down an alleyway near Charlotte St. in London which is very well known. Casual and cool, you can show up in your gym clothes and just be super comfy.
Now back to shopping...