As young children, we all aspire to live creatively. Yet as we grow older, many of us will compromise that desire for what we perceive to be practicality, a word our parents taught us to be synonymous with stability.
Marleigh Culver, on the other hand, always prioritized her craft first. Fueled by a love for making, she has not only been able to produce work independently, but for the past four years, as a designer to Richmond-based fashion brand, Need Supply Co. Now, she's tackling the next step in her career with a major move to New York City. Whatever her next project may be, we have no doubt she'll bring the same fearlessness that's brought her to this point.
When did you first start making art?
My parents raised me in a creative environment where they were making things or fixing stuff in the house and taking me and my brother to museums. I started really to make work in high school at a gifted arts school and I've been making the same type of work since then. The medium has changed from hands-on materials to now digital work for flexibility and production's sake.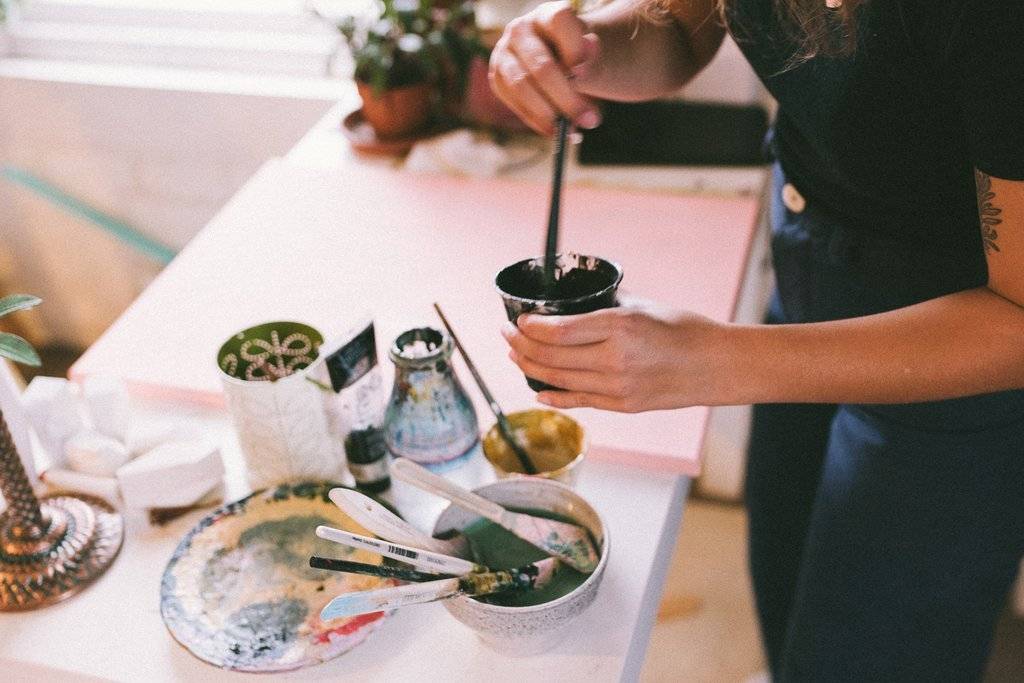 You have a very distinctive and recognizable style. How do you think your visual identity has progressed over the years?
Luckily, I've been making similar work since I was about 16. My visual identity has become more refined and closer to the visual reflection of myself and interests. It's gone from maybe more messy to really centering in on certain color palettes and shapes and line quality.
Who are your largest influences within the art realm
I have to say a lot of current designers and artists are really inspiring me. It's fun to keep up with everyone online and see how hard they work and how involved they are in making art their life. My favorites have always been abstract and hard edge painters. Sometimes I think about replicating at life outside of being online to gain more concentration in my work.
What inspires you outside of art?
All the things! I like to stay busy doing fun stuff. I love listening to music or hanging out at a nicely designed restaurant or hotel with friends drinking wine. Walking outside is really nice to see shapes and colors to be inspired by. A lot of scenes I see in real life I like to abstract into my work.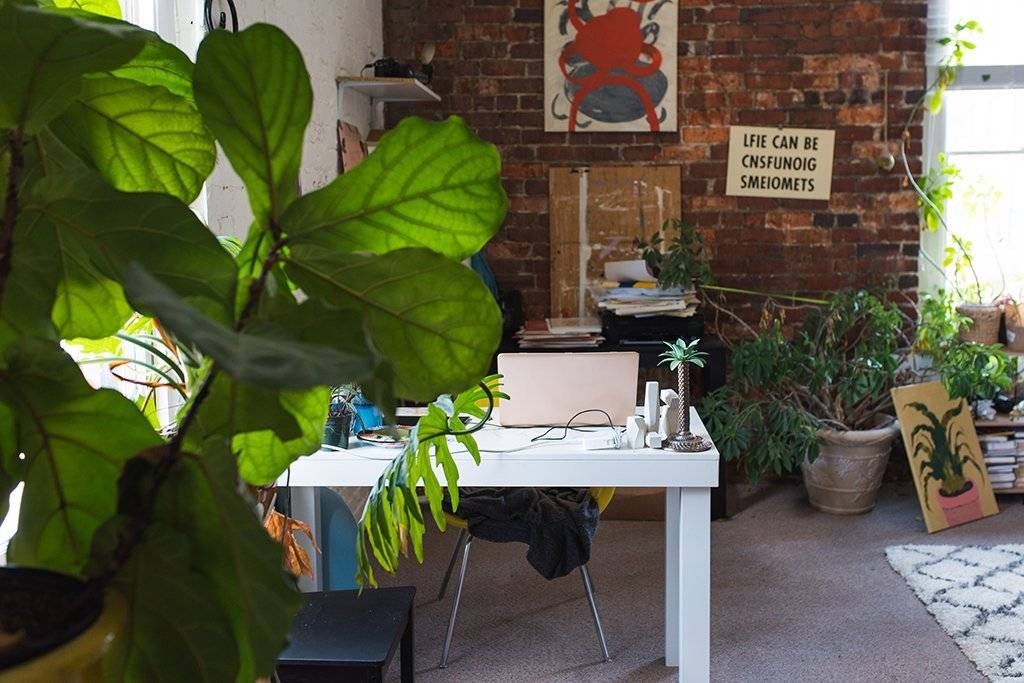 How do you think social media has affected the public's perception of art?
I think social media is generally a positive influence when used right. It's really cool to learn about current artists and see older ones be posted as inspiration. I already have a large knowledge of a lot of popular artists before Instagram blew them up, so it keeps me researching on my own outside of social media.
I also feel like it's too easy to be influenced by art and artists and trends, and that makes people not really think outside of it. I see people pulling from artists, recreating pieces or copying other people and it bums me out. Authenticity is extremely important to me. I would hate to not be my own person and have my work be like everyone else's. I think it's also easy to lose the value of things when you're just looking at it on a phone all day. I use the internet as a tool, but nothing will ever match an in-person experience.
The reality for many artists is that their passion isn't their full-time job. What is your advice to staying motivated enough to tackle your ideas and dreams on a daily basis?
Work full-time at something that you're good at and keep learning at and then go home and do what you want. This has to become a habit. My senior year of college I worked jobs, went to school, and did freelance every day of the week. No days off. It seems exhausting, but if you do what you love it will pay off and become routine. Just make sure to take care of yourself, take breaks, and hang out with friends. That's important for me so I can come back stronger in my work and feel refreshed.
Marleigh's Top 10:
Braulio Amado - He's my favorite designer whom I feel pretty connected to visually right now.

Do You Need My Love by Weyes Blood - My favorite song of this year. I'm a romantic and love finding female artists who sound very unique.

Milk Makeup - I'm obsessed right now. Their packaging is so cute, too.

Margiela Boots - I just got my first pair (and with a discount mind you) as a gift to myself for working at Need Supply for the last four years. They are heaven and I don't ever need another pair of shoes in my life.

Réalisation Par - I'm obsessed with this navy, pansy print silk crepe dress. I just throw on sneakers and I'm ready to go out.

A good rosé - It's the only thing that doesn't give me a hangover.

Sqirl Pesto Bowls - I really love to cook even though I'm not a pro at it yet. These bowls have been an easy and fun go-to.

Clueless - My favorite movie. It's so clever and sweet. I know all the words and it brings me up when I'm feeling bummed out.

Yoga - It helps my headspace as well as strengthening me physically. If you find the right studio and teachers, you can feel yourself change for the better.

Museums - It's my favorite thing to do when trying to get to know someone.
Photos: Ethan Hickerson