While Milou Neelen was always actively creative, studying graphic design and fashion styling, it never dawned on her to become an illustrator. In fact, for someone who has now had their work featured in publications such as Elle and L'Officiel, the artist's career path progressed quite organically.
Whether tackling exciting artistic endeavors or exploring the neighboring beaches of her newfound home in Bali, one thing's for certain - her dreams are only getting bigger every day.
Tell me a bit about your career path. How did you come to be an illustrator?
I started painting years ago during one Christmas where I had no money for gifts. I still wanted to give my family something special, so I made everyone a painting. They actually turned out pretty nice for a first try, so I showed them to my boss at the cafe where I was working and he let me hang some of my work there. One day a girl dropped by and asked me if I would be interested in doing an exhibition! After painting for a while and doing multiple exhibitions, I got a phone call from ELLE magazine asking if they could use one of paintings as an illustration with one of their articles, and that's where the whole illustrating part began.
What inspires your work?
Anything that sticks in my mind for a while. This can be a colour combination, a city, a material like gold leaf, a fashion trend from a certain time, or with my latest print series 'Love Peace and Magique,' it was two girls who brought their Hotel Magique greeting cards to the New York Women's March, which I think was so special. With all that's been going on lately world wide, everybody can use a little extra love, peace, and magic.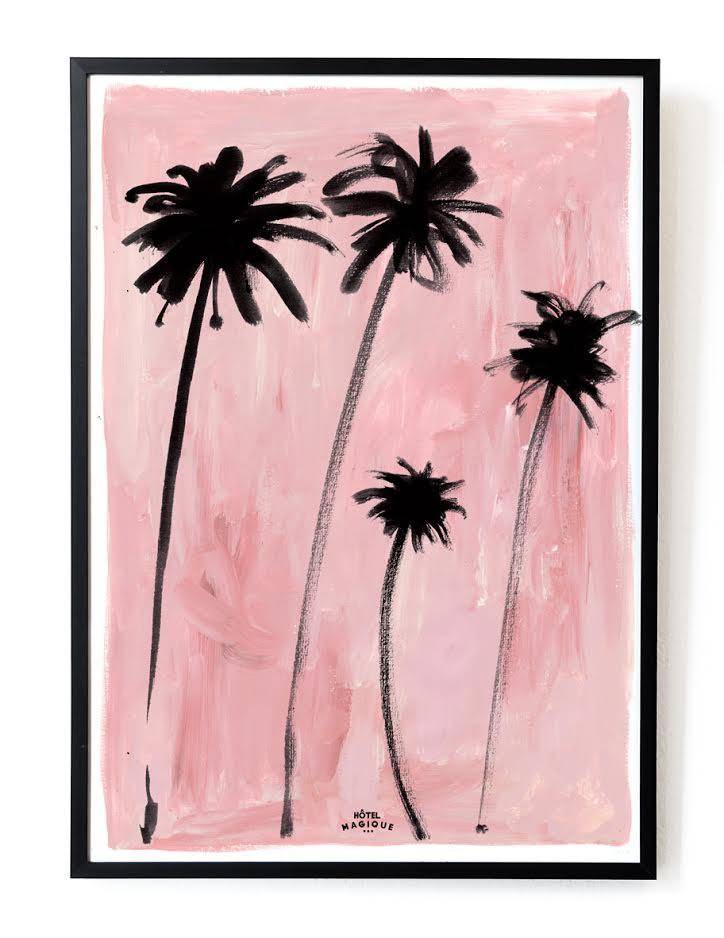 What artists do you admire, and what do you specifically admire about them?
Andy Warhol, Sonia Delauney, and Kelly Wearstler to name a few. Andy Warhol for his unique way of thinking, Sonia Delauney for her unique pattern designs, and Kelly Wearstler for her bold but chic interiors, patterns, and products.
What has your favorite project been to date and what did you love most about it?
I truly love every assignment I've ever done, but Love Stories Intimates is one of my favorite projects. I've been working with them since they started. From the logo design to prints for the collections, the owner Marloes Hoedeman is a super inspiring and crazy creative woman to work with, and she's open for anything. Another one I am crazy proud of is the product series in collaboration with Sissy Boy Homeland! My first time designing interior products; a series of pillows, a rug, bedding, wallpaper, and more by the name of 'Desert Chic' which launches in a few weeks.
What piece of advice do you have for other freelance artists?
Start off with some savings. This makes you have the freedom to focus only on assignments you really want to do, instead of taking on any project just because you need the money. Communication is key! Just because you assume certain things may not mean your client assumes the same.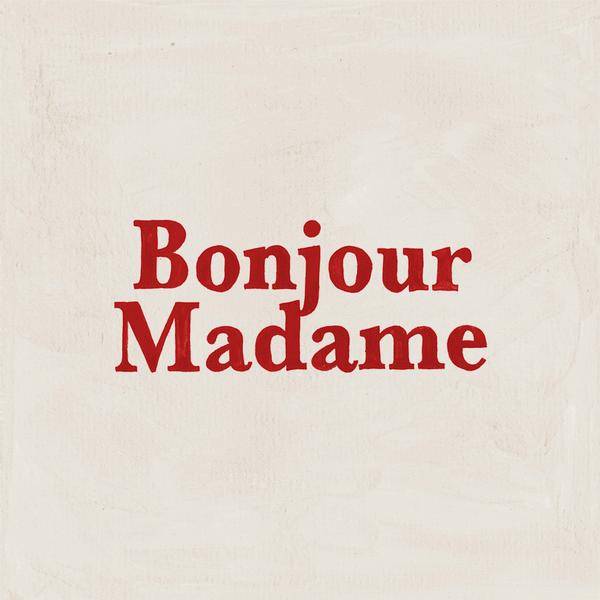 Milou's Top 10:
NUXE Huile Prodigieuse - The best body oil there is. I use the one with the tiny sparkle in summer.

Moroccanoil Curl Defining Cream - I have thick, slightly curly hair which poofs easily. This cream is perfect and smells delish.

Love Stories Intimates - I love to mix and match all the prints, laces, and colors.

India Ink - My ink of choice when drawing, and you can get it anywhere.

All books from Samuel Bjork - Right now I'm reading I'm Traveling Alone. I love thrillers.

Yogi Tea Detox Tea - One of the few things on the list for friends to bring whenever they come over. Has a bit of a chai taste, so good.

Lazy Mornings and Run to the Sun by Croqett - On repeat, not because they are by my favorite human, but perfect to work with, work out to, or have on in the background, whenever.

Han Kjobenhavn Sunglasses - I keep the black and white spotted pair from the Wolfgang series in my purse every day.

Kiehl's Since 1851 Rosa Arctica Lightweight Cream - I use this twice a day, love it.

Dogs - I got my dog Laika three years ago from Ibiza. A whole new world filled with love, cuddles, and long walks to clear your head entered my life!
Photos: Iris Dorine Westra