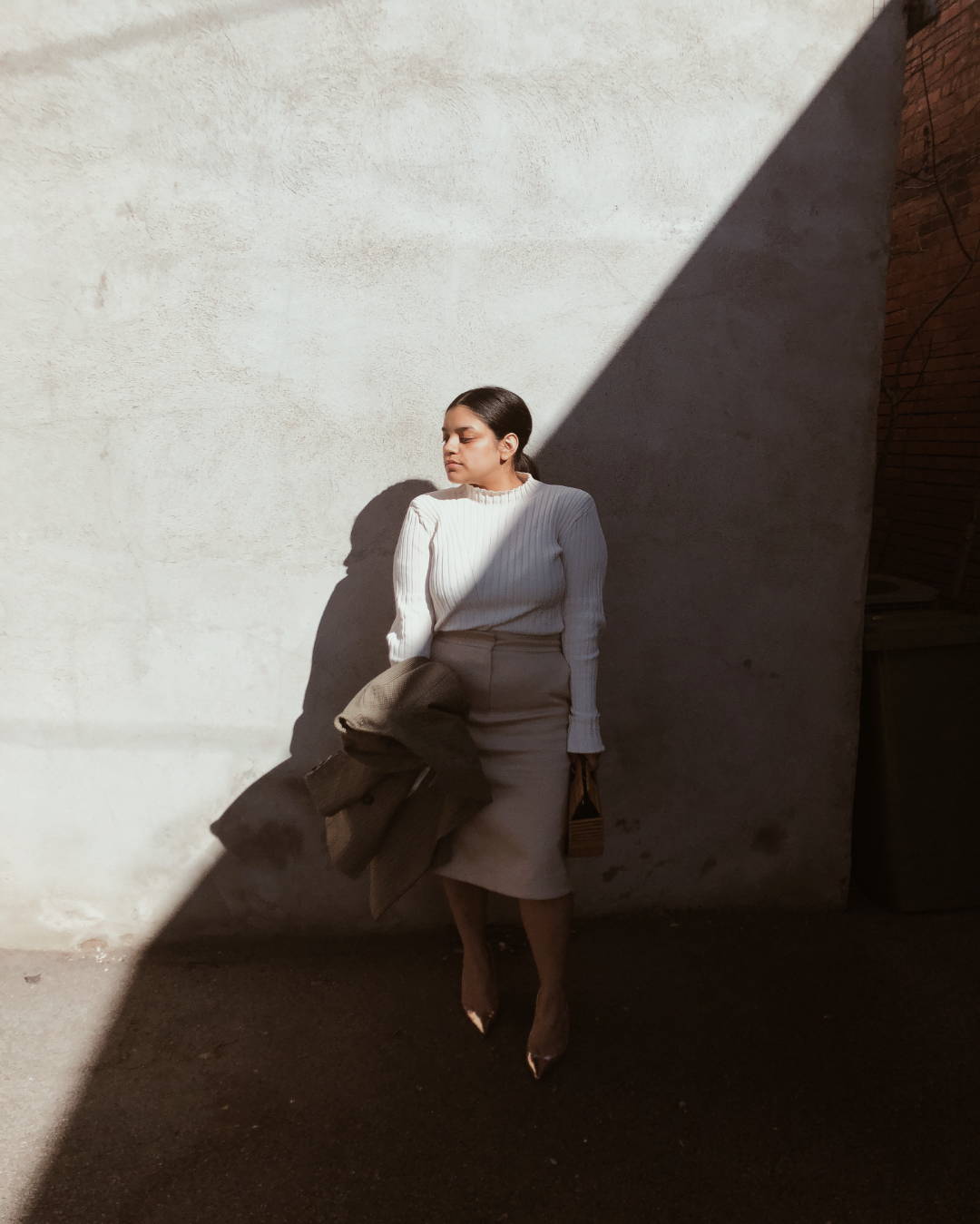 Born in Ontario, Canada, Jazmin is a new fashion influencer on Instagram. With her unique style, she finds inspiration wherever she goes and does so with a cup of coffee in her hand. She enjoys photographing and sharing her inspiration on instagram through people, buildings, shops and even herself. A hobby she has is finding new coffee spots with her best friends, and indulging in a good cup of coffee while having some wonderful girl chat. However, her absolutely newest favorite thing to do is taking care of her newborn baby, who is also learning the joy of lounging in a café.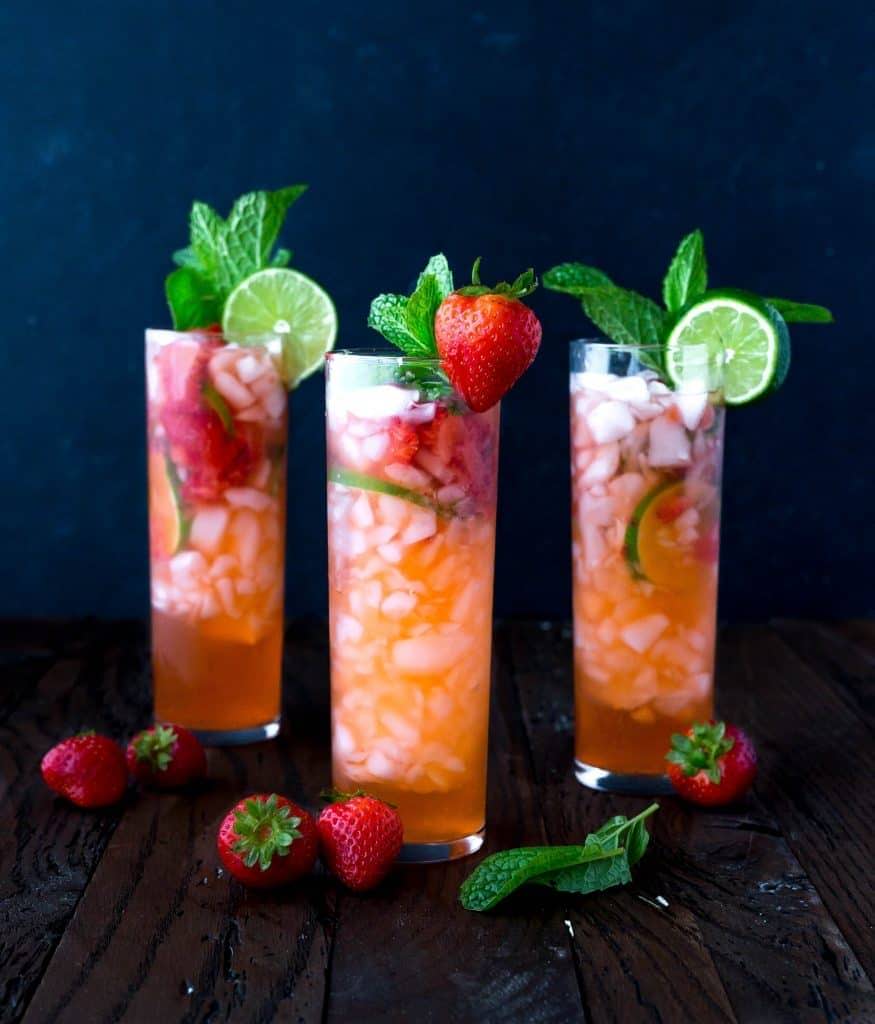 Strawberry Lime Mojito Mocktail
12-14 Strawberries (stems removed), 8-12 mint leaves, 2 3/4 cups Sprite, 1/8 cup fresh lime juice, extra Mint leaves & Lime slices to garnish
Start by muddling the strawberries and mint leaves in a pitcher to extract the juices. Next, add the lime juice and Sprite to the pitcher and stir. Add enough crushed ice to fill your serving glasses 3/4 full. Pour the virgin mojito mixture over the ice. Garnish with fresh mint and lime slices.
Best Drink: My favorite drink is a hot Green Tea Matcha with a shot of hazelnut, my favorite is from Aroma Espresso. Mmm
Top Trend: Top trend for SS19 would have to be strappy heel. Currently, they are everywhere and you can find them at many different price points. The most popular ones are from The Row and Zara. This season you will be seeing them all over Instagram (like on my Instagram)!
Favorite Travel Destination: My favorite travel destination would be between London and NYC. As you can tell I'm a city girl, I love the diversity and culture. But also, let's not forget the fashion, cafe shops and the history. The city is full of muses.
Hidden Gems in My City: Being close to Niagara Falls, there are so many hidden gems including waterfalls, vineyards and gardens. There are so many beautiful places to photograph or to be photographed, but also quiet places to get away from the crazy city life.
Thanks for sharing some of your faves with us, Jazmin! We love Jazmin's bold, but minimalist vibe, and we think it goes really well with our favorite pearly jewels!