To our friends with April birthdays, we're so sorry you might not be celebrating your birthday the way you would like. Fortunately, we have something that will cheer you up, diamonds! The diamond is the April birthstone, so we're slightly envious of our Aries and Taurus friends.
Diamonds are believed to bring the wearer with abundance and clarity, or you can wear them simply because they're GORGEOUS! As you may or may not know we have quite the selection of jewelry but we've selected our favorite and affordable diamond jewelry for you. It was not an easy task because of all the stunning options but keep scrolling to see our list of April birthstone jewelry every girl needs.

In case no one has told you this recently, you're a star! So this chunky beauty is perfect for you. This cosmic Carrie Elizabeth design features five single cut white diamonds set in 14K gold vermeil with a sterling silver base.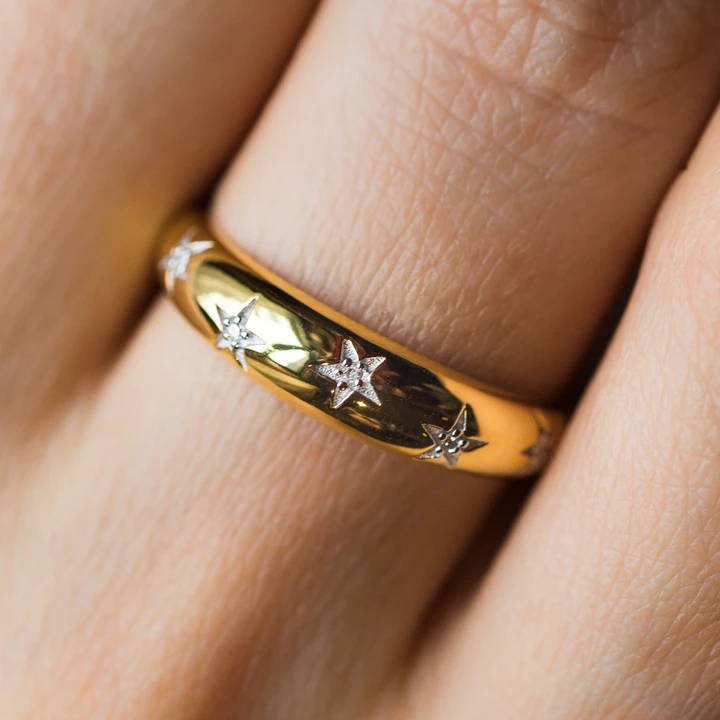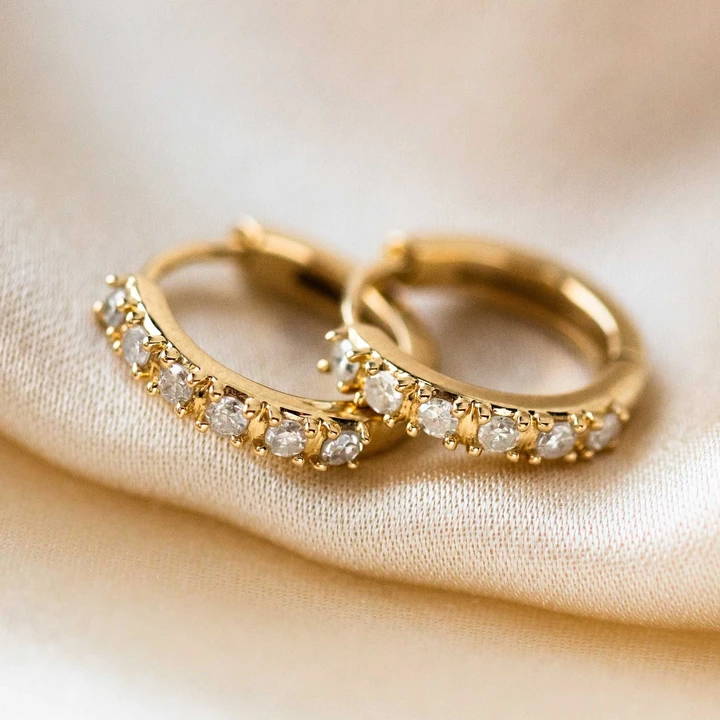 Of course, we had to include one of the bestsellers in our Family Gold collection. These delightful huggie earrings feature 6 diamonds set in 10k solid gold. They're currently on pre-order, so be sure to snag these so you'll have a sparkly present to look forward to in the summer.
We have decided this is the ultimate stacking band and you definitely need it. This alluring diamond band features an array of natural baguette cut diamonds channel set in a 14K gold vermeil.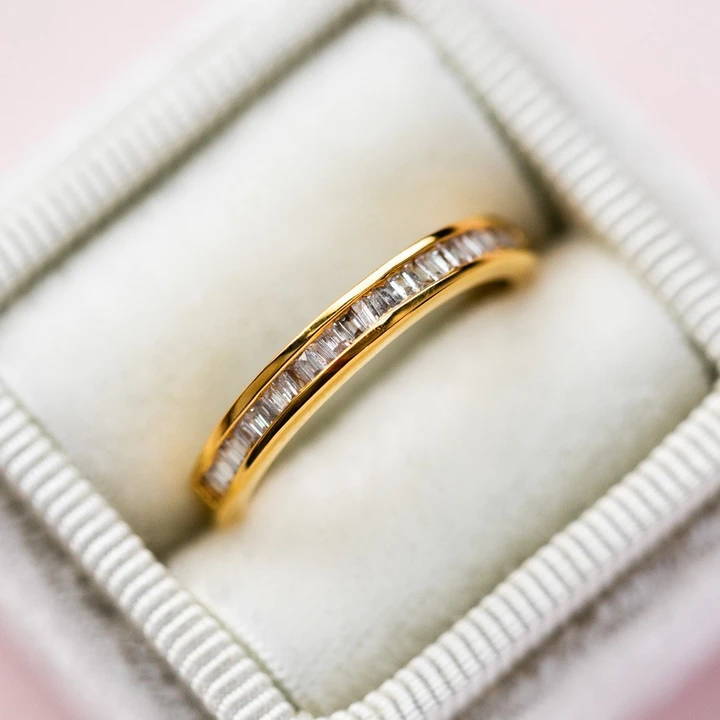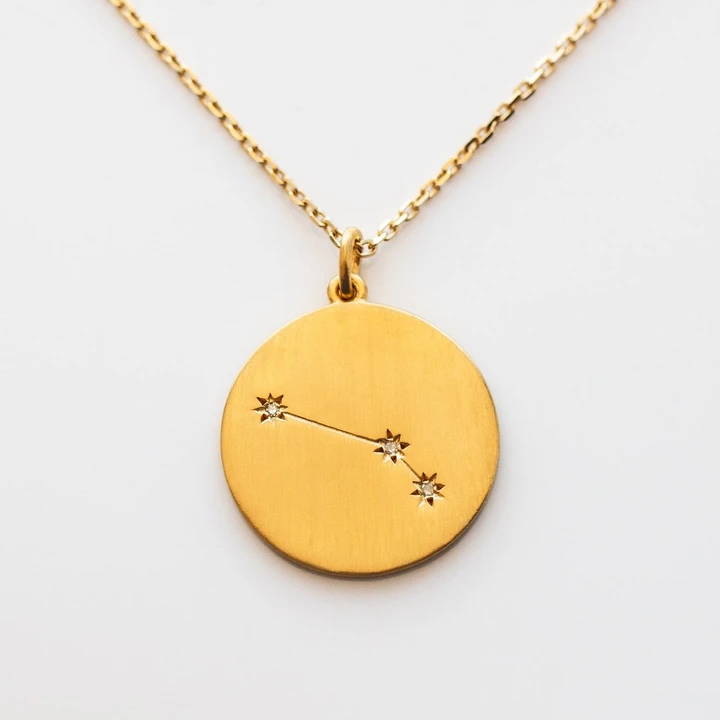 Diamonds and a constellation, this necklace is perfect for the celestial fans! We only have a few of these charming necklaces so snag one before their gone.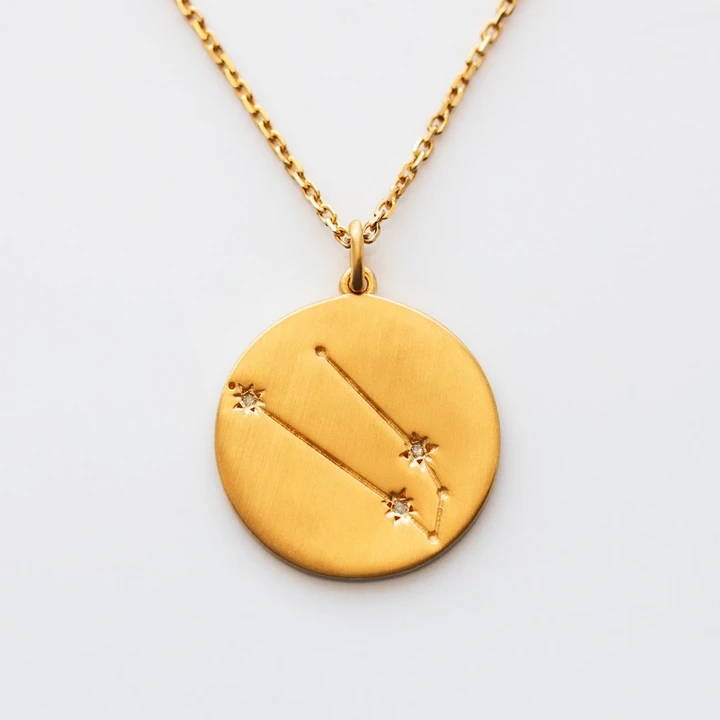 This exquisite ring by Liesel Love features five white diamonds and five black diamonds pave set in a solid 14K solid gold band.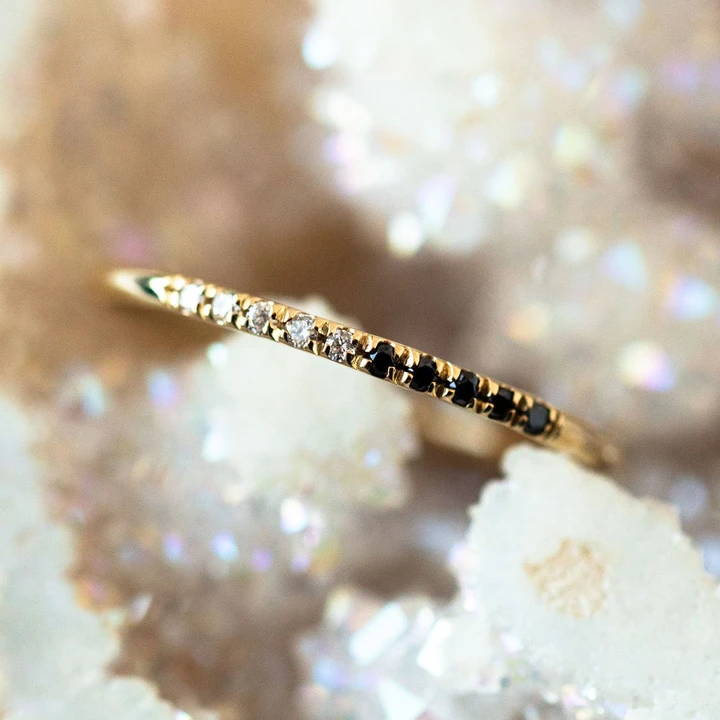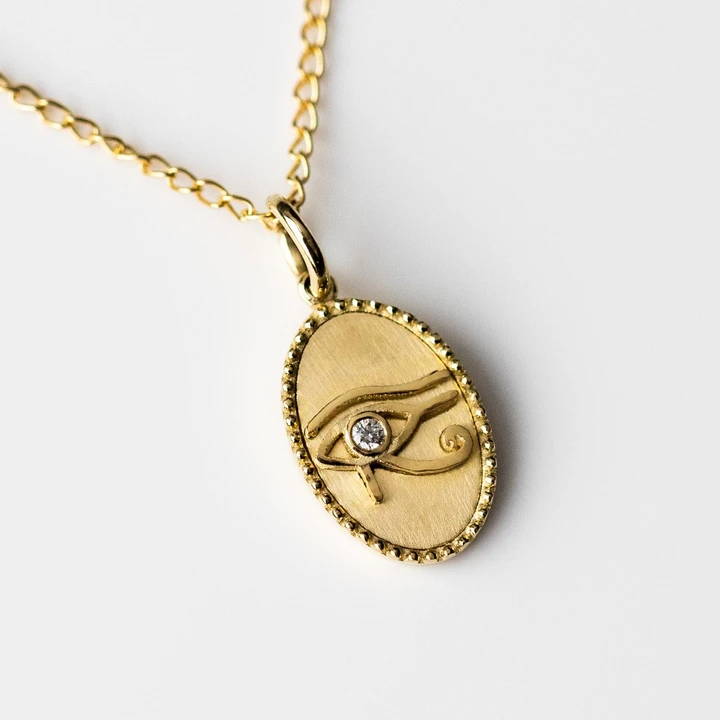 Protection, intuition, and good health...what more could we want right now? The stunning Eye of Horus necklace by Zahava features a white diamond set in 10K solid gold.
Check out more of our April Birthstone pieces here.