We have all of the warm gold jewelry to keep you toasty. Winter whites ahead.
Don't let a pesky little groundhog give you false hope. Pile on the jewelry and brave on - spring is on the horizon!
These stunning bands from Carrie Elizabeth are perfect for stacking, wear several to keep those digits warm.
Our exclusive "We're All Made of Stars" Zodiac Coin Ring is hot hot hot! These shining little constellation clusters will get you through the end of winter slump.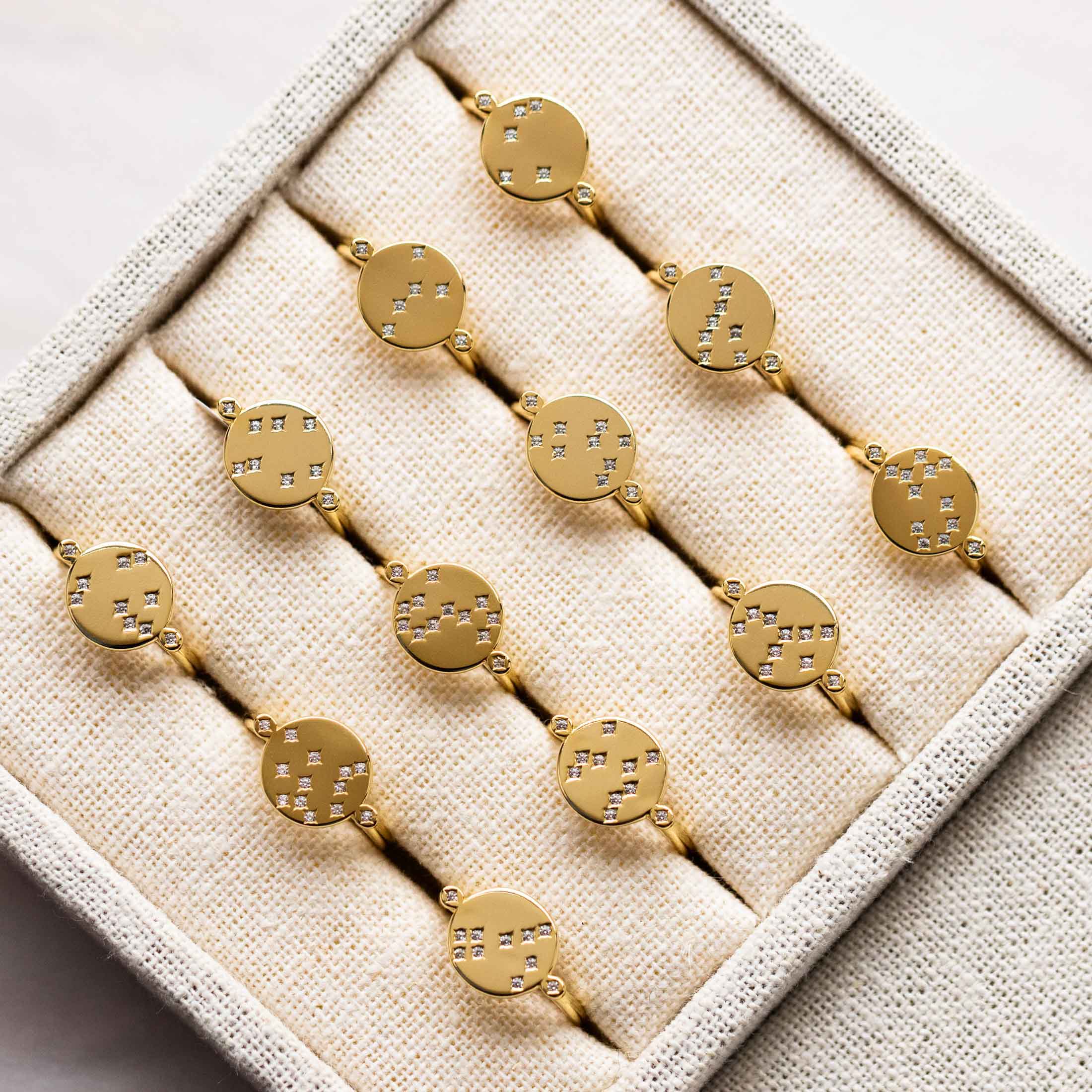 Spark some heat with simple elegant layering with white diamond and CZ accents in warm yellow gold.
Brace yourself.
It's almost over. Warm weather is just around the river-bend - and the newest Girls Crew drop will have you itching to show some wrist.