There are ten lovely digits connected to your hands, and we have the perfect rings to suit them all.
We love a good ring stack. Especially worn with unexpected rings on unexpected fingers. Give the ole' "ring finger" a break and adorn those other nine fingers and thumbs for a much needed change.
Pointer Finger
The pointer fingers tend to be quite thick in the middle for most people. So a slim or flat band is always a good choice ring for more comfortable wear on the first finger.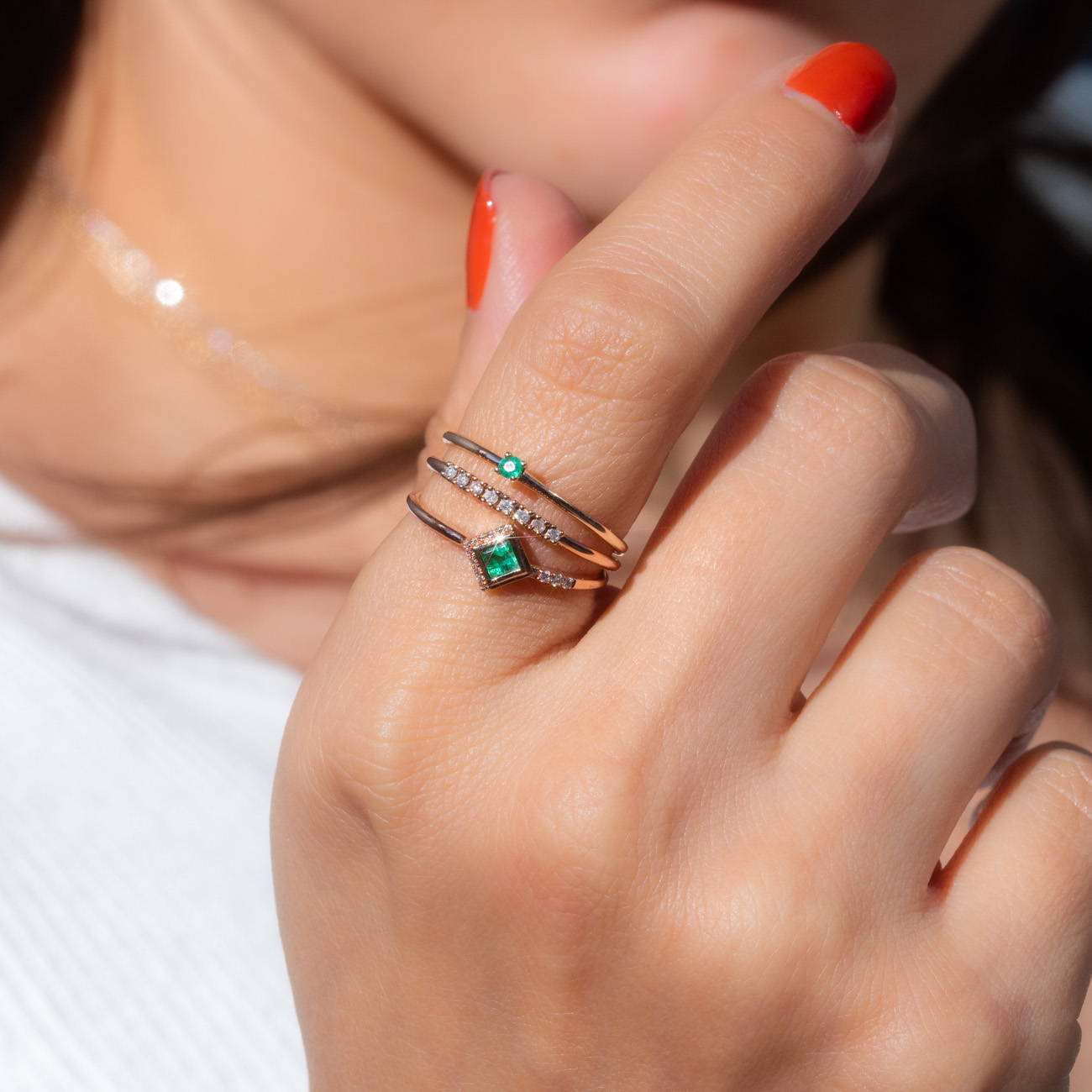 Thumb Ring
Tom thumb gets lonely. A slim band is the perfect selection for a thumb ring. This trend is definitely making a comeback, and who are we kidding, we don't need an excuse to wear more rings.
Pinky Rings
We love a minimal style for the pinky! Big or small, and especially cute when paired with a ring finger stack.