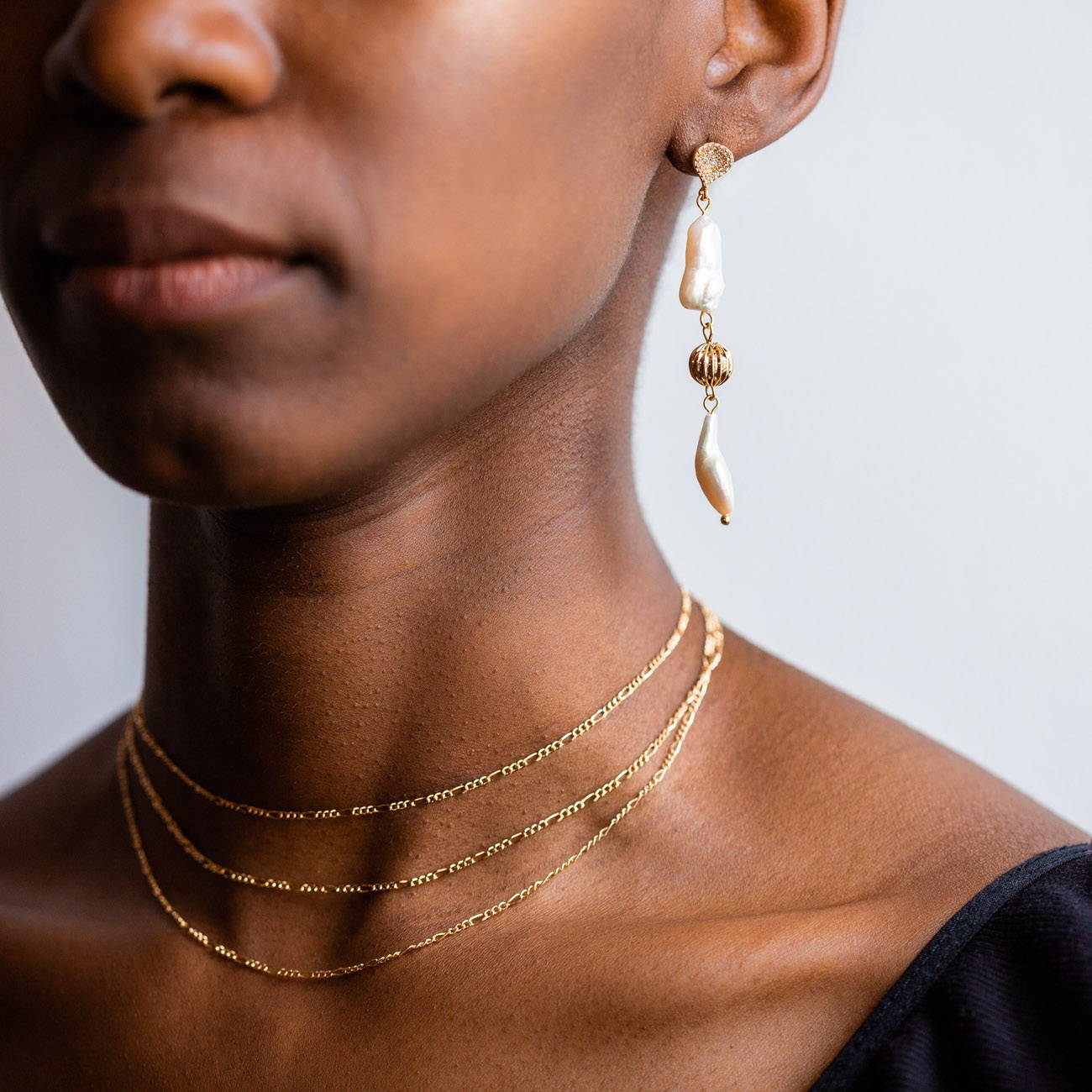 Our calendars are all ready half-filled, wedding season must be in full-swing! A summer full of weddings is the perfect excuse to get some cute warm-weather dresses, and finding unique jewelry to match is the cherry on top. Whether you're attending a classic cocktail-attire soirée, or you find yourself jetting off to a beach destination celebration, we have all the picks so you're the most stylish wedding guest (or bride)!
Our Picks for a Black Tie Wedding
Black tie calls for a more formal dress. We love pulling your hair back into a sleek updo and pairing with a bold earring or sparkly necklace.
Our Picks for a Cocktail Attire Wedding
Mix up your classic LBD with a statement earring or let your daring dress take center stage with modern, minimal jewelry.
Our Picks for a Daytime Wedding
A more conservative dress in a fun print or bright color is perfect for a daytime wedding, complete your look with understated, classic jewelry.
Our Picks for a Beach Wedding