In the Spotlight with Campo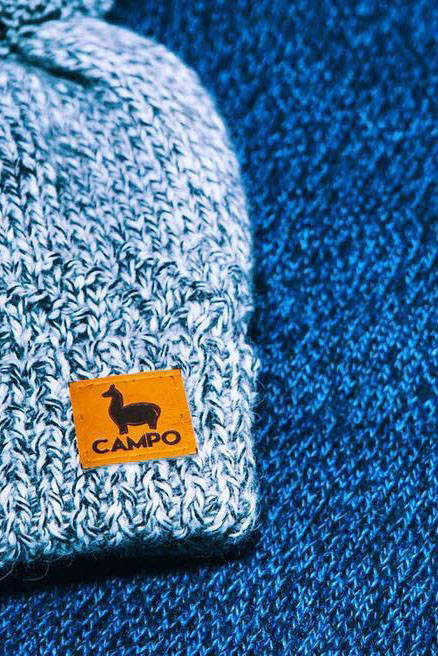 Katie Lorenz, UW-Madison School of Business Alumna, founded CAMPO Alpaca in 2017 after an inspiring trip to Peru with her family in 2016. Lorenz saw an opportunity to provide the infrastructure for women to use their technical skills to create retail products that would sell in the United States. Embodying the Wisconsin Idea, Lorenz went back to Peru in 2017 to conduct research, eventually establishing CAMPO Alpaca as her passion project in the same year.
What was your first job?
I taught people how to swim. I specialized with swimmers on teams or people who were afraid of water. My first Job out of college was as a Strategy Analyst at a global consulting firm.
Tell us about Campo and what inspired to create it?
Campo is a social impact fashion brand. We create high quality alpaca apparel in Peru for niche markets in the USA. We follow fair trade principles and believe that ethical fashion and transparency in sourcing is critical in order to change the retail industry in which so many companies are doing more harm than good. We also believe commerce opportunities and education are the keys to breaking the cycle of poverty. This is what we do!  
Campo came to be over time. My first trip to Peru was in 2014. I remember visiting the open air markets packed with fruits, veggies, meat, local food stalls, and then all of the clothing, decor in vibrant colors. I met women their who were knitting, weaving and selling some of the alpaca clothing that I quickly became obsessed with. This was the start of Campo I just didn't know it yet.
Fast forward 2 1/2 years I loved parts of my job, but was lacking fulfillment and feeling like I was doing something good to positively impact the world. I began searching for my next adventure. Campo came up as I went through old journals that I kept from my travels to Peru. I had begun drawing Campo products back then I just didn't know what they were for. Between that and my Badger Fanaticism I realized a gap and opportunity in the market... high end, fair trade collegiate apparel. This is where Campo got started. We are growing grass roots from UW-Madison and expanding to other colleges this year and next. Our hope is to engage both alumni and college students in our mission for fair trade and ethical business.
Where do you turn for inspiration?
Peruvian culture and the people who we work with: It's an amazing country with beautiful mountains, jungles, beaches, deserts, and more. Further the culture of people is kind, driven, welcoming, and community focused. The people that I have the honor of working with are so community focused, supporting them means supporting everyone around them. When people and businesses function this way this is how opportunities happen and how the cycle of poverty is broken one person at a time. This is my main inspiration.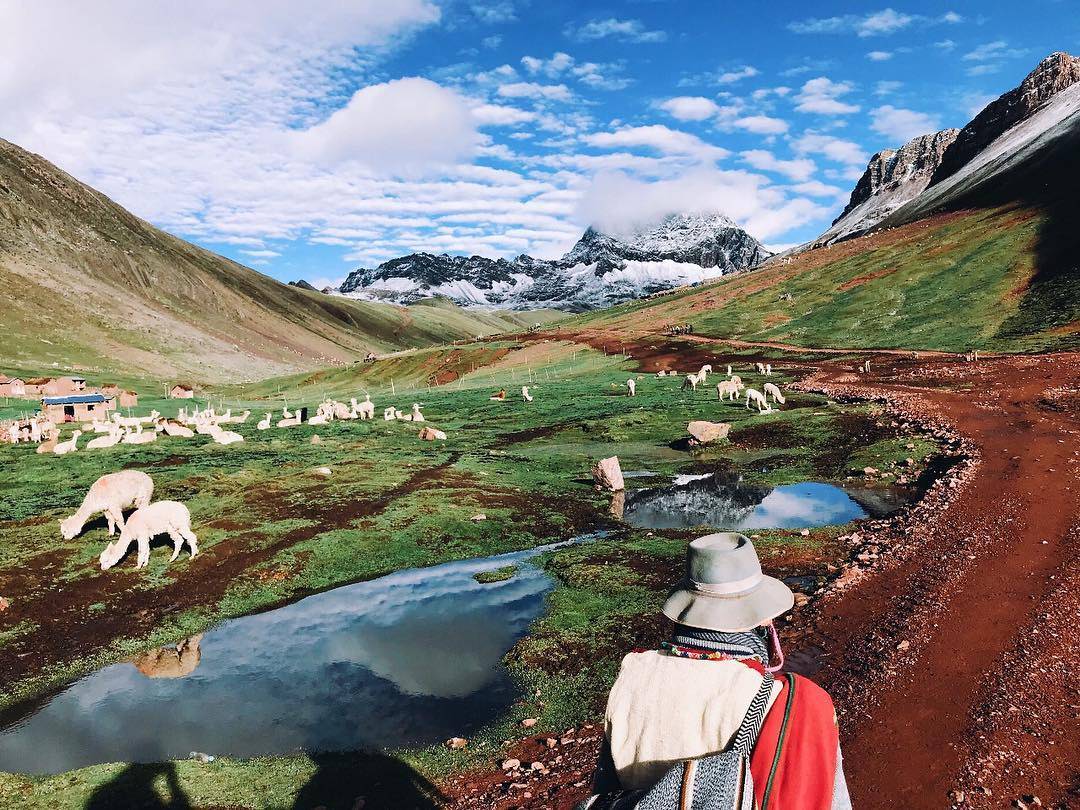 Talk to us about the ethical standards you've set for Campo?
We consistently refine and grow our standards. We've started from the standards set by some of the best in the biz. Nesst is a non profit that guides businesses on how to interact with and create positive change through commerce in developing countries and more specifically with artisans. Our model is based off of their work in fair wages and business engagement. For example, standard business a buyer would go to a supplier and say "I need 300 tops here are the specifications". The supplier wouldn't see a dime until after full production was completed. Fair trade standards we pay half in advance at least because our partners are small and cannot float that much money. The advances cover material and initial labor so we ensure that people are not waiting for payment. We are also dedicated to making sure that the correct amount of money gets to the people actually making the garments. This is why we work with small businesses and families.
What is one lesson you've learned starting a business and one piece of advice you have for the future women entrepreneurs?
I have learned and will continue to learn so many lessons. This is one of the best parts about this adventure. (I actually just wrote two blog posts on this. The most relevant one to me right now = Trust My Gut. I'm not talking blind trust or trust without facts, research, or other information. I am saying AFTER you've done your homework, have a good feel for everything and need to make decisions – trust your gut. I believe that all of us have certain kinds of instincts: different ways to sense people, intention, situation, etc. Mine, for example, is my stomach (i.e. gut) I feel it physically if something isn't quite right. Having faith and confidence in myself and my decisions has been huge for me. I think this resonates with a lot of people especially for women entrepreneurs. A MILLION people are going to try to tell you what to do or the "right way" to do things. Take the good pieces, leave the rest, and trust yourself
What's next for Campo?
NEXT! Always an exciting question. We are expanding to other colleges and we are looking into year round items as well. My goal is for Campo to grow both in collegiate wear and the fashion arena as a staple brand that is bringing great products and influencing the retail and fashion industry.
Here at Local Eclectic, we're proud to be a female-founded company and we love that we're able to support and be inspired by other female-founded companies. If you're interested in browsing some gorgeous, sustainably created jewels, check out these styles from our Earth Day Collection!
---