Regular price
Sale price
$60
Unit price
per
Sale
Letters
Birthstones
Years
Nature
Numbers
Statement
Cities
Chains
Full Description

This Solid Gold Crystal Charm for Manifestation is the perfect way to manifest your deepest desires. Its meaningful design radiates positive energy to help you attract your dreams. Crafted with pure gold, this charm is a powerful reminder to stay focused and believe in your potential.

Harvest Moon is a Local Eclectic exclusive.

Natural crystals 11.6 x 4 mm
9k solid yellow gold
Jump ring diameter 4 mm
Charm length 0.6"

Amazonite: Communication, Truth, Stress Alleviation

Amethyst: Clarity, Serenity, Letting Go

Aquatic Agate: Grounding, Connection, Cleansing

Red Jade: Passion, Strength, Courage

Rose Quartz: Support, Unconditional Love, Emotional Healing

Smoky Quartz: Stability, Grounding, Clarity

Angel Aura Quartz: Happiness, Transformation, Positive Energy

Malachite: Healing, Positive Growth, Protection

Obsidian: Clarity, Self Control, Growth

 

Learn all about using crystals for manifestation here!
Care Instructions

Solid Gold

Use jewelry cleaner and a brush with soft bristles. You can also DIY clean with an old soft toothbrush and a mild dish-washing liquid. Rinse well and lay on a towel to dry. To buff out surface scratches, take to a local jeweler. You'll also want to have the prongs tightened by a jeweler every 8-12 months to ensure your stones don't come loose.
View full details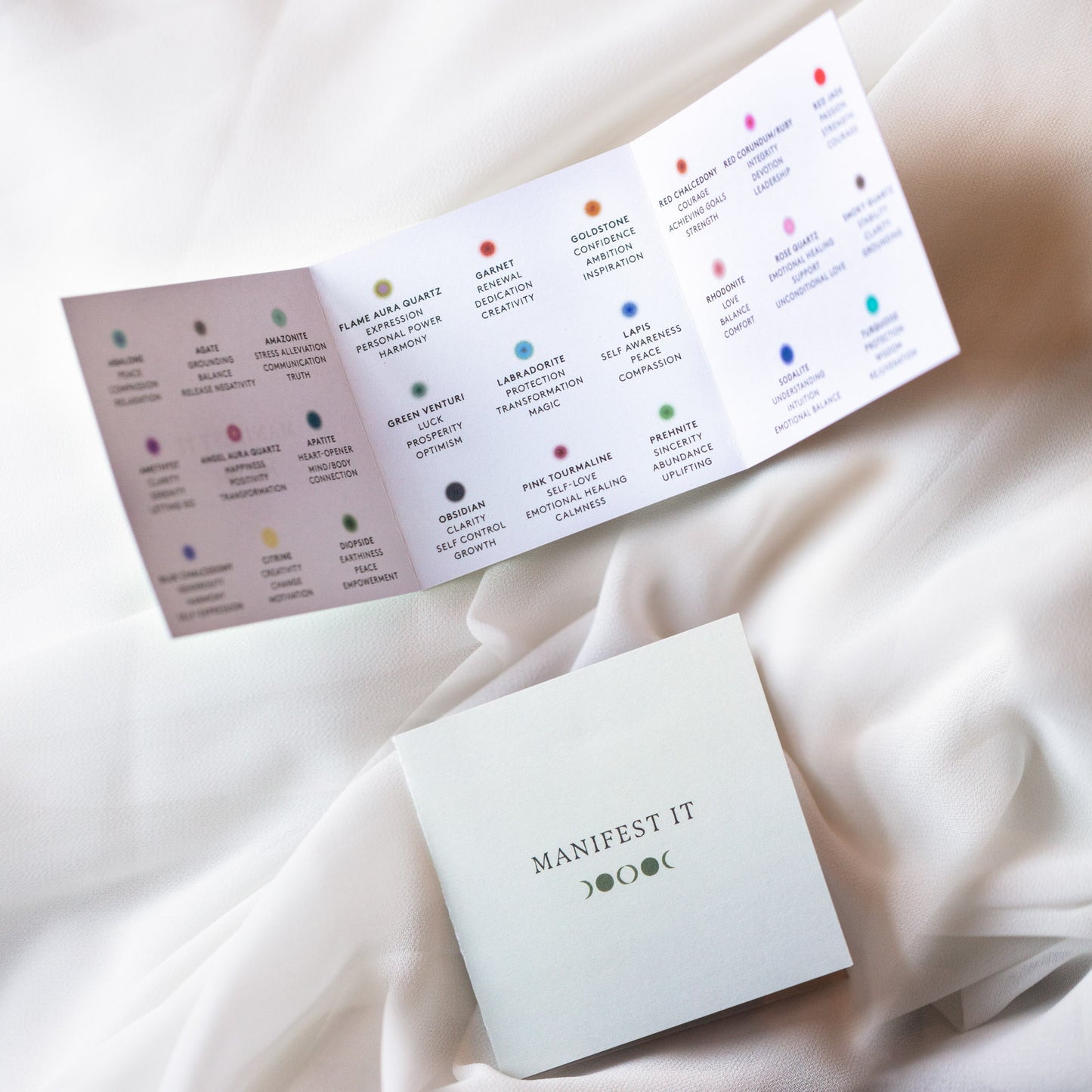 Build Your Own Charm Jewelry
Harvest Moon
Harvest Moon is a Local Eclectic exclusive brand designed in Chicago, Illinois
Harvest Moon is a line of meaningful solid gold jewelry designed with intention to ground you in the present and connect you to the universe
Harvest Moon pieces are crafted in solid gold with natural gemstones and crystals
View Collection